Our Studio Location
PERSONAL TRAINING STUDIO
Fitness TogetherNewton Centre
796 Beacon St
Newton Centre, MA 02459
p. (617) 641-9588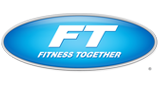 $99 to $199 View Map
HOURS OF OPERATION
Monday - Friday 6am - 8:15pm
Saturday 8:15am - 3pm
Sunday Closed
Featured Downloads
Client Reviews
Get Inspired, Get Results. *Individual exercise results may vary.
Nov 14, 2018 by S. R.
"I enjoy working on multiple muscle groups as well as core using diverse exercises and approaches. Working 1-on-1 with a highly-qualified trainer ensures that I will do the exercises correctly and minimize risk of injury. My trainer personalizes the exercises and approach based on goals that we set together."
Oct 26, 2018 by S. A.
"Shelby and Bryant are both great and place is convenient and clean"
Oct 25, 2018 by D. B. G.
"Personalized services and pleasant atmosphere are the most valuable traits. Also, I appreciate the possibility to use the space outside the personal training hours. I don't particularly like all the fans, but I know that this is just me, and most people would want them. "
Oct 2, 2018 by J. S.
"one on one training with excellent trainors. Friendly staff"
Aug 1, 2018 by T. M.
"The personal attention and encouragement. Ryan is excellent at knowing when to push and when to praise. Without his expertise, workouts would wander in less productive ways."
Jul 11, 2018 by S. R.
"Personalized training that is consistently being adjusted based on feedback and goals done in a private setting."
Jun 9, 2018 by S. A.
"45 minutes is just the right amount of time for focused 1:1 training. Place is clean. Ryan and Mike and Nicole all willing to incorporate exercises that my chiropractor recommends which has been really helpful. "
May 8, 2018 by C. C.
"Knowledgeable Staff that works with you to design a fitness plan that meets your specific goals. Not a one Plan fits all Gym."
May 3, 2018 by T. B.
"All trainers are very attentive and intune with clients goals and specific needs! "
Apr 8, 2018 by S. A.
"I like my trainers Ryan and Mike. I think 45 minutes is a perfect amount of time. The hours work for me. The facility is clean and convenient. They are careful with selecting exercises so I am challenged but I don't get hurt which is important for someone my age "
Apr 5, 2018 by A. S.
"Quality, consistency and fun!"
Feb 6, 2018 by C. F.
"Personalized service. They get who I am and what I am looking for, then push me to achieve my goals."
Feb 4, 2018 by S. A.
"Good Trainers. I like the 1:1 focus and private workout area. Place is clean. 45 minutes of focused training works in my schedule. "
Jan 9, 2018 by M. J.
"every day when someone complements me in my improved looks, I say" Fitness Together" did it. I like how personalized is the service. your trainers really work together with clients to address the problems and reach the goals. The facility is clean and well equipped, well managed. i recommend it to anyone who wants to get in shape and does not know how"
Jan 9, 2018 by M. W.
"Personalized and attentive trainer who cares about me and knows my needs, skills and goals."
Dec 10, 2017 by S. A.
"1:1 training, length of time of sessions, clean facility. Nice people. "
Dec 6, 2017 by J. H.
"Clear instruction, supportive environment, personalized program to fit individual goals. "
Dec 5, 2017 by C. F.
"The personal approach. They make it fun and each week push me a bit more."
Nov 14, 2017 by T. M.
"The exercise routines are constantly fresh. Ryan keeps track of our performance from previous sessions, so we can look back and measure our progress. My wife and I use our sessions as a way to connect during the middle of our busy work weeks. We both feel years younger than when we began."
Nov 8, 2017 by M. J.
"everything! My trainers and the owner is like almost family, they know me, they listen, they taylor the training to me as a whole and don't go by " one fitness routine fits all" I was just talking about Newton FT with one of my friends when J got this email Thank you Niko, Mike and Ryan for getting me into best shape in my life . and I am 56 !"