Our Studio Location
PERSONAL TRAINING STUDIO
Fitness TogetherNewburyport
3 Graf Rd
Unit 6
Newburyport, MA 01950
p. (978) 961-0335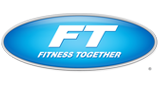 $99 to $199 View Map
HOURS OF OPERATION
Mon - Fri 5:30 AM - 9:00 PM
Sat 6:30 AM - 1:00 PM
Sun Closed

By appointment only
Personal Trainer Jobs
Please see below for the current employment needs (personal trainers, managers, fitness professionals) at this location.
Summary:
At the studio we help people change their lives through comprehensive programming including science based strength training, cardio and nutrition. We strive to not only help people reach their health and fitness goals but to live a healthy lifestyle. Work for the world's largest private & small group personal training organization. Our particular studio is family owned and operated and have been in business at the same location for over nine years. All of your clients will be provided by us. That's right, you get to do what you love- TRAIN!!! You WILL, however, be expected to provide a GREAT experience each and every time using the systems we have in place.
A Fitness Coach should be responsible for providing results driven training for one-on-one and small groups using the ASPIRE 8 and PACK Principles. Additionally, Level 1 Fitness Coaches should ensure the FT experience is fully executed for each and every client including reviewing clients' Accountability Journals and Workout Journal.
Responsibilities:
Client Relations
Greet clients upon arrival
Provide general guidance on nutrition as outlined in the Nutrition Together program
Educate and coach clients on cardiovascular fitness goals outside of the studio using the Cardio Together Prescription
Retain clients
Provide exceptional customer service to current, past and future clients at all times
Workout
Create and demonstrate a safe and effective exercise program for clients using the ASPIRE8 and PACK Principles
Update and review client files; prepare for upcoming workouts and proactively schedule client re-assessments every 6 weeks
Continuously strive for excellence in personal training. Serve as a knowledgeable and responsible information source to all clients.
Train clients according to their ASPIRE 8 fitness level zone (i.e. Move, Active, Sport, Extreme) and coach to scale based on ability
Administrative
Maintain professional standards including punctuality, proper attire and the creation and maintenance of a friendly, safe and motivating training relationship.
Review client progress with studio manager and/or lead trainer on a regular basis
Properly complete training log and other worksheets as applicable
Attend & participate in all staff and individual development meetings, including continuing education and training sessions
Work collaboratively with other team members
Assist with local studio marketing efforts
Ensure studio is clean and maintained at all times; perform housekeeping duties
Position Requirements:
High School Diploma; College degree in related field a plus
One year of personal training and program design experience
Prior experience coaching team sports or group fitness a plus
Nationally recognized personal training certification (ACE, ACSM, NASM, NATA, NSCA, NPTI, ISSA)
CPR/AED Certification
Excellent verbal communication and listening skills
Adept at adjusting to peoples moods and personalities
Must have the emotional stamina to be "at your best" with each client
Ability to motivate and coach