Our Studio Location
PERSONAL TRAINING STUDIO
Fitness TogetherNewburyport
3 Graf Rd
Unit 6
Newburyport, MA 01950
p. (978) 961-0335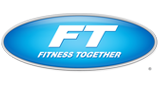 $99 to $199 View Map
HOURS OF OPERATION
Mon - Fri 5:30 AM - 9:00 PM
Sat 6:30 AM - 1:00 PM
Sun Closed

By appointment only
Client Reviews
Get Inspired, Get Results. *Individual exercise results may vary.
Jan 10, 2019 by S. A.
"You motivate my daughter to suceed"
Dec 28, 2018 by C. R.
"Results & enjoyable exercises."
Dec 22, 2018 by D. T.
"The trainers are outstanding, positive and challenging atmosphere, varied workouts, flexible to my schedule and expectations. For me I love the program and am seeing meaningful results. I highly recommend this program."
Dec 10, 2018 by D. O.
" I've been a client of FT_Newburyport for more than 4 years and believe it has had such a positive impact on my life that my wife now goes as well. It's how I start my week, first thing Monday morning...and how I end it on Friday. The trainers push and I work hard, but the discipline of a scheduled appointment twice a week pay dividends. I have more energy, less prone to hurting myself with normal activities, and I just like the way I feel. Yes, it's an investment...in myself, but also in the quality of life I will have with my wife and family. Priceless. djobrien"
Dec 10, 2018 by K. S.
"ALL trainers are excellent! Workouts are challenging and build confidence . "
Dec 3, 2018 by J. S.
"I love the accountability. I love the trainers. I love the workouts. I love the results. I love Fitness Together!"
Nov 30, 2018 by S. B.
"The personal attention to help meet my goals."
Nov 23, 2018 by B. A.
"The Trainers are skilled professionals. The atmosphere is friendly. The workouts are challenging and are definitely not static or boring. They are designed to help you meet your goals and change as you set new ones. I am 7 months in and basically hadn't worked out in about 8 years, maybe more. So, I started at ground zero. The Trainers were patient and encouraging. The workouts are designed to help you build a foundation to take on more challenges. I know that there is still work to do and with the expertise of the folks at Fitness Together on my side, it is going to continue to be a great experience. Thank you!"
Nov 21, 2018 by A. S.
"I used to have a trainer once a week when I was younger. I missed having someone help me with my workouts. Since having 3 kids, I have really struggled with getting back into shape. At Fitness Together I found my solution - I have a trainer every time I work out! It has been wonderful - it really helps keep me motivated. All of the personal trainers are friendly and comfortable to work out with. The owners, Hannah & Sean Stellmach, are very welcoming and are very present in the building - I usually see one or both of them every time I am there. So if any questions come up they are there to address it right away. Overall I feel like they care about me and my well being as a whole. "
Nov 19, 2018 by A. M. H.
"I look forward to my training sessions at Fitness Together in Newburyport. My trainers are professional and knowledgeable. They are genuinely committed to providing me with a training program that has allowed me to improve my strength, balance and overall fitness level. My fitness journey continues and I am confident that my Fitness Together Family in Newburyport will be there for me and with me every step of the way! Thank you! Ann Marie "
Nov 10, 2018 by T. R.
"Best staff ever! Very effective and personalized workouts!"
Nov 10, 2018 by B. M.
"Working out at FT is a lot of fun. Although the trainers ensure I work hard, they are very careful to ensure I do not get hurt and unlike experiences I have had in the past, I am growing stronger every week with no setbacks from injuries. I may be pleasantly sore the next day, but I don't hurt! The trainers know how to push me to the level of improving without going over that, and, they observe my stance, grip and movement VERY carefully, making small adjustments, if needed, to ensure I get the most out of the workout, and don't get hurt. They also combine some pretty cool movements to ensure I get the most out of my workout and can apply it back in my daily life! And there's just really nice trainers there at FT in Newburyport. I look forward to going there!"
Nov 1, 2018 by M. W.
"Personal one on one instruction"
Oct 16, 2018 by E. U.
"I started at Fitness Together about 10 months ago and am so happy I did! As a busy Mom, I had not taken the time to prioritize my health in a long time. My time at Fitness Together each week is a gift to myself to invest in my strength and overall wellness. The trainers are incredibly knowledgeable, approaching fitness from their own unique backgrounds. They make the sessions fun and I feel challenged and always like I'm moving in a positive direction:) Thank you Taylor and FT! "
Oct 12, 2018 by A. K.
"Thank you to the dynamic trainers at Fitness together for the positive changes that you have help me make in my wellness. Strength training has improved my bone density and over all health. The positive messages from both the staff and the newsletters are both motivating and inspiring. If you have ever thought about improving your health and fitness and are intimidated please give these trainers a call! It is the most supportive and encouraging environment. No matter what your fitness objective is,fitness together is there to help you achieve it."
Oct 10, 2018 by B. O.
"Intense, always changing workouts. Individual attention. Private space."
Oct 7, 2018 by P. (. S.
"Knowledgeable, personable, encouraging staff!"
Sep 27, 2018 by J. S.
"personal interaction; accountability; facilities"
Sep 25, 2018 by K. W.
"Just a great place to work out with excellent trainers. "
Sep 16, 2018 by A. M. H.
"I find the staff at Fitness Together Newburyport to be a "family" of commited professional trainers who are encouraging to clients. I particularly like the one-to-one training sessions!"