Our Studio Location
PERSONAL TRAINING STUDIO
Fitness TogetherNewburyport
3 Graf Rd
Unit 6
Newburyport, MA 01950
p. (978) 961-0335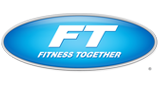 $99 to $199 View Map
HOURS OF OPERATION
Mon - Fri 5:30 AM - 9:00 PM
Sat 6:30 AM - 1:00 PM
Sun Closed

By appointment only
Client Reviews
Get Inspired, Get Results. *Individual exercise results may vary.
Aug 23, 2018 by C. R.
"Results, variety of exercises, pleasant, knowledgeable trainers"
Aug 22, 2018 by M. W.
"One on one training"
Aug 18, 2018 by D. T.
"Great staff, excellent program- in just a few weeks I am seeing changes "
Aug 13, 2018 by M. A.
"Personalized workout routines, caring and knowledgable staff"
Aug 11, 2018 by B. (. S.
"I like the total approach.I like the fact they are very patient with me due to my schedule.You have been extremely flexible which I really appreciate.I am hoping in the near future I can get to the point where I can do 2 appointments a week so I can get the results I know I can achieve"
Aug 7, 2018 by R. (. C.
"I've found 1-on-1 training extremely effective and motivating. The FT staff were universally fun to work with, encouraging, and competent. Well worth the effort and time."
Aug 1, 2018 by K. W.
"Excellent trainers who really get to know you. Good space. Lots of parking! "
Jul 28, 2018 by K. S.
"All the trainers are qualified, personable and push you to your limits. "
Jul 24, 2018 by C. Z.
"Love the individualized 1:1 training. Love how no two sessions are the same. "
Jul 23, 2018 by R. E.
"Great personal trainers!"
Jul 15, 2018 by T. R.
"Personal programs led by awesome trainers! "
Jul 7, 2018 by B. M.
"Your trainers are great. You mix up the exercises so it's always new and fun and you watch like hawks to ensure I'm doing them right! Also afterwards I can feel that I have worked out and I'm getting stronger but I don't hurt!!!! Thank you!"
Jun 27, 2018 by Y. D.
"The appointment helps me commit to my fitness goals. I also like not having to think about what to do. "
Jun 21, 2018 by D. R.
"Overall the experience has been great! I like the variety of exercises that are given. The instructors are all wonderful."
Jun 18, 2018 by C. R.
"Exercises are challenging but fun to do. Trainers are very professional. Results, results, results!"
Jun 14, 2018 by B. (. S.
"I like the total approach "
Jun 6, 2018 by W. L.
"What I really like about Fitness Together is that it never gets boring. Different trainers and exercises each session keep you motivated. And the trainers are all great!"
May 22, 2018 by K. W.
"Experienced trainers and great to work with. Owners care and hire well. "
May 22, 2018 by J. O.
"Trainers are very knowledgeable and easy to work with. Facility is comfortable. Scheduling is fairly easy and flexible. Program is tailored to my needs and capability."
May 20, 2018 by B. A.
"The Trainers are professional, patient and know their stuff! The work outs are designed to help clients meet personalized goals and with the Trainer's expertise, I am able to get the most out of each session. Thank you!"