Our Studio Location
PERSONAL TRAINING STUDIO
Fitness TogetherNatick
Anton's Plaza
6 South Ave
Natick, MA 01760
p. (508) 655-5544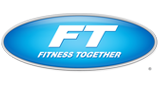 $99 to $199 View Map
HOURS OF OPERATION
Mon - Fri 6:00 AM - 7:30 PM
Sat 7:30 AM - 1:30 PM
Sun Closed

Client Reviews
Get Inspired, Get Results. *Individual exercise results may vary.
Dec 3, 2018 by D. H.
"One on one personal training that allows for some flexibility (e.g., I got sick and was able to move my training session to another day). Jess does a wonderful job keeping the workouts varied and entertaining. Tuesday and Thursday nights have become some of my favorite "me" times. "
Nov 30, 2018 by S. H.
"Personable! Hard workouts customizable!!!! I'm just back this week after an injury and surgery. The good pain feels so good !!!"
Nov 28, 2018 by C. R.
"I love working out with my trainers, Andy and Adam. They are fun and they make me work harder than I would make myself work on my own."
Nov 27, 2018 by A. W.
"Positive attitudes of trainers Perfect balance of challenge and encouragement Thoughtfulness of planning for instruction is evident in variety of training activities Understanding of personal goals and needs Trainers routinely build on strengths and motivate for areas of challenge Focus on healthy weight loss"
Nov 20, 2018 by M. M.
"The personalised touch and 1-1 training. "
Nov 5, 2018 by K. M.
"Andy and Adam are both excellent personal trainers.They are professional and thoughtful in their approach. Each session is different and targeted and tailored for my particular goals (which also means I never get bored and neither do my muscles!) I would highly recommend Fitness Together Natick for your personal fitness and health goals.- Katherine McHugh, AWAKEN Wellness Resources"
Oct 30, 2018 by B. P.
"Great group of trainers. I've lost weight & kept it off since starting there. As a result of my experience with Fitness Together, I am also sleeping better & have more energy. "
Sep 27, 2018 by C. R.
"I like the owners Adam & Andy who are great guys and great trainers."
Sep 21, 2018 by J. G.
"Consistent trainers with alot of knowledge :)"
Sep 20, 2018 by A. W.
"Programming tailored to my goals with the right balance of challenge and encouragement!"
Aug 31, 2018 by B. P.
"I've gotten in much better shape in the last year since I joined Fitness Together! "
Aug 27, 2018 by K. M.
"Andy and Adam are excellent trainers- professional, thorough and enjoyable to work with. "
Aug 22, 2018 by S. S.
"They were great at keeping me motivated and changed the routine each visit. Made it fun and interesting. Kept me honest when my form lets go. I feel great!"
Aug 1, 2018 by S. C.
"Great trainers and pretty flexible with scheduling!"
Jul 27, 2018 by C. V.
"The training and exercises are specific to the areas you want to work on."
Jul 26, 2018 by M. S.
"Professional, friendly atmosphere with trainers that truly support you with your personal goals. Great "cheerleaders", who bring a high level of positivity to their role. "
Jul 20, 2018 by L. D.
"Great trainers!"
Jul 11, 2018 by K. C.
"My trainer is awesome! He knows exactly what my needs are and helps be get stronger in a very safe and supporting way. He listens to my concerns and answers all my questions with expert knowledge and still pushes me to do my best. The studio is always clean and welcoming so it offers a great environment to work in. Kelli You can use my quote with my first name - leave out my last name. Thanks :-)"
Jun 23, 2018 by B. P.
"Workout sessions at Fitness Together certainly does help to achieve fitness goals. Much better than just exercising alone without a trainer. Very important to keep in mind that clients should have realistic goals, are willing to make an effort, & aren't expecting immediate results. "
May 28, 2018 by S. M.
"Excellent trainers focused on your goals and your fitness success. Flexible schedule. Individual attention. "