Our Studio Location
PERSONAL TRAINING STUDIO
Fitness TogetherNaples
335 14th Ave S
Naples, FL 34102
p. (239) 263-9348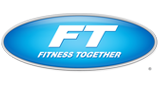 $99 to $199 View Map
Featured Downloads
Our Owners
Annette Suridis and Paula Allia
Co-Owners
What better time than right now to make a change to a healthier you! Both Paula and Annette decided that there had to be a better way to motivate each and every client differently to meet their specific individual's goals.
Both Annette and Paula teamed together to bring a finer balance to assessing clients, finding the areas to improve upon for each client and executing a thorough plan to reach the goals of each individual client. FT Naples (downtown) has been open since 2004 and is growing strong. The success is based on positive results.
Annette brings a background in personal training with over 19 years of experience. "I like to stay in the loop and train our clients when I am not working on the day to day operations," says Annette. " I listen to the needs of clients and we are constantly trying to improve year after year".
Paula brings a plethora of experiences first as a collegiate athlete then over 36 years of experience in Physical Therapy. Her expertise in orthopedics, manual therapy, exercise physiology, and orthotic fabrication is exception and grows each year. "I listen to clients, observe, and use the wisdom I have learned over the years to treat each person. I continue to learn and grow every day".
Here's to your HEALTH!