Our Studio Location
PERSONAL TRAINING STUDIO
Fitness TogetherNaples
335 14th Ave S
Naples, FL 34102
p. (239) 263-9348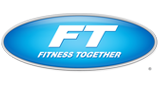 $99 to $199 View Map
Featured Downloads
Personal Trainer Jobs
Please see below for the current employment needs (personal trainers, managers, fitness professionals) at this location.
Personal Trainer
Currently we are seeking a part time personal trainer that is personable and professional and that has a passion for exercise and health. Join us today! (239) 263-9348 (bodyfit)
Please email annettesuridis@fitnesstogether.com for further information on this exciting opportunity!
Paula Allia, PT, DHSc, MTC, OCS