Our Studio Location
PERSONAL TRAINING STUDIO
Fitness TogetherMorris Township
158 Speedwell Ave
Morris Plains, NJ 07950
p. (973) 998-7971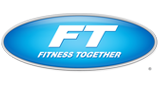 $99 to $199 View Map
HOURS OF OPERATION
Mon - Fri 5:30 AM - 8:30 PM
Sat 7:00 AM - 3:00 PM
Sun Closed

Client Reviews
Get Inspired, Get Results. *Individual exercise results may vary.
Jan 13, 2019 by G. G.
"Personal Training tailored to me. "
Jan 9, 2019 by K. M.
"Very friendly. Feels like family! Great workouts and clean environment. "
Jan 1, 2019 by H. A.
"Personalized workout with experienced, caring professionals. "
Dec 21, 2018 by E. E.
"From my first contact, Mike has been attentive and accommodating. he's created two special programs to address my particular issues. The other trainers I work with are patient and caring. I'm so very happy to have found FT!"
Dec 19, 2018 by R. T.
"Personalized with variety; convenient location and flexible hours."
Dec 15, 2018 by M. D.
"They help you to push yourself "
Dec 15, 2018 by F. F.
"Private services much better than a big gym"
Dec 7, 2018 by H. C.
"Private and personal. Very warm and friendly. Exercise Extremely helpful!"
Nov 30, 2018 by A. S.
"Everything"
Nov 30, 2018 by D. B.
"Personal attention and efforts to tailor programs unique to my personal situation. Also, I travel on business from time to time, and FT has always demonstrated flexibility in terms of adjusting my schedule to meet those needs."
Nov 29, 2018 by S. R.
"Mike and his team have always been, friendly, engaging and always pushing you to achieve that little bit extra towards your Goal. It's a great atmosphere and I always look forward to my next session because of there dedication and drive. They are the best...."
Nov 21, 2018 by J. C.
"The whole FT team is really supportive and friendly, going there is the highlight of my day some days. The recent Fantasy Fitness challenge was also a great way to interact with other clients and trainers who you don't normally see."
Nov 21, 2018 by S. R.
"The Trainers are great and knowledgeable!"
Oct 23, 2018 by L. M.
"Great trainers, very willing to work with my crazy schedule!"
Oct 13, 2018 by M. D.
"The trainerd"
Sep 25, 2018 by T. Z.
"Program is specifically designed for me; there are a variety of exercises and program is challenging; Emma Graham is an outstanding trainer; I could not achieve these results on my own; staff is very friendly and Mike runs a great fitness center."
Sep 12, 2018 by M. A.
"It's a great team. All of the trainers are top notch!"
Sep 9, 2018 by G. G.
"Individualized training and great results!"
Aug 22, 2018 by M. C.
"Accommodating, Friendly and Client focused workouts"
Aug 15, 2018 by A. C.
"I enjoy the private one on one custom workout. "