Our Studio Location
PERSONAL TRAINING STUDIO
Fitness TogetherMorris Township
158 Speedwell Ave
Morris Plains, NJ 07950
p. (973) 998-7971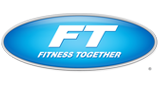 $99 to $199 View Map
HOURS OF OPERATION
Mon - Fri 5:30 AM - 8:30 PM
Sat 7:00 AM - 3:00 PM
Sun Closed

Client Reviews
Get Inspired, Get Results. *Individual exercise results may vary.
Jun 9, 2018 by M. K. S.
"Trainers are the best. Very personalized services. "
May 28, 2018 by L. M.
"I like the personalized regimen and that each session brings a new set of routines. This helps to eliminate the monotony of regular exercise! I never know what I'm going to get....."
May 16, 2018 by S. R.
"Fantastic Trainers and friendly participants."
May 12, 2018 by E. B.
"exemplary care and thoughtful training designed for me!"
May 6, 2018 by M. A.
"1 to 1 guidance and that the trainers push you to do more each week!!!"
Apr 12, 2018 by M. G.
"Person centered, variety, accommodations as needed "
Apr 10, 2018 by S. S.
"The individual attention and the friendliness of both clients and trainers!!!!"
Apr 8, 2018 by J. D.
"Great personal attention. The team members taylor my workouts to my specific needs. "
Apr 4, 2018 by M. A.
"The team is fantastic!"
Apr 2, 2018 by G. H.
"I really like being one-on-one with a trainer. They explain each exercise, push you when needed, and give encouragement. The staff is very professional and friendly. I find myself wanting to go work out, not dreading it. "
Mar 24, 2018 by D. P.
"The individual attention to changes needed during workouts and routines are made accordingly and carefully. Staff communicates with one another about client status and provides good continuous care for client."
Mar 17, 2018 by S. Z.
"The trainers are fun and compassionate and tailor the workout to each person. I love going and feel stronger than ever. My training definitely paid off while shoveling during this never ending winter! Thank you to the wonderful FT trainers! "
Mar 16, 2018 by C. C.
"Convenient and flexible workout hours available. Diversity in trainers and type of workout"
Mar 10, 2018 by D. B.
"Nice environment, excellent, supportive trainers, and quality workout programs."
Feb 26, 2018 by G. G.
"Personalized training has allowed me to get in much better shape without injury setbacks. That was my goal as I continued to have set backs while working out on my own. Prior shoulder and back injuries prevented me from working out like I can now. Very happy with the team at FT!"
Feb 20, 2018 by L. D.
"The personalities the trainers have. "
Feb 15, 2018 by M. G.
"Individual trainers are person centered and work with you"
Jan 11, 2018 by C. C.
"dedicated appointment time flexibility in scheduling one on one training"
Jan 9, 2018 by S. R.
"Great Trainers and friendly Clients!"
Jan 7, 2018 by S. Z.
"I love Fitness Together! The trainers work you hard and are fun and supportive. I am seeing results and feel great! I highly recommend it!"