Our Studio Location
PERSONAL TRAINING STUDIO
Fitness TogetherMorris Township
158 Speedwell Ave
Morris Plains, NJ 07950
p. (973) 998-7971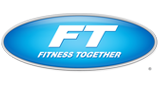 $99 to $199 View Map
HOURS OF OPERATION
Mon - Fri 5:30 AM - 8:30 PM
Sat 7:00 AM - 3:00 PM
Sun Closed

Client Reviews
Get Inspired, Get Results. *Individual exercise results may vary.
Oct 13, 2018 by M. D.
"The trainerd"
Sep 25, 2018 by T. Z.
"Program is specifically designed for me; there are a variety of exercises and program is challenging; Emma Graham is an outstanding trainer; I could not achieve these results on my own; staff is very friendly and Mike runs a great fitness center."
Sep 12, 2018 by M. A.
"It's a great team. All of the trainers are top notch!"
Sep 9, 2018 by G. G.
"Individualized training and great results!"
Aug 22, 2018 by M. C.
"Accommodating, Friendly and Client focused workouts"
Aug 15, 2018 by A. C.
"I enjoy the private one on one custom workout. "
Aug 15, 2018 by H. A.
"Personalized training and caring trainers "
Aug 14, 2018 by B. O.
" Great personal training, good follow up and a very upbeat atmosphere. "
Aug 10, 2018 by M. K. S.
"Trainers are knowledgeable in clients injuries and adjust the trading based on limitations. "
Aug 1, 2018 by L. M.
"Individualized training program Variety of exercises ...and the trainers, of course!"
Jul 25, 2018 by C. L.
"the personal interest that is shown to all clients. I like the fact that it is just a personal training /fitness facility , which offers a quiet atmosphere with limited traffic as opposed to a gym type atmosphere. "
Jul 21, 2018 by F. F.
"One to one training"
Jul 19, 2018 by S. Z.
"I just passed me first year anniversary with Fitness Together and couldn't be happier. The trainers are fun to work with and continue to re-evaluate my fitness goals and then work with me to meet those goals. They are sensitive to personal needs and motivate me to do my best. Would definitely recommend Fitness Together!"
Jul 18, 2018 by L. W.
"Personalized fitness programs."
Jul 18, 2018 by S. R.
"The Staff is Wonderful!"
Jul 12, 2018 by G. A.
"everything"
Jun 27, 2018 by M. A.
"The team is great! "
Jun 23, 2018 by L. S.
"Consistent great support, clean and efficient. Laraine Smith Smith Design"
Jun 9, 2018 by M. K. S.
"Trainers are the best. Very personalized services. "
May 28, 2018 by L. M.
"I like the personalized regimen and that each session brings a new set of routines. This helps to eliminate the monotony of regular exercise! I never know what I'm going to get....."