A listing of local business partnerships around the Mooresville, NC (Lake Norman) studio.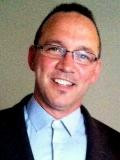 JOHNSON ORAL SURGERY
Phone: (704) 779-0771
Address: 229 Medical Park Rd., # 310, Mooresville, NC 28117

Dr. Matt Johnson is a Double Board Certified Oral and Maxillofacial Surgeon in Mooresville, NC. At Johnson Oral Surgery, we specialize in simple extractions, wisdom teeth extractions, IV/general anesthesia, dental implants, facial trauma, lesion removal and biospy, and corrective jaw surgery. Our team is dedicated to ensuring a safe and pleasant experience for every patient. Our vision is to be the most recognized leader in outpatient oral and maxillofacial surgical services, provided by the highest qualified, medical specialists in our community. Services offered are designed to compliment in-patient services available locally. Our mission at Johnson Oral Surgery is to provide surgical specialty services on an outpatient ambulatory basis. Our services are designed to meet the needs of those we serve in an efficient and cost effective manner while maintaining the highest quality of care in a respectable and personable manner. Services We Offer Painless surgical extraction of teeth IV Anesthesia/Sedation Dental Surgery Life-like implants that match your teeth Migraine Headache Management Botox/Latisse Procedures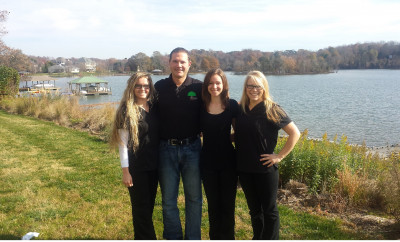 LIFEWORKS CHIROPRACTIC
Phone: (704) 664-5433
Address: 637 Williamson Rd., #104, Mooresville, NC 28117

Located on Williamson road in the heart of Mooresville, NC. the leading health professionals at Lifeworks Chiropractic are dedicated to helping you achieve your wellness objectives -- combining skill and expertise that spans the entire chiropractic wellness spectrum. Dr. Jamie Troy Lynn is committed to bringing you better health and a better way of life by teaching and practicing the true principles of chiropractic wellness care. Patients seeking treatment at Lifeworks Chiropractic are assured of receiving only the finest quality care through the use of modern chiropractic equipment and technology. Dr. Troy and the staff have a genuine concern for your well-being and look forward to seeing you!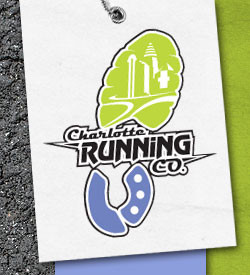 CHARLOTTE RUNNING COMPANY
Phone: (704) 799-1400
Address: 1124 Trade Court, #B, Mooresville, NC 28117

At the Charlotte Running Company we like to think that we do things a little differently then most other running stores. We place a tremendous amount of importance in getting you in the right shoe the first time! That's why we utilize a treadmill and video feedback in the store to properly analyze each customer's individual gait. Other stores will often make a recommendation based on the presence of, or lack of an arch, or have you bend at the knees to determine whether or not support is needed. These methods are not always 100% accurate, and let's face it, you're not buying shoes to bend at the knees! Each of our employees is specially trained to correctly analyze your individual gait, and then give you options. You'll never see us just bringing out one brand of shoes, and telling you that's what you need. We understand that the fit of a shoe varies from manufacturer to manufacturer, and because of this, our goal is to find the brand which is not only going to offer the appropriate amount of support and cushioning for your particular needs, but also fit your feet the best!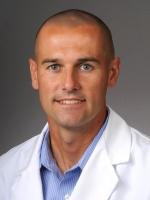 LAKE NORMAN BARIATRICS- Dr. T. Ryan Heider
Phone: (704) 660-4004 ext. 3096
Address: 131 Medical Park Rd., #303, Mooresville, NC 28117

So you've made the decision to do something about your weight. And you want to lose it...yesterday. You're frustrated and disappointed from all your previous failed attempts to lose weight. You are not alone. Lots of people have experienced exactly what you are going through. They want a safe and effective weight loss program. A program that keeps the weight off, long after the diet ends. The programs at Lake Norman Bariatrics deliver. These medically developed and supervised programs will help you get the weight off fast and safely. It's a problem that cannot be solved by diet alone. That's why we use a comprehensive approach that focuses on balanced nutrition, increased activity, and lifestyle change. Let us provide you with the support and the tools that you need to make healthy, permanent, changes in your life.