Vincent Ripol

, Professional Fitness Trainer

Years of Experience

Credentials

Hello, my name is Vincent Ripol. I was born in Texas, grew up in Tucson, graduated from the University of Arizona, and headed west to San Diego, where I became an ACE-Certified Personal Trainer. Since the late 90s, I have lived and trained in many wonderful neighborhoods including Bankers Hill, Ocean Beach, and Normal Heights. In 2003, I settled in "Mission Hillcrest", and I've been living, training, bicycling, and walking in 92103 ever since. I joined the Fitness Together family in 2015. Outside of the gym, you may see this avid musicologist at the symphony, a rock festival, or browsing the used record stores. Indoors, I'm likely to be hanging out wherever a good jukebox can be found, and March Madness is priority viewing every year. As a teenager, I was introduced to weightlifting and cardiovascular exercise, both of which shaped my dedication to the healthy lifestyle I continue to enjoy in my fifth decade on the planet. It's never too early or too late to get in better shape, and I can help you make desired improvements at any age. Achieving and maintaining the perfect fit-ness for each individual is the ultimate goal of every session.
here's how it works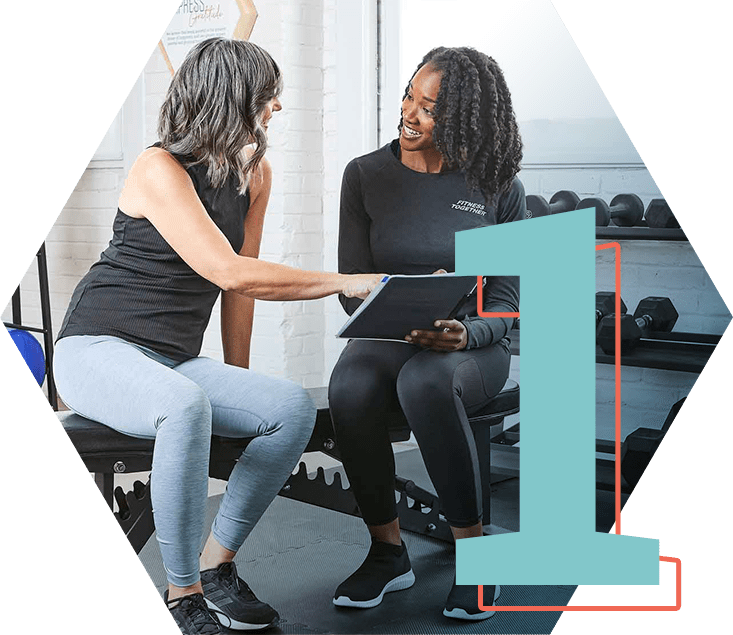 complimentary
signature fit evaluation
A complimentary signature process where we learn about your goals, health history, and take you through a mini workout so we have the information we need to begin building your customized program.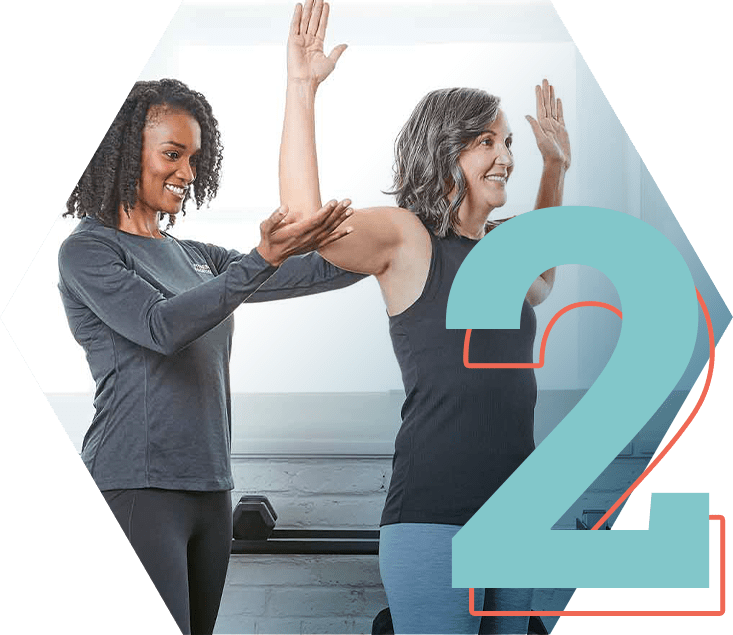 full body assessment
A comprehensive fitness assessment to collect baseline metrics that will help us track your progress.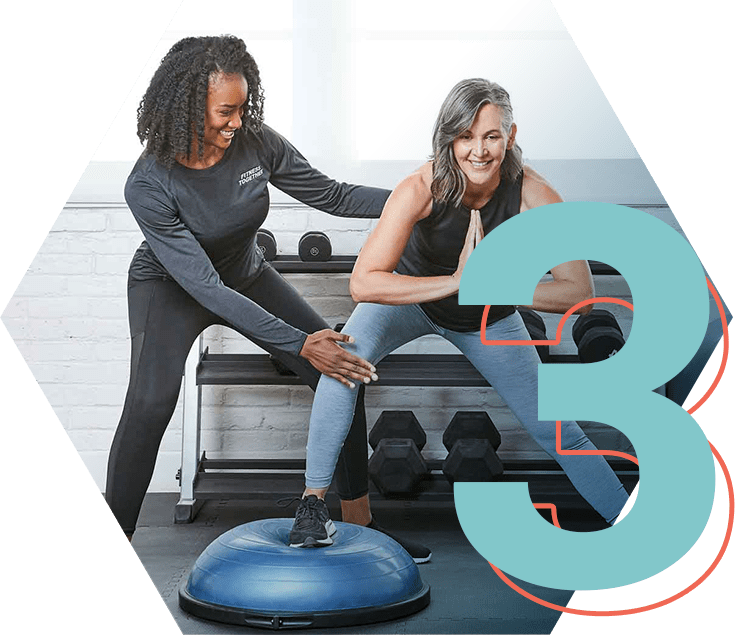 personal training session
Meet your trainer in your private suite (or virtually) for your 1:1 session to begin your completely customized workout program.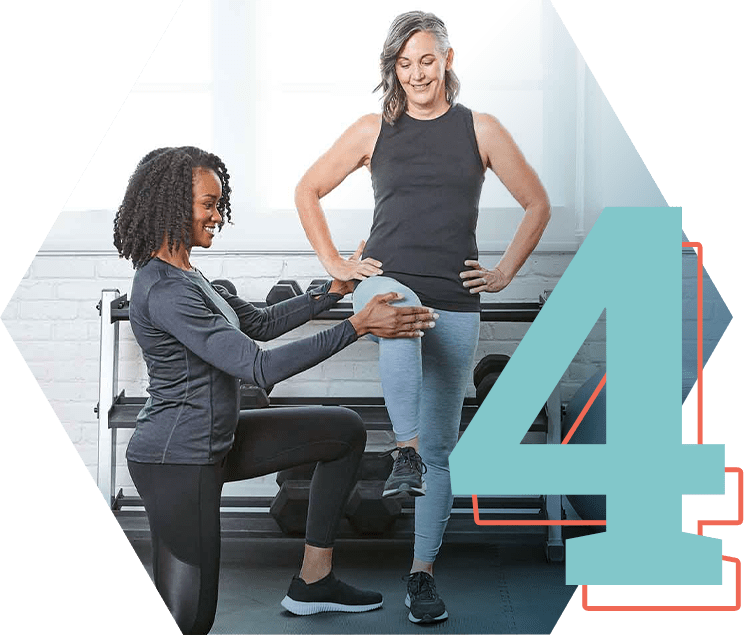 progress checks
A comprehensive assessment every 6 weeks so we can celebrate your progress and set new goals.
WHAT CLIENTS ARE SAYING...
Very personalized and positive as well as practical

Blake is an excellent trainer. He observes my form carefully and makes corrections, if needed, to maximize the effectiveness and safety. He gradually increases difficulty, assuring that I am progressing

Great personalized service! I have an injury and normally wouldn't work out. My fabulous trainer, Vince, designed workout routines so that I can still workout around my injury. All the trainers at this location are extremely professional and knowledgeable. It's one on one, separated and totally safe and clean. They also offer one on one virtual training. I would recommend Fitness Together to anyone, those trying to get back into shape, those with no experience or those with experience that want to take fitness to a new level. You really can change your outlook and lifestyle. The folks at Fitness Together will support you in all aspects of health and well being. The owners Blake and Gwen are great people and I consider them good friends. I am please with the small business and family owned atmosphere and especially the encouragement I have received on my journey to better self care and overall well being!

Consistency, good people, super knowledgeable. Creative with workouts, so they don't get stale or boring.