Our Studio Location
PERSONAL TRAINING STUDIO
Fitness TogetherMission Hills
4019 Goldfinch Street
San Diego, CA 92103
p. (619) 794-0014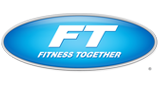 $99 to $199 View Map
Client Reviews
Get Inspired, Get Results. *Individual exercise results may vary.
Dec 6, 2018 by B. B.
"Great trainers. Fitness programs tailored to me. No waiting, no sweaty equipment, no distractions. Totally focused on my workouts and my nutrition. Immaculate cleanliness."
Dec 3, 2018 by M. R.
"Professional all the way and great service. The fitness training experience couldn't be better. "
Dec 2, 2018 by K. S.
"outstanding - always something new"
Nov 24, 2018 by D. S.
"Personal fitness training (as opposed to a group class) is especially helpful for those with special health concerns. The personal trainers at Fitness Together are ideal in every way: Each session covers all muscle areas of the body; I have been going there for several years and each session is different from all prior ones; each session is 45 minutes of focused attention where no time is wasted. The owners of Fitness (Blake Beckcom and Gwen) are upbeat, always present, and totally supportive in every way. I credit Fitness Together with helping me, as a 74 year-old with strengthening my core (where weakness had caused lower back problems) and all other parts of my body, from head to toe. If there were any deficiencies in the organization, I do not see any, and I am a highly critical person. Dave Shapiro"
Nov 21, 2018 by J. W.
"Vince gets results!"
Oct 2, 2018 by K. S.
"So smart so personal and do much fun"
Sep 23, 2018 by L. K.
"Personal customized workout Flexibility in scheduling"
Sep 22, 2018 by D. S.
"What I like about Fitness Together: - I've been coming to Fitness for the past 3+ years - almost every week of each year. - For many years prior to Fitness, I had taken yoga and pilates classes. They were good but the big problem was that the instructor either did not fully understand my prior difficulties or was leading a class where individual attention was not possible. - I have had the same personal fitness trainer at Fitness Together almost from the beginning. He not only fully understands which areas of my body need special attention but has accurate records of every exercise I have done and the precise amount of tension/weight for each one. Thus, I progress every class and am very fit for a 74 year old man. - Each session is different, so I don't feel that I am simply repeating the same workout. - My trainer and the owner/creator of Fitness Together - Blake Beckcom - has created a totally positive, upbeat, friendly atmosphere for each client having one-on-one individual help. "
Sep 19, 2018 by M. R.
"Great trainers. Very responsive. Very reliable and professional. "
Sep 18, 2018 by M. L.
"My highly professional and personable trainer designs a program to fit my needs and uses our time together with ultimate efficiency."
Aug 18, 2018 by K. S.
"professional fun invigorating flexible"
Aug 11, 2018 by B. B.
"Outstanding in all areas. Super clean facility. Customized workouts tailored to my needs. Knowledgeable friendly staff that know their stuff. The right kind of sensible pushing to get me to my goals. Awesome service. "
Jul 29, 2018 by K. C.
"Highly recommend! Great staff, undeniable results!! Best preventive medicine is to keep moving & this is the place to do just that!! 🏋️‍♀️"
Jul 24, 2018 by D. S.
"- Your personal trainer knows your health/fitness background, so you don't need to worry that some exercise may cause harm. - Each session is different, so it is never dull. I've been coming to Fitness Together for several years, and it has been incredibly challenging and important in keeping me in shape. I am 73 years old. - My trainer is outstanding in every way, and I know this to be true of the entire staff. - Sessions start on-time and progress consistently through all exercises. "
Jul 11, 2018 by J. W.
"Vince gets results!"
Jun 26, 2018 by J. F.
"What I like about Fitness Together is the one-on-one workout with a trainer. Although I've never worked out like this before, I look forward to going to the gym and seeing what has been planned out for me. Each trainer has their own unique method that makes every session different. I like the fact that they're able to make changes for my physical needs and limitations so that I still get a great workout. I feel that each time I workout, it's a great challenge for me and I really feel accomplished when I'm done. I have set specific goals and they are helping me achieve them. I would highly recommend this group of trainers to anyone looking to improve their health and life."
Jun 17, 2018 by D. B.
"No pressure, non judgmental atmosphere to work out in and get back on the road to getting in shape. Just the kick-start I needed."
Jun 14, 2018 by M. W.
"Professional training staff. Close attention to what's needed for my workouts."
May 18, 2018 by D. S.
"- Excellent trainer - Each session is very well structured to raise muscle tone throughout the body - Each session is totally different from prior sessions, so one does not get bored doing the same exercise over and over. - The trainer is well aware of particular issues that the client has, which makes a personal trainer so much better than attending group classes (whether they are yoga, or general workouts) because trainers of those group classes are unaware of what might be harmful exercises for certain people. - A totally organized 45 minute class is structured appropriately and ends with about 5 minutes of stretching for the entire body. - I am totally pleased with every session."
May 16, 2018 by C. A. J.
"Great trainers. Clean facility."