A listing of local business partnerships around the Mercer Island, WA studio.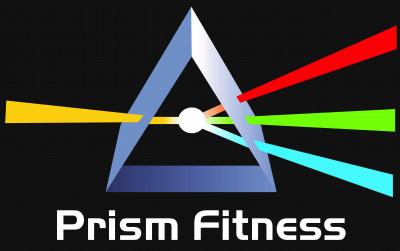 Prism Fitness
About Prism Fitness At Prism Fitness we believe in the power of movement in the development of mind and body. We are committed to spreading greater understanding of the human body, and the safest and most effective ways to prepare the body for challenges ranging from everyday functional movements to amateur sporting events to a professional-level competition. We strive to create simple-yet-innovative training equipment that can be used to achieve transformative results. Fitness Together clients can enter "sdempsey2020" in the apply discount area at checkout for an additional discount.

Helix Sport+Spine
Whether it's back pain, a sprained ankle, or just a kink in the neck our team at HELIX Sport + Spine is always working toward providing the best evidence-based care for each individual patient. The dynamic between our Chiropractors, Athletic Trainers, and Rehab Specialists provides a comprehensive management strategy for your injury. Here at HELIX we are advocates for patient-centered care and prioritize patient education. Our combination of orthopedic/functional movement assessment, diagnostic precision, joint/soft tissue manipulation, and corrective exercise creates an environment for optimal recovery.
Life Care Massage
Tim Kelley is the Owner and Sr. Therapist at LifeCare Massage. Tim feels that massage is a medium that allows for healing to take place on all levels. He believes strongly in providing a place where individuals will feel not only relaxed, but also feel as though they have been healed. Tim made the decision to enter into massage after suffering from a career ending injury. When faced with the knowledge that he would need to change what he did for a living, Tim underwent some extensive soul searching. In the end, Tim came back to a dream he had, to work in helping people. Tim's decision to use the modality of massage came from his holistic approach to healing. He came to understand from his own rehabilitation that there were several people along the way who helped him to heal -- not only physically, but emotionally and mentally as well. Tim has been a Licensed Massage Practitioner (LMP) for the past 14 years. In that time he has maintained top notch industry standards, American Massage Therapy Association affiliation, and a strong clientele. 7981 168th Ave Ne Redmond, WA 98052 | 425-861-4600
Movement Systems Physical Therapy
What is a movement system? It is a physiologic system that contributes to the act of moving. That covers a lot of systems. In fact, nearly every system of your body is involved at some level with the act of moving. At Movement Systems Physical Therapy, physical therapists examine your movement system and diagnose the underlying causes and contributing factors to any condition that affects your ability to move, whether it be an injury, after surgery, or a gradual onset of a painful condition. Our goal is to restore your confidence and get you back moving at optimal levels without pain. We deliver rehabilitative and preventive services in an environment that focuses on education and empowerment. At Movement Systems, you will develop a relationship, one-to-one, with your physical therapist in 60 minute sessions. Our model of care provides us with the time to actively listen, diagnose your condition, examine all the contributing factors, and develop a comprehensive plan of care. Of primary importance is educating you about your UNIQUE movement system and enable you to move and perform at your very best. Through our transformative running and fitness projects, we will get you ready to return to your community exercise, sport, or fitness with a personal trainer. Follow us @MovSysPT and read the Movement Systems Blog to learn more about us. Practice locations are on Eastlake Avenue in Seattle and Mercer Island. Learn more, fear less, feel better – that is empowerment!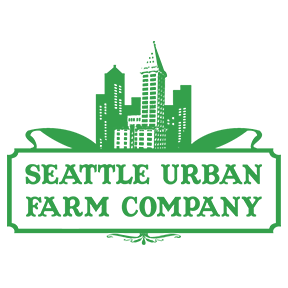 Seattle Urban Farm Company
Edible Gardening As Part Of A Healthy Lifestyle With all the distractions that day-to-day life brings, it can be incredibly difficult to find time to maintain the basics of a healthy lifestyle: time to exercise, time to relax and reflect, and time to eat well. We strongly believe that tending your own garden improves your diet, gets you outside for some active relaxation time, promotes environmental stewardship, and gives you appreciation for what your local farmers do as a vocation. We also recognize that not everyone has the time to design, construct, and maintain their own edible landscape. We hope that by bringing these resources to you, you can reap the benefits of having your own food garden without it becoming an overwhelming investment of labor and time.