Our Studio Location
PERSONAL TRAINING STUDIO
Fitness TogetherMelrose
Next to Faulkners Dry Cleaning
445 Franklin St
Melrose, MA 02176
p. (781) 665-8282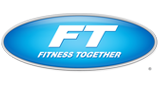 $99 to $199 View Map
HOURS OF OPERATION
Mon - Fri 5:00 AM - 9:00 PM
Sat 5:00 AM - 3:00 PM
Sun Closed

Client Reviews
Get Inspired, Get Results. *Individual exercise results may vary.
May 4, 2018 by R. D.
"The trainers are awesome!"
Apr 7, 2018 by L. W.
"Small groups, knowledgeable staff, varied work outs, feedback on how to correctly complete exercise "
Apr 4, 2018 by S. D.
"Great place to work out with great team! "
Mar 20, 2018 by I. S.
"Everyone at Fitness Together is very knowledgeable, and fun to workout with! My 15 year old comes to Fitness Together too and really enjoys her workouts and it helps her stay active and inshape outside of soccer season! Would definitely recommend Fitness Together!"
Mar 7, 2018 by J. F.
"Enthusiasm of the staff "
Feb 14, 2018 by B. T.
"Fitness Together allows me to achieve and exceed my goals through a tough yet enjoyable program. "
Feb 5, 2018 by A. L.
"The trainers listen to my goals and concerns. Then they combine their knowledge of fitness and nutrition with what I've told them to create a fitness program crafted just for me. I feel my trainer Jesse is in this with me -- that we're a team."
Feb 3, 2018 by J. W.
"It's nice not having to worry about it ever being crowded and dealing with things like people not wiping down benches and equipment. "
Jan 26, 2018 by L. W.
"Kind friendly staff, having varied workouts"
Jan 12, 2018 by P. K.
"Individual attention, knowledgable program, good trainers."
Jan 4, 2018 by R. D.
"The trainers! Each one genuinely cares about your health and success. They are knowledgeable, patient and motivating."
Dec 31, 2017 by J. M.
"My work out is designed just for me based on what I need. Broken toe, hurting back it doesn't matter. Jesse tailors my work out for my body's needs--and abilities."
Dec 27, 2017 by C. B.
"Personal, 1:1. "
Dec 13, 2017 by B. T.
"Results & sincere concern for customers goals and well being."
Nov 14, 2017 by I. S.
"I like the individualized workouts. And being pushed not just in my workouts but at home to , to eat right and have a routine at home too, always checking in to make sure I am doing the right thing. "
Nov 9, 2017 by N. S.
"Great trainers and sense of community. It would be nice to have an additional treadmill. There are times before pack workouts when people not in the packs are there just for cardio and the pack people are not able to use a machine. "
Nov 2, 2017 by R. D.
"The trainers, of course! They are knowledgeable, patient and motivational. The workouts are fun, varied and challenging. They work hard to meet your needs each and every time!"
Oct 4, 2017 by S. B.
"Very convenient and friendly staff and extremely patient with me"
Sep 9, 2017 by P. B.
"Very qualified and friendly staff, personalized exercise modules that provide variety and keep things interesting and focused on areas I want to work on."
Sep 8, 2017 by N. S.
"I enjoy both the environment, trainers and fellow trainees. Lately the pack classes have been overfull. I believe if there wee additional pack times offered during the week it would alleviate this issue. In addition, it takes away from the more one on one attention. "