Our Studio Location
PERSONAL TRAINING STUDIO
Fitness TogetherMelrose
Next to Faulkners Dry Cleaning
445 Franklin St
Melrose, MA 02176
p. (781) 665-8282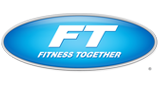 $99 to $199 View Map
HOURS OF OPERATION
Mon - Fri 5:00 AM - 9:00 PM
Sat 5:00 AM - 3:00 PM
Sun Closed

Client Reviews
Get Inspired, Get Results. *Individual exercise results may vary.
Nov 7, 2018 by R. G.
"I like the training philosophy about focusing on usable strength and balance. The idea that you are working out to enhance your regular life and counter the effects of aging. I like that it is geographically convenient (a 10 minute walk from my house) I like the availability of small classes and the early morning before work time slots. It's a nice facility, has everything you need including changing area. Everything is clean and functioning The only downside is that it's a good chunk of money, but quality costs and I don't feel at all that you overcharge "
Oct 24, 2018 by S. D.
"Great!"
Oct 7, 2018 by K. M.
"Fitness together offers sessions with experienced trainers that really want to see you succeed. I had both knees replaced and have had a difficult time walking. I feel that the staff at Fitness Together really care about my progress, I am so glad that they are there for me. "
Sep 20, 2018 by D. T.
"The trainers are very knowledgeable and professional. I have enjoyed every secession. "
Sep 20, 2018 by C. R.
"I have had multiple physical issues over the years that I have been at Fitness Together. Whether it is in a private or group session, my trainer is always great at tailoring the exercise to work around whatever injury I may be nursing."
Aug 23, 2018 by B. T.
"Fun while being challenged. "
Aug 6, 2018 by S. D.
"Friendly, informative, customized training. Professionally operated and managed. What more can one say?"
Jul 24, 2018 by R. D.
"The trainers! "
Jun 6, 2018 by S. D.
"Great team. Very well coordinated. Communication is great. What else can I say?"
May 26, 2018 by A. T.
"The correction which I desperately need and the variety of routines - I am in the best shape ever !!! ( for me )"
May 26, 2018 by P. B.
"Experienced and enthusiastic trainers who stay on top of new trends, vary my workouts to keep things fun and interesting, and tailor the programs to my goals."
May 4, 2018 by R. D.
"The trainers are awesome!"
Apr 19, 2018 by M. T.
"One in one No gimmicks "
Apr 18, 2018 by B. T.
"Personalized approach even in group sessions. Results. Good recommendations on fitness and diet. "
Apr 15, 2018 by A. L.
"My training is customized to my needs and abilities. My trainer Jesse is encouraging, knowledgeable, and great at motivating this couch potato."
Apr 7, 2018 by L. W.
"Small groups, knowledgeable staff, varied work outs, feedback on how to correctly complete exercise "
Apr 4, 2018 by S. D.
"Great place to work out with great team! "
Mar 20, 2018 by I. S.
"Everyone at Fitness Together is very knowledgeable, and fun to workout with! My 15 year old comes to Fitness Together too and really enjoys her workouts and it helps her stay active and inshape outside of soccer season! Would definitely recommend Fitness Together!"
Mar 7, 2018 by J. F.
"Enthusiasm of the staff "
Feb 14, 2018 by B. T.
"Fitness Together allows me to achieve and exceed my goals through a tough yet enjoyable program. "