Joe Bower, Regional Manager

Years of Experience

Credentials

Associates in Small Business Management from Cuyahoga Community College
ACE Certified Personal Trainer

Ever since I was little, I had a tough time in contact sports like lacrosse or football because I was so undersized. I became fascinated with body building when I was junior in high school and the benefits it has for your body. I went from weighing 130 lbs as a sophomore in high school to around 180 lbs now, and actually lowering my body fat. I felt so good from my transformation, and I thought the only thing that would feel better would be to help others achieve their goals as well! There is no better feeling in this world to me than to see a client hit a goal that they have worked tirelessly for and improve their overall life through fitness!

Ethan Shim, Personal Trainer

Years of Experience

Credentials

Bachelor's in Exercise Physiology, West Virginia University

A native from Trinidad and Tobago, Ethan has a Bachelor's Degree in Exercise Physiology from West Virginia University and is currently studying towards becoming an ACSM certified exercise physiologist. Ethan played soccer since the age of 10 and also played at West Virginia University for 4 years. A recent graduate from WVU but his whole life has been surrounded by fitness, training and working out. He has always trained his family and friends for fun. He loves to help and motivate others to become better in whatever they want to achieve physically and mentally. He believes in getting better everyday. Work harder but also smarter.

in my free time I like to
Outside of training clients he loves to hangout with family and friends and travel. He also really enjoys reading books and watching videos to increase his knowledge and application towards fitness.

SCHEDULE YOUR COMPLIMENTARY FIT EVALUATION

Rachael Bobak, Personal Trainer

Years of Experience

Credentials

Bachelor's Degree in Exercise Physiology, Cleveland State University
Masters Degree in Exercise Physiology/Sports Nutrition, Concordia University

My passion has always been health and fitness and helping others achieve their wellness goals. I played soccer for 17 years, played basketball in grade school and freshmen year of high school, played volleyball in grade school, and competed in the NPC women's physique and women's figure classes. I grew up in a very athletic family so my passion for fitness started at a very young age. When it came time for college I decided to pursue a degree in Exercise Physiology to expand my knowledge on the human body and how it works. Training has always been a rewarding career to me and being able to help motivate others and improve their quality of life is such a great feeling.
here's how it works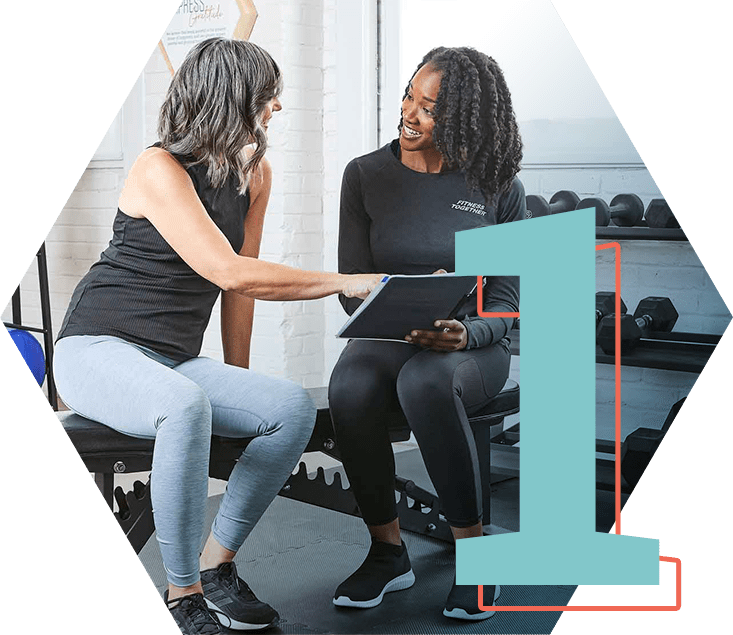 complimentary
signature fit evaluation
A complimentary signature process where we learn about your goals, health history, and take you through a mini workout so we have the information we need to begin building your customized program.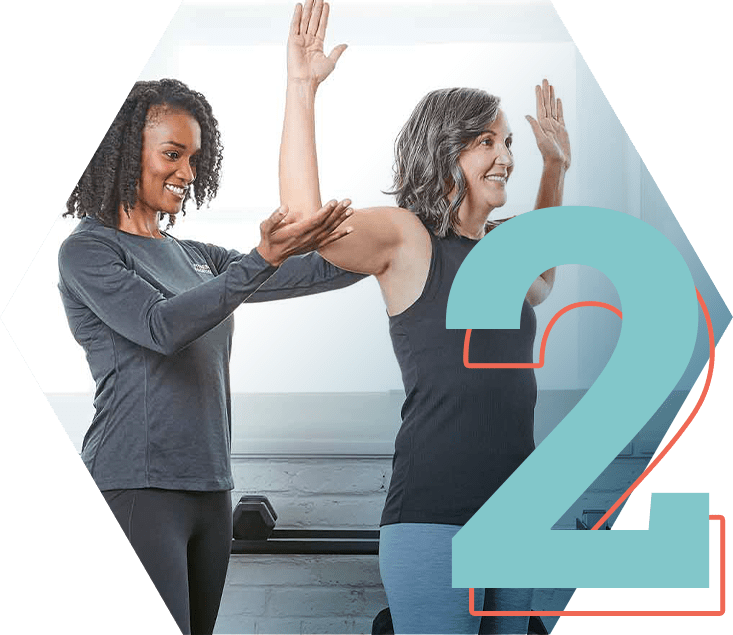 full body assessment
A comprehensive fitness assessment to collect baseline metrics that will help us track your progress.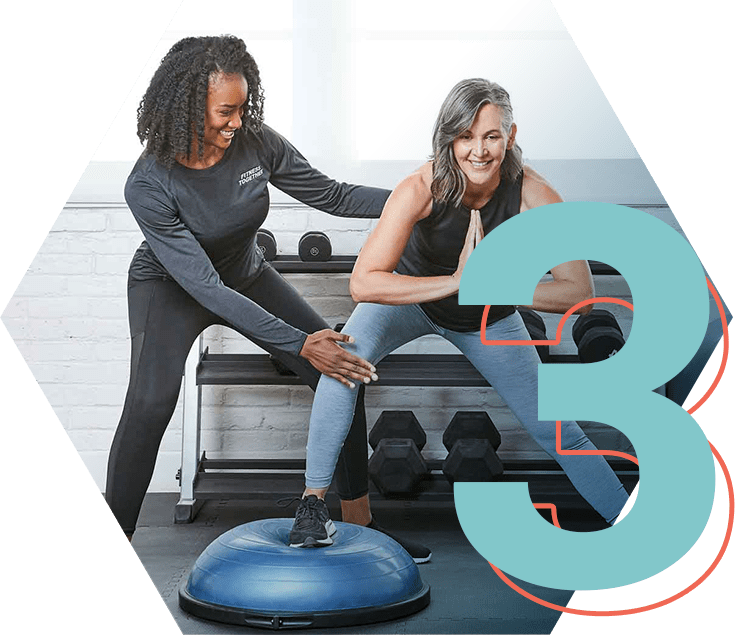 personal training session
Meet your trainer in your private suite (or virtually) for your 1:1 session to begin your completely customized workout program.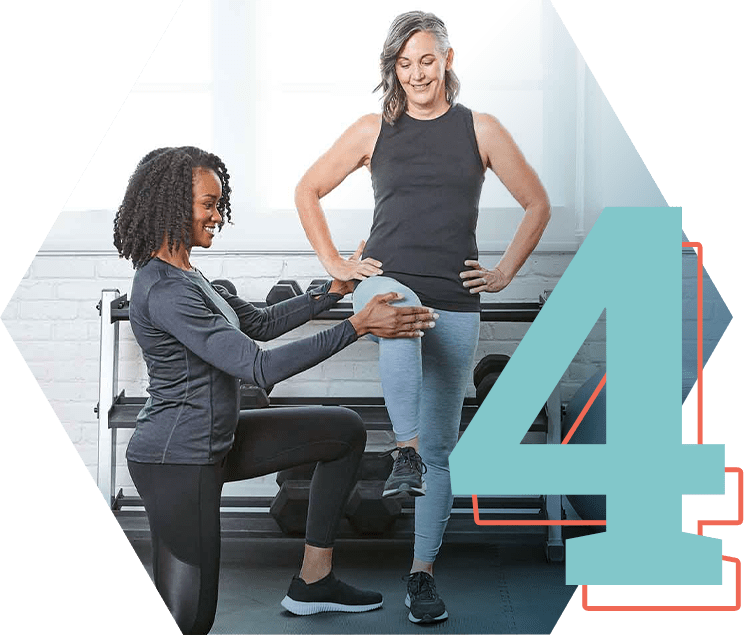 progress checks
A comprehensive assessment every 6 weeks so we can celebrate your progress and set new goals.
WHAT CLIENTS ARE SAYING...
Friendly people who care about helping you achieve your goals. FT helped me prepare to hike the Appalachian Trail at age 65. If you have the will, FT will show you the way.

The high quality training and nutrition advice at Fitness Together has helped me reach my fitness goals. I've lost 20 pounds and have a BMI of 22.8!

I have been working out at FT for a couple of years and it has made a dramatic difference in my health. I no longer need hip surgery and I am able to dance and hike again.