Our Studio Location
PERSONAL TRAINING STUDIO
Fitness TogetherMedina
Signature Square
3725 Medina Rd.
Suite 106
Medina, OH 44256
p. (330) 952-0833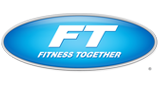 $99 to $199 View Map
Client Reviews
Get Inspired, Get Results. *Individual exercise results may vary.
Jun 5, 2018 by D. B.
"The people. "
May 21, 2018 by B. S.
"variety, learn form, trainers"
May 9, 2018 by D. B.
"The trainers are so personable. "
May 8, 2018 by C. B.
"I like the individual attention given by the trainers. They push me to the next level of my fitness journey."
Apr 25, 2018 by H. F.
"The one-on-one personal training in a private setting. The ability to customize your workouts to what you want to see improvement upon"
Apr 4, 2018 by D. &. D. W.
"Variety of trainers and workouts. Trainers make workouts fun and challenging at same time and include time for assuring that stretch at end"
Mar 28, 2018 by C. H.
"FT Medina is a clean, well organized, professional, positive, friendly place to work out! This is a great team of trainers! Cailin, Nate, Kalie, and Sara are all wonderful at designing great workouts that push me while still being a fun and positive experience! You must stop by and check out FT Medina if you are looking for a friendly, supportive workout experience!"
Mar 23, 2018 by J. J.
"I love going to FT. The trainers at the Medina location ate the best!"
Mar 21, 2018 by K. V.
"1x1 training. Like the personal focus on goals and communications with the trainers. Can see progress. "
Mar 7, 2018 by C. B.
"I like the individual attention from the trainers. They make it enjoyable to work out. They continue to challenge and motivate me."
Jan 23, 2018 by K. V.
"Still very early however, I have enjoyed the one on one support. The trainers have been fantastic wealth of knowledge and have charismatic attitude to help push to new levels."
Jan 21, 2018 by K. S.
"One on one customized training sessions in a friendly, supportive environment."
Jan 4, 2018 by L. B.
"I enjoy working with the trainers and the accountability keeps me on track,"
Jan 4, 2018 by C. B.
" I like the individual attention given to me by all of the trainers. I like how they challenge you to do things you never thought you could. "
Dec 23, 2017 by S. M.
"Fitness Together provides very personalized training for their clients. Every trainer takes a personal interest in helping clients reach their goals. They are serious about their work but fun to work with. I love how the time flies but I've literally worked my butt off. I wish it was possible to keep going here indefinitely. Great people, great program!"
Nov 19, 2017 by K. S.
"Friendly trainers & convenient location."
Nov 17, 2017 by E. C.
"I enjoy working 1 on 1 with the friendly, knowledgeable trainers"
Oct 21, 2017 by S. M.
"Personalized and fun and motivating. Trainers make me feel welcome and they truly care about helping me meet my goals."
Oct 21, 2017 by M. H.
"The dedicated upbeat trainers, the privacy, the accountability, & for me knowing they're waiting to help me."
Oct 19, 2017 by T. W.
"Very professional and knowledgeable trainers that are also a lot of fun to work out with.They push you beyond what you thought were your limits..very rewarding to see the progress week after week!"