Our Studio Location
PERSONAL TRAINING STUDIO
Fitness TogetherMedina
Signature Square
3725 Medina Rd.
Suite 106
Medina, OH 44256
p. (330) 952-0833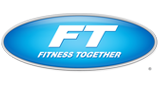 $99 to $199 View Map
HOURS OF OPERATION
Mon - Fri 6:00 AM - 9:00 PM
Sat 6:00 AM - 2:00 PM
Sun Closed

Client Reviews
Get Inspired, Get Results. *Individual exercise results may vary.
Aug 29, 2018 by S. S.
"The wisdom, the motivation and support of all the trainers is off the charts amazing. There are few places I consider "safe" places to be able to be myself and Fitness Together is one of them. They have changed my life. Physically, emotionally and quality of life all around!!!!!! Shannon Savage "
Aug 29, 2018 by G. K.
"Everything"
Aug 23, 2018 by A. M.
"I love the personalized workouts and the variety of the exercises! "
Aug 9, 2018 by D. &. D. W.
"Really like that it is an appointment so forces us to make sure we keep it. Also really enjoy working with different trainers so workouts are always different and able to visit with each of them getting to know them during the workout. All seem happy to see you when you arrive even if they aren't the ones scheduled to work with you"
Aug 6, 2018 by T. R.
"The trainers are always on time, and express genuine caring for the client. Trainers responsive to client requests and needs."
Aug 2, 2018 by J. S.
"I enjoy the different trainers and how they continue to motivate and push me. "
Jul 12, 2018 by A. B.
"The trainers are great. They create a very motivating environment "
Jun 28, 2018 by H. F.
"The one-on-one customized workouts"
Jun 21, 2018 by J. H.
"Great atmosphere! All the trainers are very friendly and well trained. My energy level is up and I feel great!"
Jun 21, 2018 by S. S.
"Accountability, killer workouts, nutrition classes, absolutely the most caring trainers that push you and root for you!!!!"
Jun 20, 2018 by R. H.
"I love my time at Fitness Together. I truly enjoy working with each trainer. They all listen to my goals, limitations, and areas that I truly need to "work" based on my body type and they put a great program together for me every session. Trainers I have Worked with in the past have their own goals, but they aren't mine! I truly appreciate how the staff at FT are so intune with their clients. Robin Huff Medina. "
Jun 16, 2018 by G. K.
"Trainers are awesome! Like the variety of exercises!"
Jun 5, 2018 by D. B.
"The people. "
May 22, 2018 by T. R.
"I like that it's 45 minute private sessions-just enough to get the body stimulated. I like the staffers that guide me through the series. I like that your Medina facility is very close to my home. I like the courteous flexibility of your staff when I have to re-schedule a session. I like that I always feel better after a session. I can't think of a thing that I don't like about F.T."
May 21, 2018 by B. S.
"variety, learn form, trainers"
May 9, 2018 by D. B.
"The trainers are so personable. "
May 8, 2018 by C. B.
"I like the individual attention given by the trainers. They push me to the next level of my fitness journey."
Apr 25, 2018 by H. F.
"The one-on-one personal training in a private setting. The ability to customize your workouts to what you want to see improvement upon"
Apr 4, 2018 by D. &. D. W.
"Variety of trainers and workouts. Trainers make workouts fun and challenging at same time and include time for assuring that stretch at end"
Mar 28, 2018 by C. H.
"FT Medina is a clean, well organized, professional, positive, friendly place to work out! This is a great team of trainers! Cailin, Nate, Kalie, and Sara are all wonderful at designing great workouts that push me while still being a fun and positive experience! You must stop by and check out FT Medina if you are looking for a friendly, supportive workout experience!"