Our Studio Location
PERSONAL TRAINING STUDIO
Fitness TogetherMedfield
238 Main St
Medfield, MA 02052
p. (508) 242-9900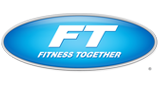 $99 to $199 View Map
HOURS OF OPERATION
Mon - Fri 6:00 AM - 9:00 PM
Sat 6:00 AM - 3:00 PM
Sun Closed

By appointment only
Client Reviews
Get Inspired, Get Results. *Individual exercise results may vary.
Jan 16, 2019 by M. O.
"You don't bother me with surveys"
Jan 8, 2019 by P. P.
"The people and the program"
Jan 1, 2019 by S. L.
"Very knowledgeable and personable team that pushes me. "
Dec 19, 2018 by J. S.
"Great, personalized experience with trainers who don't have a one-size-fits-all approach, leading to personalized goals that are important to me."
Dec 19, 2018 by M. B.
"The facility, the staff, the friendly atmosphere, and the results I am seeing. The usual! 😊"
Dec 16, 2018 by K. G.
"1. Dan and the Trainers- all excellent 2. The personalized service 3. Nutrition counseling in addition to fitness routines 4. The Assault Bike ! 5. Ability to adjust schedule "
Dec 10, 2018 by S. D.
"Experienced, personable staff. Still don't like non-Poland spring water choices. "
Dec 7, 2018 by P. C.
"Great trainers= results "
Nov 18, 2018 by B. H.
". "
Nov 8, 2018 by B. L.
"Studio is organized, workouts are consistent among trainers, always on time, and I get a full workout without any cut corners!"
Nov 1, 2018 by B. H.
"1-1 workouts ..knowledgeable staff"
Oct 28, 2018 by J. B.
"Excellent staff and a great workout! They accommodate exercises to your personal injuries!"
Oct 27, 2018 by K. F.
"The trainers are excellent. The programs they design are challenging and constantly changing. "
Oct 25, 2018 by P. M.
"One on one training makes all the difference. Knowledge, attention to body needs, technique and form is present with every trainer. Friendly, kind and motivating. The programs are quick to complete and they are always on time. "
Oct 19, 2018 by M. B.
"The trainers at Fitness Together Medfield are knowledgeable and personable, and they ensure that every workout is tailored to each specific client's needs. I really enjoy my workouts because I know that I am going to work hard, yet enjoy my time with my trainer (primarily Matt). I can feel the difference since starting at Fitness Together Medfield and I look forward to my workouts. It's a great place!"
Sep 30, 2018 by K. H.
"Really friendly and encouraging. Staff know their stuff and listens to their clients"
Sep 29, 2018 by P. C.
"Trainers who are knowledgeable, personable and know how to motivate their clients. I've seen continuous improvement in strength and stamina."
Sep 28, 2018 by R. R.
"personalized hands on training geared to your goals."
Sep 23, 2018 by B. G.
"Trainers are wonderful - tailor programs to each individual, change programs up so not doing the same thing each visit, very very nice people. Facility is kept up and equipment is always working."
Sep 22, 2018 by C. N.
"It is an individual workout geared specifically to my needs."