A listing of local business partnerships around the Maple Grove, MN studio.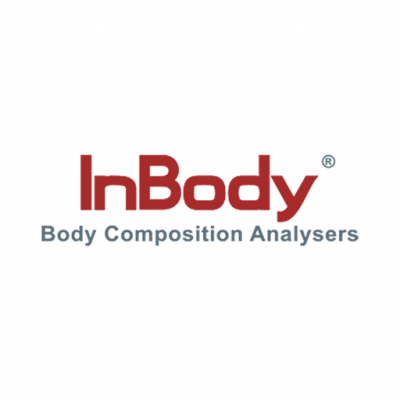 InBody 570 Body Composition Analyzer
Featured
InBody 570 body composition analyzers break down your weight and displays your body composition data on an organized, easy-to-understand result sheet. The results help you understand where your fat, muscle, and body levels are at and act as a guide to help you achieve your goals: whether that is shedding a few unwanted pounds or a complete body transformation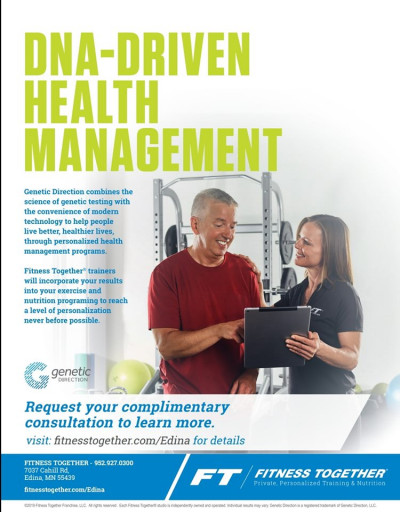 Genetic Direction DNA Testing
Genetic Direction combines the science of genetic testing with the conveniences of modern technology to help people live better, healthier lives, through personalized health management programs. Fitness Together trainers will incorporate your results into your exercise and nutrition programming to reach a level of personalization never before possible.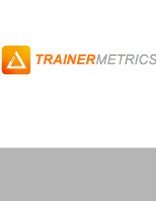 Trainer Metrics Comprehensive Fitness Assessment
ONLINE FITNESS TESTING SOFTWARE. YOU CAN'T IMPROVE WHAT YOU DON'T MEASURE. RELIABLE & COMPARABLE HEALTH AND FITNESS METRICS. TrainerMetrics is a comprehensive diagnostic tool that is easy to use. TrainerMetrics is a true fitness assessment software application. The assessments help us make sure we are designing the proper fitness and health programs for each client. TEST HEALTH AND FITNESS. COMPARE RESULTS. TRACK PROGRESS. ANYTIME. ANYWHERE. FROM ANY SMARTPHONE, TABLET, OR COMPUTER.

Polar OH1
Any Sport. Any Time. Pair it with your favorite app, your Polar training device or broadcast your heart rate data in a group environment. Store up to 200 hours of training data Don't hesitate to use it in the pool! Enjoy 12 hours of operating time on its rechargeable battery. 10 meters / 30+ feet Key Selling Points: Flexible Built-in Memory Suitable for Swimming Rechargeable Battery Transmission Range Providing versatility, comfort and simplicity, the Polar OH1 is an optical heart rate sensor worn on the arm. Whether running, riding, or rocking a workout at the gym, this heart rate monitor accurately and consistently captures heart rate using Polar's proprietary heart rate algorithm and 6-LED solution.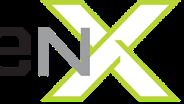 Evolution Nutrition - The meal planning software the pros use!
Our first commitment is to give you direct input in creating a professional nutrition software tool that finally brings nutrition planning and nutrition analysis into the 21st century. To improve your life, and the lives of your clients with a collaborative product that makes nutrition management: • Better • Faster • Easier And that's our mission......every day.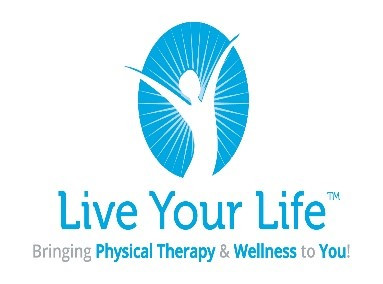 Live Your Life Physical Therapy and Wellness
Live Your LifeTM We are a medical mobile wellness practice with the vision to optimize health by transforming lifestyles through innovative wellness, fitness, rehabilitative and preventative services by an interprofessional team with the goal of maximized well-being. Our team includes physical therapists, occupational therapists, speech language pathologists, personal trainers, acupuncturists, massage therapists, health coaches and dietitians. We work with older adults, adults and teenagers with a wide array of diagnoses and conditions in their home or wherever it is convenient. We would love to have the privilege to work with you or your loved one. Contact us today for a free consultation!