Lonn Iwashita

, FITNESS COACH - PERSONAL TRAINER, DIRECTOR OF CLIENT EXPERIENCE, LEAD NUTRITION COACH

Years of Experience

Credentials

BS - Health and Fitness Promotion/Exercise Science, Luther College
American Council on Exercise (ACE) - CPT
Precision Nutrition - Certified Nutrition Coach

Aloha! My name is Lonn Iwashita and I am originally from Honolulu, Hawaii. Fitness has always been a part of my life through my involvement in a variety of sports. Through sports, I became passionate about all aspects of health as well as how the human body functions. I would always try to find out new training methods to find competitive gains to overcome any personal weaknesses. I had to find out what type of method was the most beneficial to me. From this I have learned over the years that everyone responds to health differently, both psychologically and physiologically, meaning, that there is not a set health or fitness plan that fits all people. I want to help guide individuals to reach their specific goals and to be the best version of himself or herself. I believe the best project you'll ever work on is yourself. Your health is worth the investment and I believe everyone should have the opportunity to live a long and healthy life if they choose.

Breanna Cayo

, FITNESS COACH- PERSONAL TRAINER, DIRECTOR OF CLIENT RELATIONS

Years of Experience

Credentials

AA - Wellness Coaching Certificate, North Hennepin Community College
BS - Exercise Science, Southwest Minnesota State University
National Academy of Sports Medicine (NASM) - CPT

Growing up I participated in dance and track & field. In High School I joined the Weight Lifting Team where my love for fitness was sparked. Since then I have actively been working toward my own personal fitness and physic goals.

in my free time I like to
In my free time I enjoy staying active, whether it's taking hikes in my neighborhood or attending a local yoga class. I am looking forward to meeting all of the clients at Fitness Together! My passion is to help others work toward becoming the best version of themselves. I can't wait to work with you on all of your fitness goals!

SCHEDULE YOUR COMPLIMENTARY FIT EVALUATION

Tyler Smith

, FITNESS COACH - PERSONAL TRAINER

Years of Experience

Credentials

BS - Exercise Science/Human Performance, Southwest Minnesota State University
AA - Exercise Science/Health and Fitness, Alexandria Technical College
National Strength and Conditioning Association (NSCA)-CPT
Reflexive Performance Reset (RPR) - Level 1
USA Weightlifting Performance Coach (USAW-PC) Level 1

While attending Alexandria Technical College. I gained two solid years of hands on experience with personal training at school, Minnewaska fitness center, and with Alexandria Blizzard Hockey Academy. I transferred to Southwest Minnesota State University to get a Bachelor's degree in Exercise Science. In the first 5 years of my training career. I've worked with close to 100 general population clients, and over 300 athletes. Mostly high school level hockey players, and a few junior league players. I am looking forward to helping a lot more people accomplish their fitness goals. Especially here at Fitness Together. From my experience working at six other gyms, I totally think Fitness Together offers the best experience for their members and trainers. Communication, hospitality, and the success of accomplishing goals here is far greater then the other gyms I have worked at. By far my favorite work environment since I started training.

in my free time I like to
Whenever I am not busy being a personal trainer, I am busy filming my own hunting, and fishing trips. I also love spending time with family and catching up on the latest news in Minnesota sports.

SCHEDULE YOUR COMPLIMENTARY FIT EVALUATION
here's how it works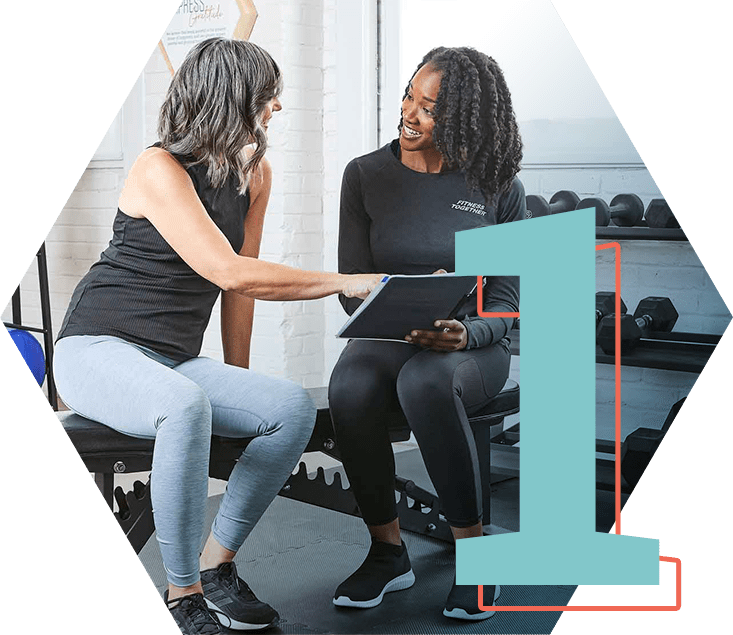 complimentary
signature fit evaluation
A complimentary signature process where we learn about your goals, health history, and take you through a mini workout so we have the information we need to begin building your customized program.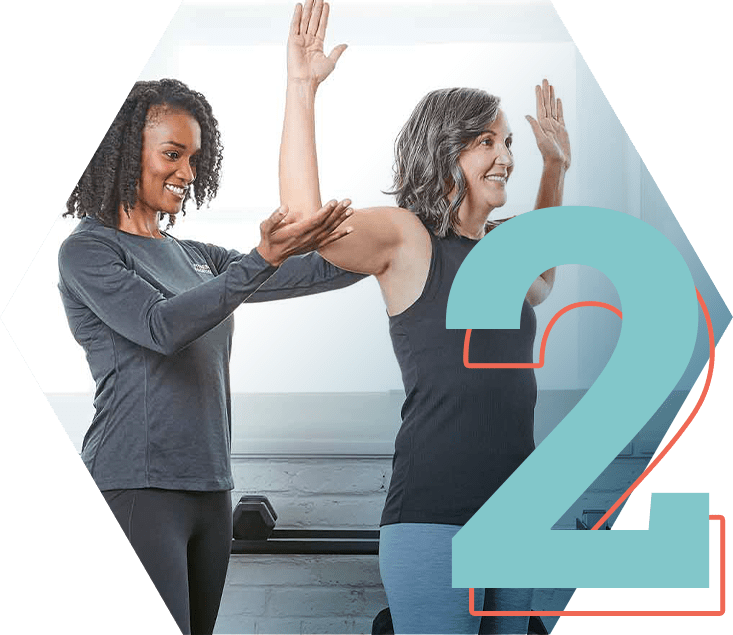 full body assessment
A comprehensive fitness assessment to collect baseline metrics that will help us track your progress.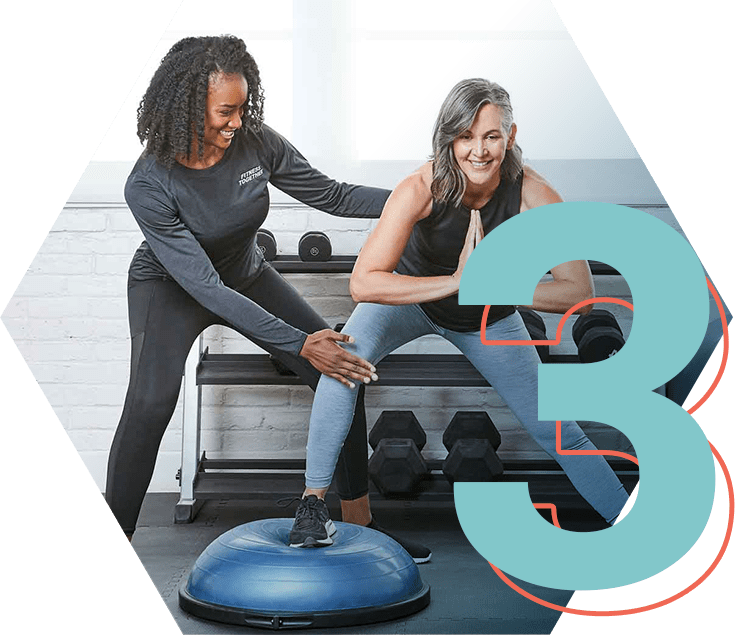 personal training session
Meet your trainer in your private suite (or virtually) for your 1:1 session to begin your completely customized workout program.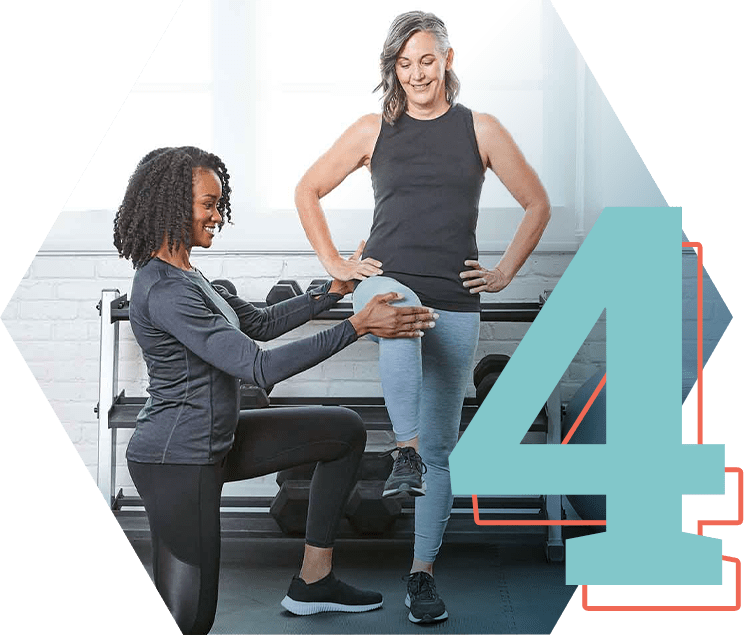 progress checks
A comprehensive assessment every 6 weeks so we can celebrate your progress and set new goals.
WHAT CLIENTS ARE SAYING...
Individual plan based on your own goals. nice, small gym. Knowledge and professional trainers

Staff is friendly, knowledgeable and they always give you a great workout! The place is very clean as well!

I have been working with a trainer who is focused on my progress at my rate, vs. somebody who acts like I am training for an NFL career at 60 YO. The progress I am making is slow, but has had a very real impact on my everyday quality of life, whether it be having a " dance party" with my grand daughter, or walking/wade fishing in fast water with a slippery bottom with people half my age. It is great to be able to focus on what I CAN do or will be able to do in my retirement years!

I like the one in one coaching. It is a very positive and comfortable environment!