Our Studio Location
PERSONAL TRAINING STUDIO
Fitness TogetherMansfield
80 Copeland Dr
Mansfield, MA 02048
p. (508) 339-0733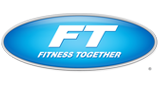 $99 to $199 View Map
HOURS OF OPERATION
Mon - Fri 6:00 AM - 9:00 PM
Sat 7:30 AM - 3:00 PM
Sun Closed

Client Reviews
Get Inspired, Get Results. *Individual exercise results may vary.
Nov 10, 2018 by M. E.
"One on one service"
Oct 11, 2018 by A. G.
"My trainer is professional and well prepared. My workouts are tailored to my needs and change from week to week. I like that there is usually just one other person in the facility with the other trainer so it's not crowded and noisy. Everyone, both the trainers and client are very friendly. It's a very comfortable place to be, and I get a great workout!"
Sep 26, 2018 by M. F.
"The trainers "
Sep 13, 2018 by L. N.
"Punctuality, knowledge and friendliness of the staff"
Aug 23, 2018 by D. C.
"one to one training"
Aug 15, 2018 by K. K.
"Stephen listens to any concerns or areas of focus I have and makes adjustments to my work out. He goes above and beyond to share information and things I can do in between training sessions to stay on track."
Jun 28, 2018 by S. H.
"It's close to my work and home but more importantly, Stephen customizes the workout for me. I was recently in a car accident and told him and he adjusted the exercises to help and not hurt areas of concern. He's always pleasant and helpful too"
Jun 22, 2018 by D. C.
"one on one training"
May 26, 2018 by J. P.
"I like the fact that it is a one-on-one individual program. What is recommended for one client, is different from what is recommended for another. Every muscle group is worked on as well. The trainer is very knowledgable and offers advice regarding physical well being as well as nutritional well being."
May 18, 2018 by J. F.
"It is a pleasure to work with Steve as he is very personable, dependable, and is able to adapt the exercises as needed to mitigate risk or prevent injury. "
May 15, 2018 by M. F.
"The trainers are great. They get to know what a person needs in there workout. It a different workout every time I go, I love that. "
Apr 20, 2018 by D. C.
"Working with a trainer one on one."
Apr 11, 2018 by J. O.
"The trainers are knowledgeable and the workouts are individualized to meet the needs of each person. The environment is comfortable and you receive a great deal of support and encouragement. I would highly recommend this to anyone who strives to improve overall health and fitness! "
Apr 10, 2018 by J. T.
"1to1 training with a personal trainer who consistently assesses, modifies, and progressively challenges me; making working out a pleasurable experience while working toward mutually agreed upon goals."
Apr 10, 2018 by J. M.
"I have been at FT Mansfield for the past 2-3 months and find the process very beneficial. Katelyn is my coach and she is very well prepared, friendly and pushes me to get the best out of each workout. The facility is convenient, well equipped and a generally good environment to get that personal workout in during the day. Highly recommend giving FT Mansfield a serious look...."
Mar 13, 2018 by M. F.
"I like the trainers that are in Mansfield. They are really great with us, very personable , they give great workouts for the person they're training. "
Feb 9, 2018 by J. M.
"Very happy with the personal trainer, Katelyn. She is professional, prepared and very pleasant to begin the day with. My progress has been pretty good and I feel I am progressing and feeling the benefits of cardio and flexibility that I desired."
Feb 4, 2018 by J. O.
"Friendly and knowledgeable trainers. Great environment."
Feb 3, 2018 by S. P.
"Customized Training syiting my needs."
Feb 1, 2018 by D. C.
"I look forward to my weekly workouts."