Our Studio Location
PERSONAL TRAINING STUDIO
Fitness TogetherLynnfield
Post Office Square
10A Post Office Square
Lynnfield, MA 01940
p. (781) 780-7591
(781) 780-7591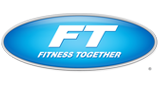 $99 to $199 View Map
HOURS OF OPERATION
Appointments are available
Monday-Thursday 5am to 8pm
Friday-Saturday 6am-2pm.
Now offering Sunday appointments.
Please call ahead for availability.
Fitness Together Lynnfield Personal Trainer Personal Training Videos
START NOW!
Apr 7, 2013
We are your Personal Training Experts in Lynnfield MA. Call Us Today at 781.780.7591 or visit http://fitnesstogether.com/lynnfield
Don't forget to Comment Below and LIKE!
Ever wonder why killing yourself in the weight room, buying the latest greatest diet book, or waking up early to get your morning run in may help you feel like you're getting in better shape - but still falls short? That's because you need the right strength, cardio and nutrition approaches all working together. Our proprietary systems work in harmony, utilizing the most current science for a complete fitness solution.
Fitness Together Lynnfield gives Lynnfield customers the highest quality Gym products and services. We specializes in Personal Training, Workout Plans and Workout Programs. Fitness Together Lynnfield has become Lynnfield MA's Personal Training Industry leader. Our superb customer assistance personnel is looking forward to helping you.
For extra information call us at: 781.780.7591 or Visit: Fitness Together Lynnfield
10 A Post Office Square, Lynnfield MA 01940 United States http://fitnesstogetherlynnfield.com

View more Fitness Together Lynnfield Videos:
https://www.youtube.com/user/FTLynnfield
Like Fitness Together Lynnfiled on Facebook:
http://www.facebook.com/FTLynnfield
Follow Fitness Together Lynnfield on Twitter:
https://twitter.com/FTLynnfield
Circle Fitness Together Lynnfield on Google+:
https://plus.google.com/u/0/108928591523315118755/about
http://youtu.be/KykxHbyZqyE
CLAIRE IMPROVED HER HEALTH & FITNESS WITH PRIVATE TRAINING
After receiving news that she was at-risk for Type-2 Diabetes, Clair began a fitness program with FT and she improved her health and fitness over a five-month period. Claire pushed herself even further by running her first 5k and adopting a healthy lifestyle.
Individual results may vary.