Our Studio Location
PERSONAL TRAINING STUDIO
Fitness TogetherLynnfield
Post Office Square
10A Post Office Square
Lynnfield, MA 01940
p. (781) 780-7591
(781) 780-7591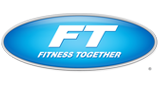 $99 to $199 View Map
HOURS OF OPERATION
Appointments are available
Monday-Thursday 5am to 8pm
Friday-Saturday 6am-2pm.
Now offering Sunday appointments.
Please call ahead for availability.
Fitness Together Lynnfield Personal Trainer Personal Training Videos
Lost 66 lbs in 6 months!!!
Oct 22, 2012
http://www.FitnessTogether.com/Lynnfield
Weight Loss Service Lynnfield MA | (781) 780-7591

Mike Gurdjain: Achievements: Lost 66 lbs in 6 months. Improved health, strength and confidence FT Trainer: Tom Lavoie

Mike had put on a lot of weight in college and really needed to change his lifestyle. In just six months Mike has lost 66 lbs and is wearing the clothes he wants to wear. 'The trainers here make you accountable. They're the best." Mike's trainer, Tom Lavoie is impressed with Mike's commitment. "The results Mike has seen are off the charts. He's really changed his lifestyle by making that commitment to himself and to his program."


For more info about Fitness Together:
Fitness Together Lynnfield
10A Post Office Square
Lynnfield, MA 01940
(781) 780-7591
http://FitnessTogether.com/Lynnfield

Follow us on Social Media:
http://www.facebook.com/FTLynnfield
http://www.twitter.com/FTLynnfield

http://youtu.be/77p-CWDtqxc
Category:
License:
Standard YouTube License
CLAIRE IMPROVED HER HEALTH & FITNESS WITH PRIVATE TRAINING
After receiving news that she was at-risk for Type-2 Diabetes, Clair began a fitness program with FT and she improved her health and fitness over a five-month period. Claire pushed herself even further by running her first 5k and adopting a healthy lifestyle.
Individual results may vary.