Our Studio Location
PERSONAL TRAINING STUDIO
Fitness TogetherLynnfield
Post Office Square
10A Post Office Square
Lynnfield, MA 01940
p. (781) 780-7591
(781) 780-7591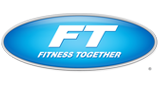 $99 to $199 View Map
HOURS OF OPERATION
Appointments are available
Monday-Thursday 5am to 8pm
Friday-Saturday 6am-2pm.
Now offering Sunday appointments.
Please call ahead for availability.
Personal Trainer Jobs
Please see below for the current employment needs (personal trainers, managers, fitness professionals) at this location.
Fitness Together in Lynnfield is seeking energetic, compassionate and career-minded individuals to work in our personal training studios with our clients. We believe that our exclusive and private environment offers the opportunity to help clients achieve optimal health and fitness.

Qualifications:
•Four-year exercise science degree (or currently studying to receive your four-year exercise science degree). If you do not have a four-year exercise science degree, you must possess two or more of the following preferred certifications: NPTI, NSCA (CSCS or NSCA-CPT), ACE, ACSM, NASM, ISSA. Or related professional or Olympic-level sports experience.
•Minimum of one year of experience as a certified personal trainer or strength and conditioning coach.
•Tireless work ethic (big smiles and 100% energy whenever you are with clients).
•Proven knowledge of anatomy, biomechanics, physiology and nutritional science.
•Good analytical and problem-solving skills.
•Concern for company growth and the team's best interests.
•Excellent verbal skills.
•Energetic, outgoing and professional.

We are looking for true team members willing to work hard, you understand that personal training is a service business and that technically you work for the client and you want the people who pay your bills to be happy. We are looking for people who understand why we expect our staff to go the extra mile to make our clients successful and make each and every session an enjoyable, productive experience.

How to apply: Please send resume by e-mail to dinawhalen@fitnesstogether.com, fax: 781-780-7592 or mail to Fitness Together 10A Post Office Square Lynnfield Ma. 01940