Our Studio Location
PERSONAL TRAINING STUDIO
Fitness TogetherLynnfield
Post Office Square
10A Post Office Square
Lynnfield, MA 01940
p. (781) 780-7591
(781) 780-7591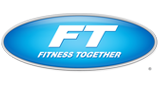 $99 to $199 View Map
HOURS OF OPERATION
Appointments are available
Monday-Thursday 5am to 8pm
Friday-Saturday 6am-2pm.
Now offering Sunday appointments.
Please call ahead for availability.
Client Reviews
Get Inspired, Get Results. *Individual exercise results may vary.
Nov 16, 2018 by A. V.
"Focused one on one attention and knowledge of trainers as well as variety of work outs."
Nov 15, 2018 by M. K.
"My FT Lynnfield Journey I had just retired, three months before turning 67. The last three years of my career involved a lot of traveling and when not traveling, a long commute to and from work. This left little time or energy for exercise. Prior to that job, I had exercised fairly regularly starting in my late 20's, with some interruptions due to job changes, particularly after my mid-fifties. At the point of my retirement, I was not in good shape; not terrible, but overweight by my standards and had pain in shoulders and knees due to arthritis. Now that I was retired, I was anxious to get back in shape. My past experience with exercise was largely at fitness facilities that had group classes, exercise machines, and free weights. My preference was group classes, with some focused on aerobic activity, others on strength training. I had never gone to a personal trainer. In retrospect, personal training was the best thing for me at that time in my life. There are several reasons why. • I was out of shape, and personal training let me start slow with manageable goals and much lower risk of injury than would have been likely had I gone back to group classes. • Lower risk of injury noted in my first point is key. While I had 'good' muscle soreness at times after a challenging workout, I never experienced an injury from any of my sessions. • The trainers at FT always considered physical limitations in my knees and shoulder when putting together my exercise plan. As a result, I gained mobility and strength in those weak areas. • The variation and progression in the sessions was more than I could have hoped for. I always had a great feeling of accomplishment after each session. This point is very important because boredom or feelings of disappointment in your workout are big impediments to sticking with a fitness regimen. • The trainers at FT helped me with workouts I could do at home to supplement my sessions with them. Results: • Lost about 15 pounds and significantly increased tone in my body. I was able to fit into clothes I hadn't worn in several years. I was going to give the clothes away and was surprised and delighted to discover they now fit! • Discontinued one BP drug. • Increased mobility – much easier to stand up from a prone position • Increased strength and confidence Comments on management and staff: • The facility is well managed, clean, and has a variety of equipment. Dina does a great job managing staff and scheduling. • Staff is awesome – knowledgeable, friendly, and professional In closing, I highly recommend FT in Lynnfield. I am confident that your experience will be as positive as mine as long as you are willing to work hard, listen to the trainers, and are prepared to have some fun! "
Nov 8, 2018 by S. T.
" I value the dedication from the owner and staff to the clients. They are a phenomenal group who take the successes of their clients to heart. There are so many ways to reach goals from this program and in particular from Dina and staff...exercise, nutrition, counseling, peer group support. In addition to meeting health and personal achievement goals, they create a friendly and fun atmoshere"
Nov 1, 2018 by J. D.
"This is a great way to get in shape! They will work on your specific needs with extremely knowledgeable professional trainers. "
Oct 30, 2018 by L. M.
"They work! "
Oct 17, 2018 by B. R.
"Personal and professional. I love the feeling of accomplishment and the energy I have during the day after a 6am workout. "
Sep 25, 2018 by J. C.
"Personal training designed just for me. Special attention to any soreness. Kind and caring ways at every session."
Sep 11, 2018 by M. L.
"I like the personal attention while always being challenged to reach my goals. "
Sep 6, 2018 by S. T.
"I like how committed the trainers are to the clients and how tailored the programs are for results"
Sep 2, 2018 by B. F.
"Variety of workouts. Holding you accountable."
Aug 25, 2018 by L. M.
"Great results! "
Aug 19, 2018 by J. D.
"Dina Walen is great. I'm getting results week to week."
Jul 25, 2018 by J. C.
"Personal training one on . Like to know I'm working out correctly."
Jul 15, 2018 by C. B.
"Excellent personal training "
Jul 15, 2018 by S. T.
" These trainers want to see us meet our goals and encourage us constantly to keep our goals. They are good, dedicated trainers who help us to make the difference in health, diet and motivation "
Jun 15, 2018 by L. P.
"Excellent trainers. One on One training is very worthwhile and results are amazing! Thank you."
Jun 6, 2018 by V. G.
"The personal one on one"
May 30, 2018 by C. P.
"One on one training is the best way to get started, stay on track and meet goals."
May 20, 2018 by C. B.
"Love the one to one training Dedicated personal trainers "
May 13, 2018 by H. P.
"I like Jeff the people in the groups. The supportive coaches and how they help you set achieveable goals, make sure you are doing the exercises correctly and work to your potential."