Our Studio Location
PERSONAL TRAINING STUDIO
Fitness TogetherLynnfield
Post Office Square
10A Post Office Square
Lynnfield, MA 01940
p. (781) 780-7591
(781) 780-7591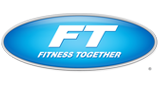 $99 to $199 View Map
HOURS OF OPERATION
Appointments are available
Monday-Thursday 5am to 8pm
Friday-Saturday 6am-2pm.
Now offering Sunday appointments.
Please call ahead for availability.
Client Reviews
Get Inspired, Get Results. *Individual exercise results may vary.
Sep 11, 2018 by M. L.
"I like the personal attention while always being challenged to reach my goals. "
Sep 6, 2018 by S. T.
"I like how committed the trainers are to the clients and how tailored the programs are for results"
Sep 2, 2018 by B. F.
"Variety of workouts. Holding you accountable."
Aug 25, 2018 by L. M.
"Great results! "
Aug 19, 2018 by J. D.
"Dina Walen is great. I'm getting results week to week."
Jul 25, 2018 by J. C.
"Personal training one on . Like to know I'm working out correctly."
Jul 15, 2018 by C. B.
"Excellent personal training "
Jul 15, 2018 by S. T.
" These trainers want to see us meet our goals and encourage us constantly to keep our goals. They are good, dedicated trainers who help us to make the difference in health, diet and motivation "
Jun 15, 2018 by L. P.
"Excellent trainers. One on One training is very worthwhile and results are amazing! Thank you."
Jun 6, 2018 by V. G.
"The personal one on one"
May 30, 2018 by C. P.
"One on one training is the best way to get started, stay on track and meet goals."
May 20, 2018 by C. B.
"Love the one to one training Dedicated personal trainers "
May 13, 2018 by H. P.
"I like Jeff the people in the groups. The supportive coaches and how they help you set achieveable goals, make sure you are doing the exercises correctly and work to your potential."
May 10, 2018 by B. P.
" Very good trainers. Very accommodating. "
May 10, 2018 by C. A.
"Never felt better in my life. "
Apr 11, 2018 by T. A.
"I wanted to update my last review. I rated the services a 4. Dina was so quick to respond to my concerns and she did it in a positive way. She never made me feel defensive. There were some misunderstandings on my part. Dina and Chis have both worked very hard with me. I am struggling with some physical issues which left me a bit frustrated with my progress. I think my frustration played into my initial review. I would advise clients and future clients to speak up with any concerns, Dina would be more than happy to address them. "
Mar 20, 2018 by S. P.
"Trainers Convenience Well managed"
Mar 14, 2018 by N. C.
"I love the intensity of the workouts and that they really target each area effectively. It seems things start firming up and changing very quickly if you are doing thing's correctly. Which the instructors watch every move to make sure you are. They are very dedicated to their role as Personal Trainer's."
Mar 6, 2018 by F. L.
"Personalized workouts in a fun challenging setting!"
Mar 5, 2018 by S. B.
"I like that I am learning the proper techniques for my exercises!"