Ryan Duguay, Personal Training

Years of Experience

Credentials

B.S. and M.S. in Kinesiology, Certified Strength & Conditioning Specialist, TRX Suspension Trainer Certified

I started personal training while I was in Grad School to get a head start on a fitness career. What started out as a job to "gain experience," turned into a career passion. I have had the pleasure of training individuals from all walks of life, with goals ranging from weight loss to sports performance. Regardless of the goal, it is extremely rewarding to be a part of someone's journey to achieve it. Fitness Together provides the culture and support system to enable clients to make strides in their health they may never have experienced before.

in my free time I like to
In my free time, I enjoy spending time with family and friends, consisting of 90s sitcom quotes and debating the ins and outs of Comic Book Superheroes and which Heavy Metal bands reign supreme. I also enjoy keeping active by working out, golfing, hiking, kayaking, and playing softball in the summer.

SCHEDULE YOUR COMPLIMENTARY FIT EVALUATION

Kirby Anderson-Duguay, Manager

Years of Experience

Credentials

I started my fitness career teaching group exercise classes in 2002. I became a certified personal trainer in 2008. The thing I love most about personal training is the relationship you build with clients. I especially love when a client comes in with intentions of losing weight or increasing physical performance and ends up accomplishing so much more. For the beginner fitness population it could be basic life functions such as getting up and down the stairs becoming easier, bending down to tie their shoes is effortless and getting up off of the floor is no longer daunting or humiliating. For the fitness enthusiast perhaps they increase speed times running or strength gains. No matter the population it is so rewarding watching people better their lives and having the privilege of being a part of it.
here's how it works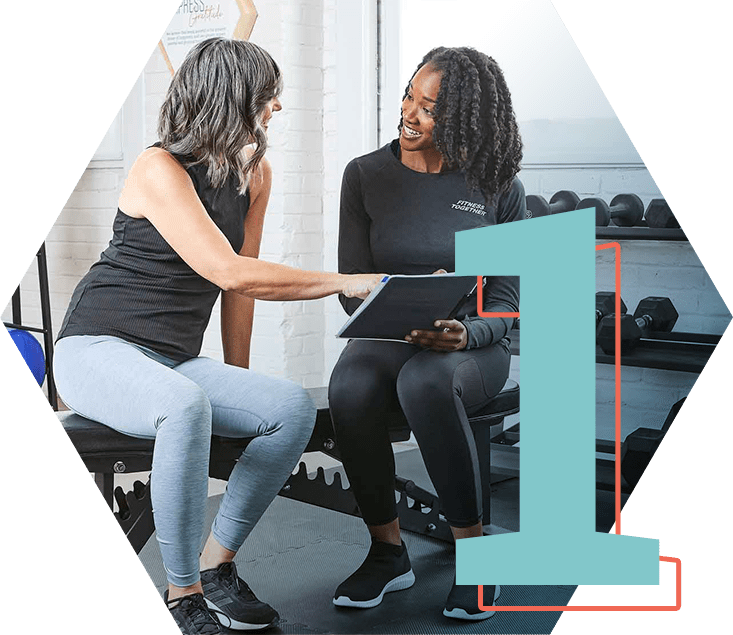 complimentary
signature fit evaluation
A complimentary signature process where we learn about your goals, health history, and take you through a mini workout so we have the information we need to begin building your customized program.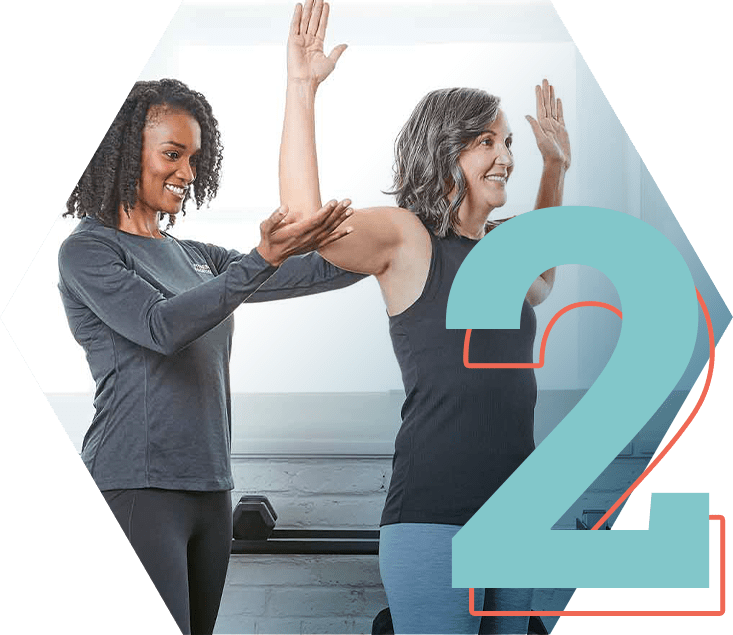 full body assessment
A comprehensive fitness assessment to collect baseline metrics that will help us track your progress.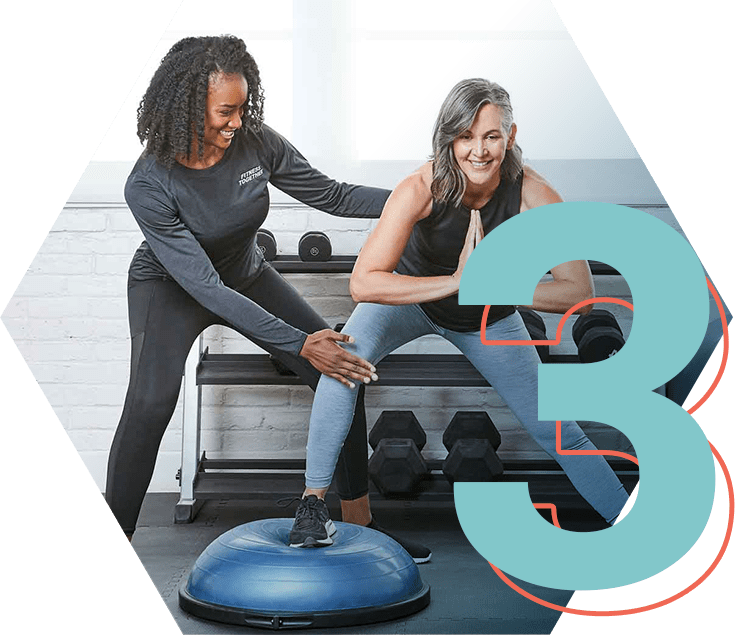 personal training session
Meet your trainer in your private suite (or virtually) for your 1:1 session to begin your completely customized workout program.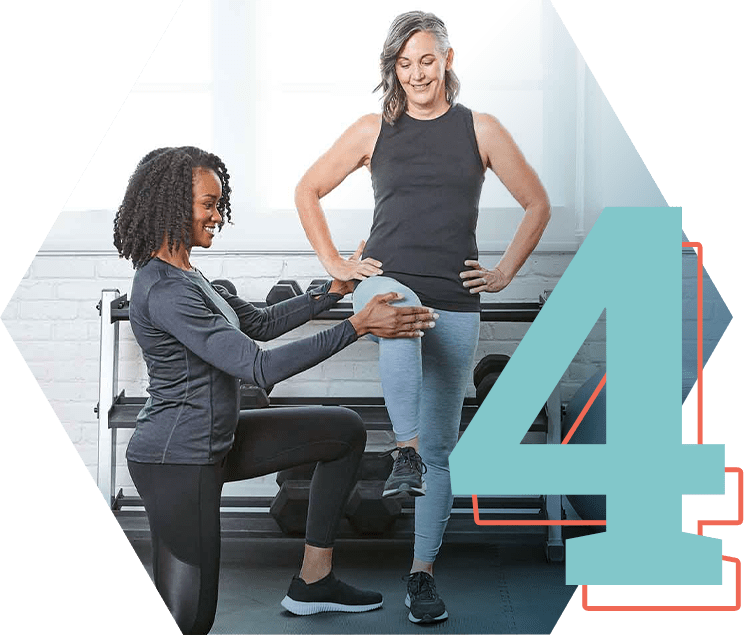 progress checks
A comprehensive assessment every 6 weeks so we can celebrate your progress and set new goals.
WHAT CLIENTS ARE SAYING...
Friendly people who care about helping you achieve your goals. FT helped me prepare to hike the Appalachian Trail at age 65. If you have the will, FT will show you the way.

I started working out after having breast cancer and heading to osteoporosis. My primary goal with FT was to increase bone density. I now have normal bone density.

I have been working out at FT for a couple of years and it has made a dramatic difference in my health. I no longer need hip surgery and I am able to dance and hike again.