Brian Lowe

,

Owner

Years of Experience

Credentials

BS - Exercise Science
MS - Strength and Conditioning
NSCA - CPT
NSCA - CSCS

Brian has been with Fitness Together since June of 2008. He holds a M.S. Degree in Strength and Conditioning and a B.S. Degree in Exercise Science from Bridgewater State. Brian is a Certified Strength and Conditioning Specialist and Certified Personal Trainer through NSCA. At Fitness Together we push you, motivate you and support you to elevate your fitness routine and exceed your personal expectations. You won't believe the level of results you can achieve with Fitness Together, until you experience the power of exceptional personal training for yourself.

Bethany Lowe

,

Fitness Professional

Years of Experience

Credentials

BS - Athletic Training
ACSM - CPT

Bethany has been with Fitness Together since March of 2009. She graduated from the University of New Hampshire with a Degree in Athletic Training. Her experience working not only with a wide range of clients, but hands on with injuries and prevention makes her a great fit for our studio. Bethany is a Certified Personal Trainer through the American College of Sports Medicine as well as a Certified Group Exercise Instructor.

Jesse LaRossa

,

Fitness Professional

Years of Experience

Credentials

Jesse has been with Fitness Together since August of 2013. He is certified as both a Personal Trainer and Corrective Exercise Specialist through ACE. Jesse studied at UMass Dartmouth and tried a few different careers before realizing that training and helping people was his true passion. He is a wealth of knowledge, and always studying and learning new ways to help our clients.

Sarah Tardiff

,

Fitness Professional

Years of Experience

Credentials

BS - Union College
ACE - CPT

Sarah has been with Fitness Together since July of 2018. She is a Certified Personal Trainer through ACE. Sarah graduated from Union College where she was a captain of the Cross Country team. She then spent many years in the hospitality and fine dining field before changing careers to follow her passion of fitness and helping people. Sarah's expertise in customer service and managing clients gives our studio a very warm and welcoming environment, we are lucky to have her with us.
here's how it works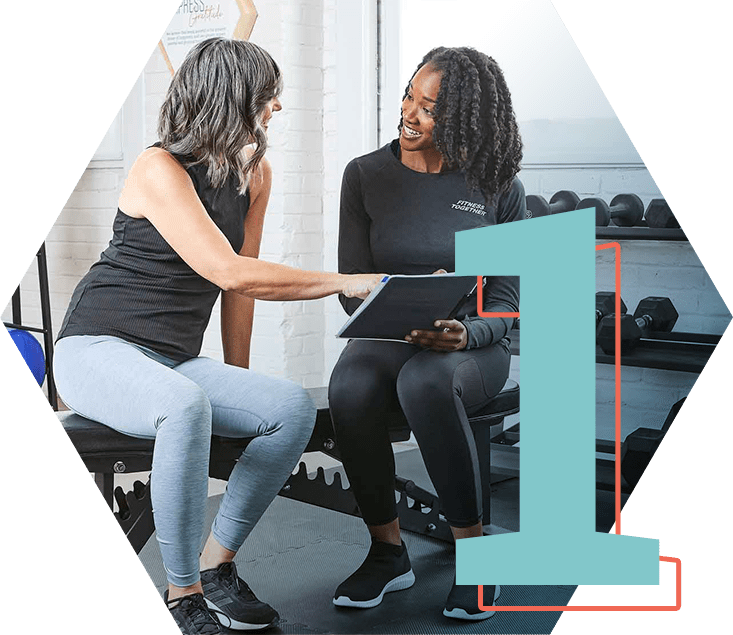 complimentary
signature fit evaluation
A complimentary signature process where we learn about your goals, health history, and take you through a mini workout so we have the information we need to begin building your customized program.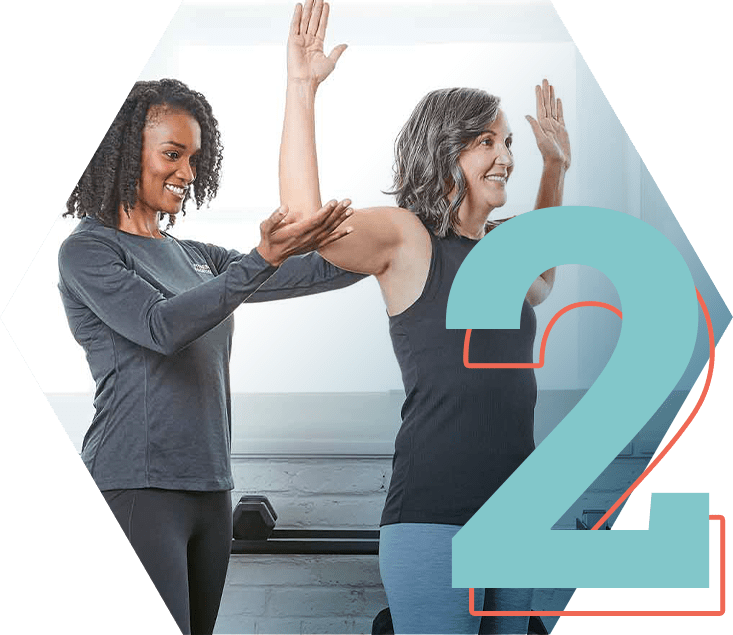 full body assessment
A comprehensive fitness assessment to collect baseline metrics that will help us track your progress.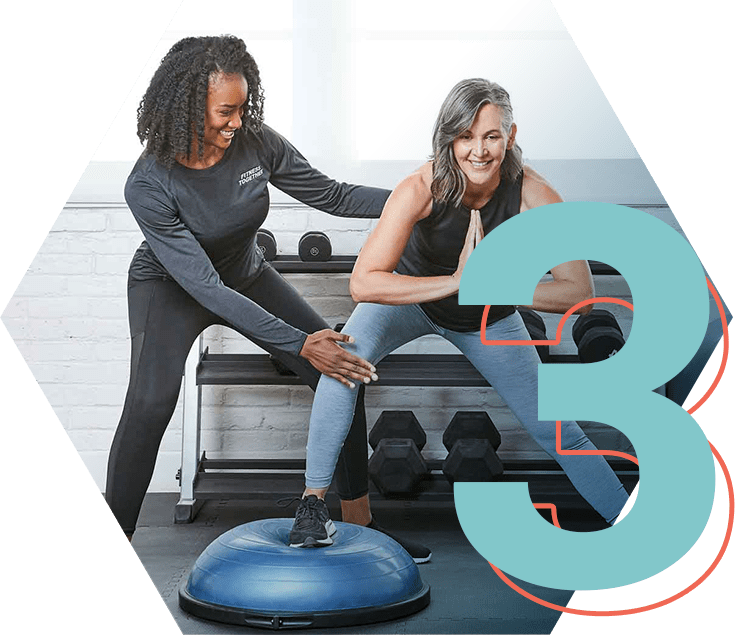 personal training session
Meet your trainer in your private suite (or virtually) for your 1:1 session to begin your completely customized workout program.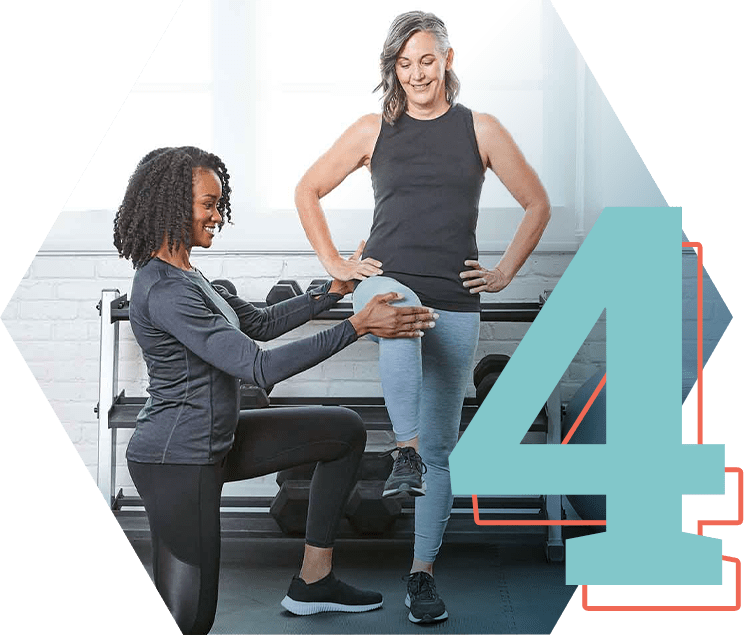 progress checks
A comprehensive assessment every 6 weeks so we can celebrate your progress and set new goals.
WHAT CLIENTS ARE SAYING...
Friendly people who care about helping you achieve your goals. FT helped me prepare to hike the Appalachian Trail at age 65. If you have the will, FT will show you the way.

I have been working out at FT for a couple of years and it has made a dramatic difference in my health. I no longer need hip surgery and I am able to dance and hike again.

I started working out after having breast cancer and heading to osteoporosis. My primary goal with FT was to increase bone density. I now have normal bone density.

The high quality training and nutrition advice at Fitness Together has helped me reach my fitness goals. I've lost 20 pounds and have a BMI of 22.8!