Our Studio Location
PERSONAL TRAINING STUDIO
Fitness TogetherLexington
433 Marrett Rd
Lexington, MA 02421
p. (781) 862-1175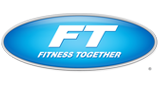 $99 to $199 View Map
HOURS OF OPERATION
Mon - Fri 6:00 AM - 9:00 PM
Sat 7:30 AM - 3:30 PM
Sun Closed

Client Reviews
Get Inspired, Get Results. *Individual exercise results may vary.
Jan 10, 2019 by J. P.
"Very understanding trainers. Each session takes into account every muscle and bone in my body. I feel much, much better, physically and mentally, when I leave the building."
Jan 10, 2019 by K. E.
"Great trainers! Personal plan of nutrition and exercise. GREAT trainers!!!"
Jan 10, 2019 by K. S.
"High quality knowledgeable trainers who are also friendly, fun, and encouraging. Friendly well equipped setting. "
Dec 12, 2018 by L. F.
"I like to meet with my trainor."
Dec 8, 2018 by P. F.
"Personalized exercise plans and knowledgeable trainers."
Dec 7, 2018 by P. P.
"personal attention to details. My trainer is great about trying to focus on what my issues are. 'He is very invested and goes 110%. Pat"
Nov 28, 2018 by E. S.
"You make me work without fear of damaging myself. "
Nov 28, 2018 by B. S.
"Great trainers. Convenient times for training sessions."
Nov 20, 2018 by M. E.
"Clean facility, great trainers, flexible in rescheduling if necessary "
Nov 9, 2018 by J. P.
"It's the high point of my day. Working out with my personal trainers gives me mental and physical energy so I can accomplish the rest of my day in good shape."
Oct 20, 2018 by S. A.
" Convenient location, the personal trainer I work with is wonderful and supportive of my efforts to reach my fitness goals. "
Oct 6, 2018 by M. P.
"Ease of scheduling, clean equipment, great trainers who are attentive and kind. "
Oct 6, 2018 by R. A.
"Fantastic, motivational, excellent"
Sep 28, 2018 by P. P.
"Taylor always is accommodating."
Sep 27, 2018 by S. W.
"Taylor is an exceptional trainer - very motivational, a great client advocate"
Sep 18, 2018 by M. E.
"Individualized routines, friendly, knowledgeable people, and flexible scheduling. "
Sep 8, 2018 by J. P.
"Everyone at Fitness Together is very professional and friendly. The trainers are always very well prepared and in tune with my body. I always feel better, mentally and physically, after my work-out."
Aug 17, 2018 by A. B.
"I've worked with Lynne for about two years, and she has helped me get stronger and more flexible. She is always pleasant, polite, and competent. She is a great trainer Anita Bradley."
Aug 9, 2018 by S. K.
"Highly personalized, extraordinarily friendly service. Moreover, the staff is always willing to accommodate scheduling conflicts. "
Aug 4, 2018 by D. B.
"Good trainers. Privacy. Clean facility. "