Our Studio Location
PERSONAL TRAINING STUDIO
Fitness TogetherLeawood/Overland Park
Deer Creek Shoppes
13370 Metcalf Ave
Overland Park, KS 66213
p. (913) 451-2200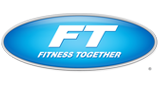 $99 to $199 View Map
HOURS OF OPERATION
Mon - Fri 6:00 AM - 9:00 PM
Sat 6:00 AM - 3:00 PM
Sun Closed

By Appointment Only
Client Reviews
Get Inspired, Get Results. *Individual exercise results may vary.
Oct 14, 2018 by N. K.
"Trainers know what they are doing and keep the sessions moving in the right way."
Sep 20, 2018 by R. K.
"Personalized attention and instruction. Non-competitive atmosphere. Non-judgemental environment. Rick Kramer"
Sep 13, 2018 by D. C.
"Jenny tailors my workouts to compensate for my physical limitations. I get very good workouts with her without getting injured"
Aug 14, 2018 by N. K.
"The trainers are excellent in every category!"
Aug 8, 2018 by K. E. a. R. P.
"The trainers are awesome, one on one plan just for you and I am so much stronger and healthy. "
Jul 25, 2018 by B. S.
"Exprence trainer and friendly "
Jul 14, 2018 by J. C.
"Quick easy and personal."
Jul 7, 2018 by D. C.
"Jenny does a fantastic job tailoring my workouts just for me. Her adaptations are right on target to keep me from getting injured. Even with the restrictions I have, she provides a lot of variations to my workouts to keep them interesting. "
Jun 17, 2018 by D. M. &. P. C.
"The trainers make working out enjoyable. "
Jun 14, 2018 by N. K.
"Group sessions that have good exercises with good descriptions of the body part being worked."
Jun 14, 2018 by D. K.
"My workout is tailored to my needs and ability. Jenny always knows I can do more than I think I can, and she's right. I thank her for her help in making me stronger!"
Jun 8, 2018 by K. E. a. R. P.
"Great trainers, personalized to individual needs, very knowledgeable with any special Needs like a new knee. Results are amazing I am stronger at 60 than I was at 50. "
May 22, 2018 by J. S.
"Personalized workouts, friendly trainers, and results! "
May 3, 2018 by J. C.
"Friendly - quick and easy to get in and out"
Apr 22, 2018 by C. K.
"The professionalism of the staff. The individual exercises depending on the specific needs of the client. The variety of exercises."
Apr 16, 2018 by K. E. a. R. P.
"The personal program and one on one training. I had a knee replacement a year ago and it has given me back strength, energy and balance. I've lost weight and inches. I just wish I had done it decades sooner. A month ago, I increased to 3 days a week and really made a big difference. The trainers are great. Highly recommend for everyone , my son and husband joined after seeing my results. "
Apr 13, 2018 by N. K.
"The atmosphere, the staff, the equipment, the location, fellow clients."
Feb 20, 2018 by N. K.
"I so look forward to my awesome time of exercising at Fitness Together. Super great place with awesome, understanding trainers and fellow clients."
Feb 20, 2018 by B. M.
"It is helpful to me having a set workout schedule. I love being able to plan my day or week and vary my workouts as needed. Knowing someone is expecting me at a certain time keeps me accountable too. There is variety in the workouts and that is important too."
Feb 14, 2018 by D. M. &. P. C.
"Very accommodating and fun!"