Our Studio Location
PERSONAL TRAINING STUDIO
Fitness TogetherJohns Creek
Addison Place Shops
11705 Jones Bridge Rd
Suite C104
Johns Creek, GA 30005
p. (678) 867-0101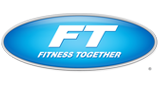 $99 to $199 View Map
HOURS OF OPERATION
Mon - Fri 6:00 AM - 9:30 PM
Sat 6:00 AM - 3:00 PM
Sun Closed

Client Reviews
Get Inspired, Get Results. *Individual exercise results may vary.
Aug 29, 2018 by C. F.
"Fitness together works! The staff is awesome and no judgment! I have failed at so many other exercise programs and going strong here for months! Russ, the owner, truly cares about your fitness goals and trainers are positive and supportive (Thomas is my personal favorite). I do not write reviews but this program really works and highly recommend!! Cathy Fitzgibbon Johns Creek Ga"
Aug 16, 2018 by C. R.
"Everything! You motivate people and encourage us to be our best self! The trainers work so well with everyone and push us to do more bc they know we can. Not intimidating at all - always encouragement!!! So happy to be a part of this!"
Aug 10, 2018 by E. Z.
"Trainers are very thoughtful to clients! Very good at making a workout menu every time. Never grow tired during the pack! "
Aug 10, 2018 by A. T.
"Atmosphere is fun, professional, personal. All staff is knowledgeable and dedicated to my personal success and offer lots of options for times levels of fitness and nutrition. "
Jul 19, 2018 by T. T.
"I love the small group workout format!! It offers personal attention with the added bonus of a fun group support system! Hands down my favorite workout program Ever!! I also love how happy everyone is there:)"
Jul 11, 2018 by M. S.
"Trainers, encouragement, results"
Jun 28, 2018 by D. D.
"I have been an FT client for years. The personal attention is what keeps me coming back. Mt trainer has become a friend and that friendship makes working out more fun than work."
Jun 27, 2018 by E. D.
"Friendly and knowledgeable staff. Clean studio. "
Jun 20, 2018 by D. N.
"Great coaches, clean facilities, professional environment."
May 31, 2018 by T. S.
"Great trainers working with small groups to get results! Love the entire experience! If you follow the plan they put in place for you, it works! "
May 29, 2018 by T. M.
"Very knowledgeable snd professional staff! They are always prepared, supportive, motivating and pleasant. The workouts have been challenging but not discouraging or defeating...and I'm enjoying getting back into exercise and getting fit again!"
May 24, 2018 by A. Z.
"Great group of trainers; knowledgeable, professional and fun. Small class environment is motivating and feels safe "
May 23, 2018 by H. A.
"The environment, the trainers, the small pack idea is just great "
May 21, 2018 by J. M.
"Engaging coaching mixed with fun and doable routines that still challenge you, regardless of your fitness level!"
May 21, 2018 by G. F.
"I am very satisfied with my 7 am pack class . Demetris has been outstanding in helping me to reach my goals. He knows when to push me and when to hold back. I am a lot stronger and more fit than I was 16 months ago. I've also dropped two sizes in my clothing. I am ready for the summer! Thanks D !!😀😀"
May 20, 2018 by S. P.
"Awesome training and one on one attention even in a group."
May 20, 2018 by M. F.
"I did the 6 week challenge and I am thrilled with the results! The trainers keep the classes fun and motivating which made me want to come back every week. The challenge inspired me to eat healthier and work out more on my own. It was a great kick start into the summer and definitelt worth every penny. "
May 12, 2018 by C. L.
"The classes are small , fun and fast paced. Time goes by quickly! "
Apr 19, 2018 by B. W.
"Small group workouts and the opportunity for one on one training "
Apr 13, 2018 by A. C.
"Very personable. They adjust to your level. Love the group classes. "