Our Studio Location
PERSONAL TRAINING STUDIO
Fitness TogetherJohns Creek
Addison Place Shops
11705 Jones Bridge Rd
Suite C104
Johns Creek, GA 30005
p. (678) 867-0101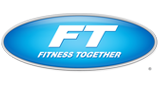 $99 to $199 View Map
HOURS OF OPERATION
Mon - Fri 6:00 AM - 9:30 PM
Sat 6:00 AM - 3:00 PM
Sun Closed

Client Reviews
Get Inspired, Get Results. *Individual exercise results may vary.
Jan 17, 2019 by D. S.
"Caring and experienced staff, the atmosphere, and the 1:1 training sessions."
Dec 22, 2018 by A. T.
"Intimate facility offering a uality workouts; experienced, friendly staff, dedicated to individual fitness and nutrition. "
Dec 19, 2018 by L. T.
"The staff at FT all work together to provide a positive atmosphere and genuine support to help you reach your fitness goals."
Dec 5, 2018 by B. D.
"Thomas does a great job in keeping you engaged during a workout!"
Nov 18, 2018 by G. S.
"I didn't enjoy exercising previously at all, but for one year they made me love the gym and enjoying it so much that I cannot imagine not going even for a day! They're just wonderful! In their Semi private training the program is targeted towards your personal needs and requests!"
Nov 14, 2018 by J. H.
"The encouragement and support my trainer provides. I have been working with Andrew since March 2018. He understood my goals and objectives from the beginning. Now 20 lbs. lighter and the fact I am two waist sizes smaller makes me realize this is an investment I should have made a long time ago. It has not been easy but the support, encouragement and program developed for my individual needs is paying off. My AIC (blood sugar) level has dropped 3 points in the right direction. I sleep better, have a much better mental outlook and believe I've added some additional years of life due to the commitment I've made. Much thanks to Andrew and others I have worked with at the Johns Creek location. "
Nov 8, 2018 by K. L.
"I love the one-on-one training at FT. It's great to have someone focused on making sure I am doing the moves right and they are coming up with a plan that aligns with my goals. The trainers are engaging and and it makes working out not only beneficial for my body but fun too. "
Oct 23, 2018 by C. F.
"Fitness together has made me enjoy working out for the first time in my life! The classes are trainer friendly and make working out fun! I have wasted so much money on gyms and private training and only wish I found them sooner. No matter your age or fitness level this is the place for you!! Cathy Fitzgibbon Age 45"
Oct 11, 2018 by A. T.
"Great people, great workouts. Small, intimate, personal attention with varied exercise regemines that keeps up the motivation. Highly recommended! "
Oct 10, 2018 by O. G.
"Great trainers!"
Oct 10, 2018 by S. B.
"Professional and Fun!!"
Sep 30, 2018 by S. V.
"It is great!"
Sep 30, 2018 by A. S.
"I have to bring my 1yr old daughter with me and they are very accommodating of that. They change up my workouts as needed. Like if my daughter needs me to hold her they have me workout my legs instead. "
Aug 29, 2018 by C. F.
"Fitness together works! The staff is awesome and no judgment! I have failed at so many other exercise programs and going strong here for months! Russ, the owner, truly cares about your fitness goals and trainers are positive and supportive (Thomas is my personal favorite). I do not write reviews but this program really works and highly recommend!! Cathy Fitzgibbon Johns Creek Ga"
Aug 16, 2018 by C. R.
"Everything! You motivate people and encourage us to be our best self! The trainers work so well with everyone and push us to do more bc they know we can. Not intimidating at all - always encouragement!!! So happy to be a part of this!"
Aug 10, 2018 by E. Z.
"Trainers are very thoughtful to clients! Very good at making a workout menu every time. Never grow tired during the pack! "
Aug 10, 2018 by A. T.
"Atmosphere is fun, professional, personal. All staff is knowledgeable and dedicated to my personal success and offer lots of options for times levels of fitness and nutrition. "
Jul 19, 2018 by T. T.
"I love the small group workout format!! It offers personal attention with the added bonus of a fun group support system! Hands down my favorite workout program Ever!! I also love how happy everyone is there:)"
Jul 11, 2018 by M. S.
"Trainers, encouragement, results"
Jun 28, 2018 by D. D.
"I have been an FT client for years. The personal attention is what keeps me coming back. Mt trainer has become a friend and that friendship makes working out more fun than work."