Chris Grote

,

Personal Trainer/Fitness Coach

Years of Experience

Credentials

CSCS, ACSM, ACE, AFFA Certified
Specialist in Exercise Science,  Functional Training, Sport Specific Training, Olympic Lift Training, TRX Training, Kettle Bell Training, Pre & Post Rehab Training, Pre and Post natal Training, Range of Motion & Flexibility Training

Chris is a graduate of CW Post Long Island University with a degree in Physical Education and Exercise Science. He look's to always have a warm, friendly and fun environment for his client's. Chris, know's that "Exercise Training" is based in "Exercise Science". He believes blending a client's goals with their specific need's is paramount in creating a program that will work for them. Once, a client's specific need's are addressed. Chris, look's to train the body as one kinetic unit. Modalities of training will always vary to some degree during each workout based on a client's goal's and past performance.

Diane Kotz

,

Personal Trainer/Fitness Coach

Years of Experience

Credentials

NASM Certified
Specialist in Exercise Therapy
Specialist n Fitness Nutrition

While working and traveling over twenty years in the beauty business for Lancome and her building own artistry company, she decided to get her personal training certification because people would come to her for fitness and nutrition advice. "Exercise has always been my passion and a huge part of my life. I have been running, lifting, coaching volleyball and surfing since my late teens. I've always believed our bodies are one of the few things in life we can control, so we should take the best care of them. I truly believe exercise is a catalyst to a healthy, happier mind and lifestyle and hope that I can be a part of that change in every person I train. My goal as a fitness trainer is to have people leaving their workout feeling better and more empowered than when they came in. I'm thrilled to be here at Fitness Together."
here's how it works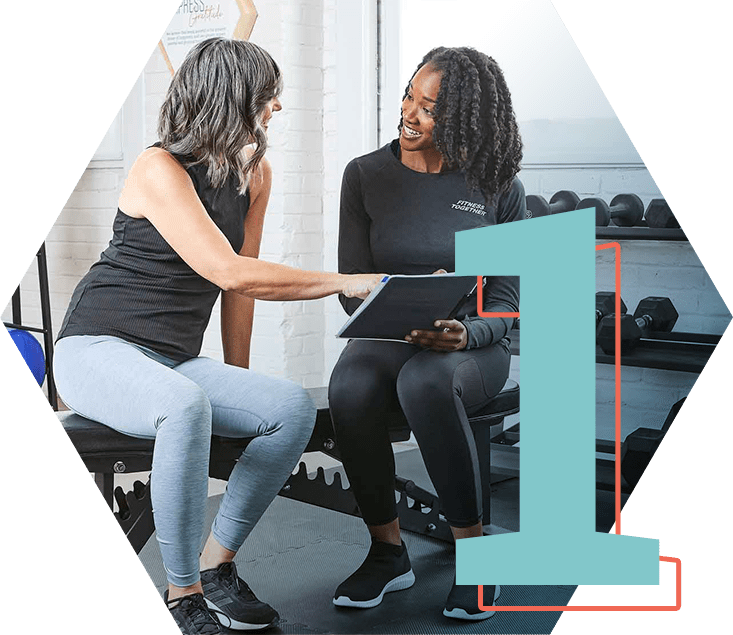 complimentary
signature fit evaluation
A complimentary signature process where we learn about your goals, health history, and take you through a mini workout so we have the information we need to begin building your customized program.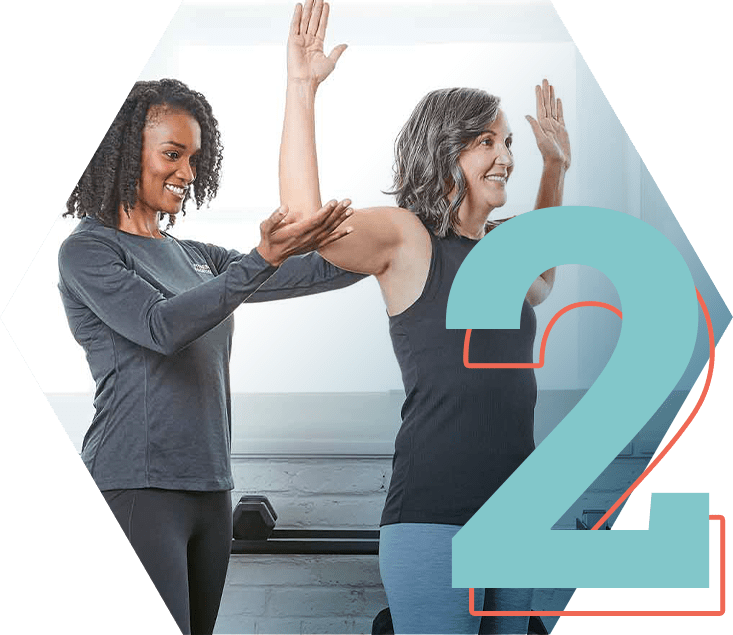 full body assessment
A comprehensive fitness assessment to collect baseline metrics that will help us track your progress.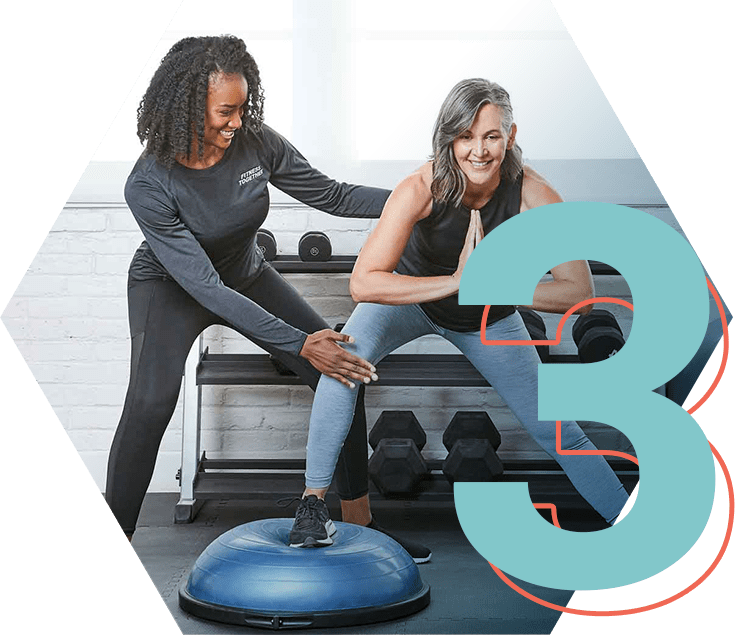 personal training session
Meet your trainer in your private suite (or virtually) for your 1:1 session to begin your completely customized workout program.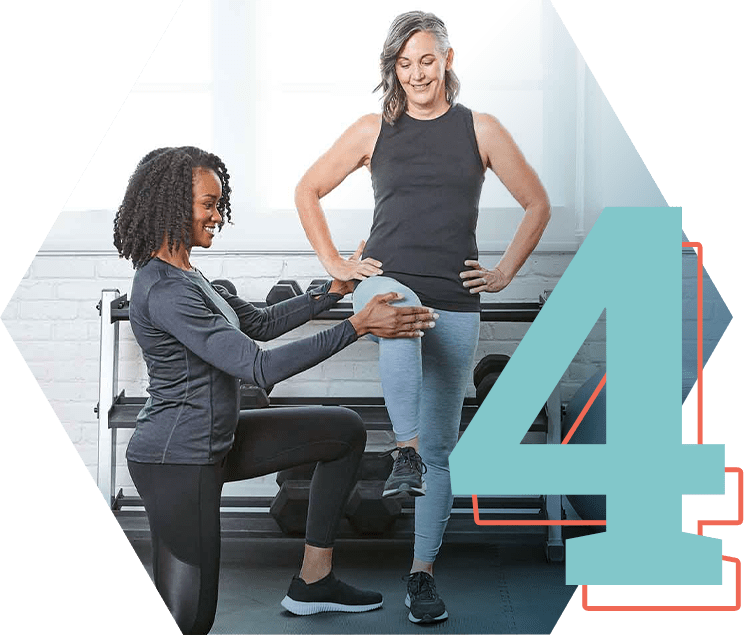 progress checks
A comprehensive assessment every 6 weeks so we can celebrate your progress and set new goals.
WHAT CLIENTS ARE SAYING...
I have been working out at FT for a couple of years and it has made a dramatic difference in my health. I no longer need hip surgery and I am able to dance and hike again.

The high quality training and nutrition advice at Fitness Together has helped me reach my fitness goals. I've lost 20 pounds and have a BMI of 22.8!

Friendly people who care about helping you achieve your goals. FT helped me prepare to hike the Appalachian Trail at age 65. If you have the will, FT will show you the way.

I started working out after having breast cancer and heading to osteoporosis. My primary goal with FT was to increase bone density. I now have normal bone density.