Take a Breath
Feb 15, 2013
Tired of feeling stressed out? Try devoting a little time each day to some breathing exercises. Carving out just a few minutes of each day for breathing exercises can make a big impact on the way your body copes with stress.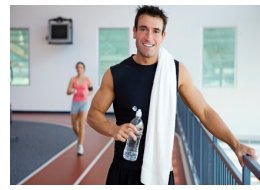 Focused, measured breathing helps alleviate stress by settling an over-stimulated mind. The physical effects of long-term stress include fatigue, weight gain, and increased susceptibility to disease. Fortunately, breathing exercises quickly and easily reduce accrued stress, lowering your risk of related illnesses like hypertension, heart disease, and depression.
Breathing exercises can also be used as a quick cool-down in a high-stress environment. A few deep breaths will help keep you calm when it counts, and maintain your focus.