Our Studio Location
PERSONAL TRAINING STUDIO
Fitness TogetherEdgewater
5700 W 25th Ave Suite 200A
Edgewater, CO 80214
p. (720) 855-6600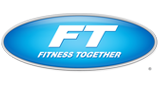 $99 to $199 View Map
HOURS OF OPERATION
M-F: 5:15am - 9:00pm
Sat: 9:00am - 2:00pm
Sun: Closed
Personal Trainers Edgewater, CO
Get to know our friendly Fitness Together Personal Trainers at our Edgewater, CO fitness studio.

David Diaz
Owner / President / Trainer
He has been involved in changing lives since he started coaching in his teens, after college he taught inner-city students at MLK Middle School and Denver North High School. At NHS he was the head baseball coach and in his tenure his teams had 4 winning seasons, qualified for post season 3 times, and produced 6 college athletes/two professional athletes. David brought his success to FT over 7 years ago and quickly began helping folks reach their fitness goals. He's helped clients chisel down to 5% body fat. He's trained clients for marathons/triathlons and he has helped 3 different clients lose 100 pounds. He has also worked with MS clients, post heart transplant recipients, MS patients along with numerous clients with back, knee and joint issues. David uses an educated, nurturing, funny yet stern approach with all his clients.
His accomplishments include running multiple consecutive 5:00 minute miles, hitting 90+ mph fast balls, earning numerous college athletic scholarships and bench pressing 300 lbs. He has competed in full distant Ironman triathlons and ran in numerous marathons including The Boston Marathon 2012. His marathon PR is 2:58:38.
He has received certifications from ISSA, FFLFC and Bigger, Faster Stronger.
Anthony Nakamura
Evening Manager / Trainer
A Denver native, Anthony has been with FT- Denver for almost 5 years now. He grew up fairly overweight and very unhealthy. In 2002 he began to train in martial arts, which completely changed his life. Since then he has lost 35 lbs., earned a black belt in Tae Kwon Do, won numerous state karate competitions and was invited to China to train under Jet Li and Jackie Chan's martial arts coach. He is currently training in Chinese Kung-Fu and Wushu under Shifu(teacher) Jerry Silva at National Martial Arts Academy and is a member of their stunt performance team.

He also will begin competing nationally in Wushu/Kung-fu in March of 2008, and may return to Beijing this summer to take part in a pre-Olympic demonstration of Chinese wushu.

Anthony loves the atmosphere that FT- Denver provides because it gives him the ability to focus on each client individually. In his four years here he has helped people of all sizes and ages move toward and reach their fitness goals. Anthony thrives off the opportunity to change his clients' lives just as he changed his own. He has been with FT Denver since 2005 and loves having the creative freedom to keep his clients motivated and exited about exercise.
Alex
Personal Trainer
Alex was drawn into the gym at a very young age. she would have never of guessed it would change her life forever. She was overweight most of her childhood and In her young teens her weight was at an all time high. All the fad, crash diets were taking a toll on her body. At age 17, she went to compete in MISS COLORADO in year 2001. During her nights in the gym Alex came to realize she was not just looking better but started experiencing she had found her new outlet. At that time the gym began to bring her tranquility. This experience was a transformation for her. for the first time in a long time she began to find passion, love and acceptance. After a couple years in the gym, many people began to approach her with health question and were asking for fitness advice. It was almost as if she had found her calling. Just at 18 years old Alex began her fitness training journey when she received a certification in Health, Physical Education & Exercise Science from National Academy of Sports and Medicine and hasn't stopped changing lives since. One of her first clients was her twin brother Jonathon. Together they began to see a big difference in his weight. All together her brother Jonathon ended up losing 100 lbs and still today she trains him in kickboxing and has helped him with advice and guidance when he needs it.
Today Alex also continues education in the art of kickboxing and Muay Thai. Alex has experience working with a wide variety of populations through many different fitness domains including weight loss, strength and conditioning, injury prevention, wellness coaching, endurance training, and general fitness. Alex has been involved in many team sports throughout her life including golf, gymnastics, volleyball, and basketball. She enjoys hiking, kickboxing, meditating, circuit training workouts, and dancing . Alex is one of the most passionate people you'll ever meet when it comes to fitness and helping people.
Molly
Personal Trainer
Molly spent most of her life in the pool and swim team taught her to be self-motivated and push boundaries when it came to endurance. When she got to Kansas State University and her time as a swimmer was done, she quickly realized that she needed to find a way to keep exercise in her life. Four years ago, she picked up a weight and hasn't looked back since. Whether it's lifting heavy training for a triathlon or testing out a new nutrition plan, Molly is passionate about everything involved with health and fitness.
Molly wakes up bright and early every morning and can't get through a day without a great workout and lots of coffee. When she's not working out, she loves to hang out with friends, watch New Girl, head out to a baseball game or explore Colorado. Molly is very excited to be a part of the Fitness Together team.
Nicole
PERSONAL TRAINER
Nicole is a Southern California native who has lived in Colorado for three years. Prior to moving here she went to college in Arizona at Arizona State University where she received a BS in Human Nutrition with a pre-medicine core. She played sports in high school and had always been an avid runner, participating in over a handful of half marathons, and many 5 and 10 K's in her early twenties.
During her time at ASU, she began to enjoy strength training and found she wanted to learn more about exercise physiology and its relationship to nutrition. She spent time with the Sports Dietitian at ASU who worked closely with the football team to learn how nutrition affects athletic performance. This led to a desire to become a personal trainer, and so she became certified through NCCPT. From there, she worked as a coach facilitating strength and rehab exercises with patients in physical therapy. She also obtained a group fitness certification through SICFIT, a Scottsdale, AZ-based facility.
Most recently, she helped patients lose 10-80 pounds as a personal trainer and nutritionist in medical weight loss supervised by a physician.
Nicole is currently in grad school studying Clinical Nutrition to better inform clients on the very integral role nutrition plays. She is very interested in the way nutritional status affects weight loss, muscle gain, athletic performance, as well as general wellness.
Marissa
Personal Trainer
Marissa is a Florida native with a passion for ecology. American-born and Peruvian-raised, she believes she's got the best of both worlds. She didn't always enjoy exercise, but her mother pushed her every day to keep moving. Days spent in aerobics rooms eventually pulled her out of her comfort zone. Marissa eventually found her favorite kind of exercise - playtime! Exercise stopped being a chore and suddenly became a game. Tae Kwon Do became fun, and she earned her first dan black belt at 17. Soon after she found belly dancing. These two hobbies became her obsession. These disciplines taught her service to her community and balance.
On regular service trips in Peru, Marissa's family has built a strong community in the mountainous regions. They work with a non-profit teaching skills and independence to the members, something she has translated into her fitness philosophy. Marissa has worked with children with special needs, active and inactive senior populations, and even senior pets. The one thing missing was for Marissa her environment. So, she came to the mountains to surround herself with wildlife and the people that love it.