Our Studio Location
PERSONAL TRAINING STUDIO
Fitness TogetherEdgewater
5700 W 25th Ave Suite 200A
Edgewater, CO 80214
p. (720) 855-6600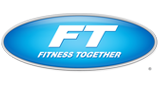 $99 to $199 View Map
HOURS OF OPERATION
M-F: 5:15am - 9:00pm
Sat: 9:00am - 2:00pm
Sun: Closed
Client Reviews
Get Inspired, Get Results. *Individual exercise results may vary.
Sep 12, 2018 by M. R.
"Friendly -family like atmosphere! "
Sep 1, 2018 by K. C.
"Excellent workout every single time. I'm struggling with a lot of issues in my life right now. My workouts are a success that I get to celebrate three times a week. The FT team is supportive and nonjudgemental, and I appreciate the love. They want me to win and that means a lot to me!"
Aug 1, 2018 by H. H.
"The personalized service and excellent trainers."
Jun 23, 2018 by K. C.
"I love the accountability of working with a trainer. I allowed myself to get really out of shape. When I came into Fitness Together, I was struggling to regain my health on my own. My trainer orchestrates an interesting combination of intervals that kick my butt without making me feel like I'm dying. If there's a combo I dislike, for example seated crunches, she gives me an alternative like standing core work. The trainers are positive and encouraging. I really like that it does not have a boot camp feel, they all seem really happy and invested in helping their clients to achieve their goals. "
May 18, 2018 by C. B.
"Very directed to your needs and how your body feels that day. "
May 9, 2018 by M. M.
"I would never work this hard on my own. Anthony knows how hard to push - I love it (especially when I'm done 😜). When I'm done, I walk out feeling like I could leap a few tall buildings and move a mountain or two!"
May 9, 2018 by M. R.
"FT is local and friendly! Been their client for many years now and don't ever consider going anywhere else!"
Apr 26, 2018 by C. M.
"David and his crew of fantastic trainers are really attentive to your specific needs and goals. They are super friendly and encouraging and know when you need to be pushed, but always watch and listen to make sure you don't over-do it. For folks like me who tend to burn themselves out and hit that wall, their approach is ideal. If you have been searching for a fitness program that you can stick with and see results, while having a good time, Fitness Together Edgewater is your place. "
Mar 24, 2018 by C. B.
"I do strength training and flexibility twice a week. I enjoy the 1 on 1 workouts with Anthony. Great atmosphere to start your day. "
Mar 11, 2018 by M. R.
"Fitness Together in Edgewater is the best place to get fit! The trainers are encouraging and are there to help achieve goals! "
Mar 11, 2018 by D. B.
"Very personalized"
Mar 10, 2018 by H. H.
"The personalization of the workout. "
Jan 10, 2018 by C. B.
"I like the individual attention you get and the friendships "
Dec 28, 2017 by D. B.
"Marissa"
Oct 18, 2017 by J. R.
"I like the personalized workout, and friendliness and professionalism of the staff."
Oct 18, 2017 by M. R.
"Great atmosphere for working out! I've been a client for many years now! "
Oct 10, 2017 by H. H.
"The personalized service and encouraging trainers. They challenge you and build up you mind and body."
Sep 11, 2017 by L. B.
"The trainers ability to customize the workout based on your needs at the time. Also, a good feeling of comradeship between all involved. "
Aug 31, 2017 by C. B.
"Personalized"
May 17, 2017 by C. B.
"Tailored to what I need"