Our Studio Location
PERSONAL TRAINING STUDIO
Fitness TogetherEast Cobb
Crossing Center
1000 Johnson Ferry Rd
Building 400, Suite 412
Marietta, GA 30068
p. (770) 321-1347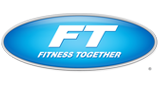 $99 to $199 View Map
HOURS OF OPERATION
BY APPOINTMENT ONLY
Featured Download
Client Reviews
Get Inspired, Get Results. *Individual exercise results may vary.
Dec 11, 2018 by J. H.
"I feel so much better since starting my fitness program at Fitness Together. I get the personal attention I need. I have made great progress toward my goals of losing weight, gaining strength and stamina, and overall improving my health. I don't get lost in large classes, but get the individual instruction and practice I need. Everyone is friendly and caring. I am so happy I began my program. I am happy to share my story ."
Dec 5, 2018 by L. C.
"Personal attention. You train to our level and don't make us feel bad if we can't do the exercises! Plus you're just fun and motivating (most of the time!) "
Nov 28, 2018 by K. D.
"Personalized training, clean facility, friendly and positive staff who will push you to do your best for your health and well being. They truly care!"
Nov 28, 2018 by J. B.
"the trainers!"
Nov 28, 2018 by D. H.
"Excellent, patient, dedicated trainers!"
Nov 28, 2018 by M. M.
"The trainers are professional, cares about their clients results and always encouraging you to go that next level. The individual training rooms you will not find anywhere else that I know of around this area which is great."
Nov 21, 2018 by A. B.
"Great team"
Nov 18, 2018 by T. B.
"Feels like a community, expert coaches, lots of variety in training sessions, well run (scheduling, on time, neat/clean work out spaces)."
Nov 9, 2018 by K. V.
"Everything!!!!"
Nov 6, 2018 by K. B.
"They push me to be my best!"
Nov 1, 2018 by D. A.
"Very knowledgeable trainers!"
Nov 1, 2018 by D. W.
"I love the fact that I have individual attention and that the program focus on sustainable fitness rather than a "bootcamp approach". I also like that there are checkpoints to measure progress. "
Oct 31, 2018 by M. G.
"Very personal training with great coaches."
Oct 26, 2018 by J. M.
"Friendly, professional and very knowledgeable."
Oct 24, 2018 by B. S.
"It keeps me accountable and everyone there truly cares about your success and health"
Oct 14, 2018 by M. A.
"I like the trainers and how they make the program relevant to me"
Oct 5, 2018 by F. M.
"Trainers very good! Comfortable atmosphere "
Oct 5, 2018 by L. B.
"Personalized program that is periodically changed. Periodic updates on progresd"
Sep 20, 2018 by M. M.
"The personal one and one training. Also the trainers are so encouraging and I think they are the best trainers around. The facilities is extremely clean."
Sep 20, 2018 by C. G.
"The team at FT East Cobb provides a great program to help you reach your goals. They design the program around your needs and provide the support needed to get results. "