Our Studio Location
PERSONAL TRAINING STUDIO
Fitness TogetherEast Cobb
Crossing Center
1000 Johnson Ferry Rd
Building 400, Suite 412
Marietta, GA 30068
p. (770) 321-1347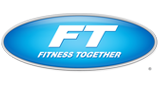 $99 to $199 View Map
HOURS OF OPERATION
BY APPOINTMENT ONLY
Featured Download
Client Reviews
Get Inspired, Get Results. *Individual exercise results may vary.
Oct 14, 2018 by M. A.
"I like the trainers and how they make the program relevant to me"
Oct 5, 2018 by F. M.
"Trainers very good! Comfortable atmosphere "
Oct 5, 2018 by L. B.
"Personalized program that is periodically changed. Periodic updates on progresd"
Sep 20, 2018 by M. M.
"The personal one and one training. Also the trainers are so encouraging and I think they are the best trainers around. The facilities is extremely clean."
Sep 20, 2018 by C. G.
"The team at FT East Cobb provides a great program to help you reach your goals. They design the program around your needs and provide the support needed to get results. "
Sep 18, 2018 by H. R.
"Good facility, friendly atmosphere, qualified trainers. "
Sep 14, 2018 by D. T.
"Every instructor watches my form and "listens" to what my body needs as I work out. They are quick to adjust the assigned schedule, as needed. They work me hard, but can see when I may need to use less or more weight, or another type bar, etc. I definitely have seen a difference in my body over the past four weeks. "
Sep 5, 2018 by K. B.
"Very friendly staff that pushes me to be my best."
Aug 31, 2018 by B. S.
"Personalized, skilled, result oriented, motivating, and friendly! Bonnie Silverman - Silver Line Specialties"
Aug 30, 2018 by M. G.
"I love the family feel of Fitness Together East Cobb. All the coaches are very friendly and helpful without being pushy in helping you reach you fitness goals."
Aug 28, 2018 by N. P.
"Professional, energetic, knowledgeable, caring, consistent, and innovative. "
Aug 22, 2018 by M. B.
"I like the one on one approach and working with different trainers. It is a very friendly atmosphere."
Aug 22, 2018 by J. G.
"I've been so impressed with your trainers. They have really targeted my problem areas and will adjust the program to meet my needs. I have multiple sclerosis and balance issues. They always make sure I have something nearby to grab onto and they're right beside me for support. I've found their program to be far better than any physical therapy I've ever had. They're also the nicest group of professionals who never make me feel inadequate even with my physical limitations. I've regained so much strength through their program. "
Aug 17, 2018 by T. B.
"Experienced, professional and creative personal trainers. Never boring, able to make adjustments as needed based on my abilities and current physical condition. "
Aug 14, 2018 by G. S.
"Trainers are amazing, so professional and each one gives a wonderful, challenging workout. One on one is the way to go!"
Aug 11, 2018 by T. H.
"The personalized programs/small Pack classes "
Aug 11, 2018 by J. H.
"This is the perfect place for me.They have individual coaching including nutrition. The staff is very encouraging. They listen and change things as needed fo success. I feel so much better and I know I will continue to improve."
Jul 31, 2018 by L. M.
"Individual focus"
Jul 24, 2018 by B. P.
"I like the individualization. Every trainer I have worked with is great about addressing my personal goals and any physical limitations I may have at the time. "
Jul 20, 2018 by K. D.
"Positive attitude of the entire staff. Individual Attention to The needs of each client Clean facility. Knowing everyone truly cares for each client and their health. "