Our Studio Location
PERSONAL TRAINING STUDIO
Fitness TogetherDunwoody
The Shops Of Dunwoody
5482 Chamblee Dunwoody Rd
Suite 29A
Dunwoody, GA 30338
p. (770) 351-9111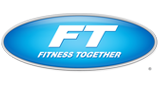 $99 to $199 View Map
HOURS OF OPERATION
Mon - Sat 6:00 AM - 9:00 PM
Sun Closed

Client Reviews
Get Inspired, Get Results. *Individual exercise results may vary.
Sep 27, 2018 by T. C.
"Love Chauncey!! Always so upbeat and so encouraging!! Always there for you with great advise and willing to help you reach your goals!! Miss my workouts with him when I'm out of town!!"
Sep 27, 2018 by R. S.
"Mostly I like the treatment of each person who enters, from the moment you walk in till you leave the entire staff is concerned about your well being."
Sep 25, 2018 by K. V. H.
"Everything! Motivating instructors help you get the best results out of each and every workout in a neighborhood friendly atmosphete!"
Sep 25, 2018 by L. Y.
"Friendly atmosphere, all trainers are great!"
Sep 23, 2018 by R. S.
"Small classes & friendly trainers!"
Sep 21, 2018 by L. D.
"The awesome trainers and their high energy! It's also amazing that they all learn your name and say "Hi" and "Bye" Everytime you get there so no matter how hard it was to get up and to the gym the FT trainers always make you feel like you're right where you belong!!"
Sep 2, 2018 by L. D.
"I have been going for over 10 years."
Aug 30, 2018 by J. Z.
"Friendly atmosphere, excellent trainers Everyone who works there let's all of the attending clients feel "special ""
Aug 23, 2018 by D. W.
"EVERYTHING!"
Aug 22, 2018 by S. N.
"Small group classes and knowledge of the trainers and working with clients based on their needs."
Aug 17, 2018 by S. S.
"small gym atmosphere, very knowledgeable trainers."
Aug 16, 2018 by C. C.
"Great trainers, but getting really full at the times that I attend (after work). Flexibility is hard sometimes."
Aug 14, 2018 by R. B.
"Great motivation and great up beat atmosphere."
Aug 12, 2018 by K. B.
"Always feel welcomed and leave feeling great!"
Aug 3, 2018 by R. T.
"Everything about this gym far exceeded my expectations! The workouts are killer, the trainers are all so awesome and no where else supplies towels, water bottles and fresh fruit! I look forward to each visit because I know it will be great!!"
Jul 27, 2018 by E. S.
"Provides the structure and encouragement I need to be more active...."
Jul 27, 2018 by B. C.
"Great program with motivated trainers! Recommended for all ages and shapes! "
Jul 25, 2018 by L. Y.
"Trainers are great, friendly atmosphere "
Jul 25, 2018 by R. S.
"Amazingly good trainers with great attitude."
Jul 24, 2018 by T. E.
"Instructors are fun and motivating. I always get a great workout and have fun while doing it. "