Our Studio Location
PERSONAL TRAINING STUDIO
Fitness TogetherDunwoody
The Shops Of Dunwoody
5482 Chamblee Dunwoody Rd
Suite 29A
Dunwoody, GA 30338
p. (770) 351-9111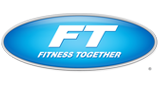 $99 to $199 View Map
HOURS OF OPERATION
Mon - Sat 6:00 AM - 9:00 PM
Sun Closed

Client Reviews
Get Inspired, Get Results. *Individual exercise results may vary.
Dec 7, 2018 by B. C.
"Awesome place to work out! All are welcome no matter your age or fitness level. They are very good at adapting your workout for any injuries or concerns. The staff greets you everyday with a smile and everyone "knows your name", like family! I have been going there for over a year and hope to carry their training techniques and exercises into my future!"
Nov 28, 2018 by B. C.
"Personal Services, support, drive, and encouragement."
Nov 26, 2018 by C. V.
"FT is a family! "
Nov 23, 2018 by J. D.
"Great trainers!"
Nov 22, 2018 by M. M.
"Your best assets far and away are the trainers I've worked with. They are knowledgeable, customer focused and very positive in their approach to personal training."
Nov 22, 2018 by R. Y.
"Personalized attention, friendly positive atmosphere where everyone knows your name! Yes, am am the owner and I am also a client! I have been working with Merrill on inbalances in strength in my hips and legs, and he is working wonders for me! "
Nov 15, 2018 by I. R.
"Friendly staff, ability to adjust schedule as necessary. Constant encouragement."
Nov 12, 2018 by M. F.
"Very personalized programs, friendly, knowledgeable staff."
Nov 11, 2018 by S. B.
"Great trainers. Fun environment. Ability to modify excercises to my needs. Lots of flexibility on times to workout. "
Nov 5, 2018 by K. D.
"I am already feeling very much apart of the team at FT. Still in my first month and trying to finalize times/dates for classes, but it's been an easy transition. Give 2 thumbs way up for Rasheen and Chauncy. It's been over 10 years since I darkened the door of a gym. They are making it easy."
Oct 30, 2018 by D. G.
"CHAUNCEY!"
Oct 23, 2018 by C. C.
"Chauncey Mcgee changed my life 7 years ago and we're back at it again. He's the MAIN reason I returned and look forward to each workout. He's been a trainer, a mentor and a friend. FT for life. "
Oct 23, 2018 by R. B.
"The staff is kind and energetic. On a cold morning when you just want to stay in bed, you get to FT and you can't help but be energized by the staff, clients and atmosphere. We are all there to encourage each other to succeed and get strong. "
Oct 21, 2018 by M. J. W.
"Personal attention!"
Sep 27, 2018 by T. C.
"Love Chauncey!! Always so upbeat and so encouraging!! Always there for you with great advise and willing to help you reach your goals!! Miss my workouts with him when I'm out of town!!"
Sep 27, 2018 by R. S.
"Mostly I like the treatment of each person who enters, from the moment you walk in till you leave the entire staff is concerned about your well being."
Sep 25, 2018 by K. V. H.
"Everything! Motivating instructors help you get the best results out of each and every workout in a neighborhood friendly atmosphete!"
Sep 25, 2018 by L. Y.
"Friendly atmosphere, all trainers are great!"
Sep 23, 2018 by R. S.
"Small classes & friendly trainers!"
Sep 21, 2018 by L. D.
"The awesome trainers and their high energy! It's also amazing that they all learn your name and say "Hi" and "Bye" Everytime you get there so no matter how hard it was to get up and to the gym the FT trainers always make you feel like you're right where you belong!!"