Our Studio Location
PERSONAL TRAINING STUDIO
Fitness TogetherDana Point
34255 Pacific Coast Hwy
#107
Dana Point, CA 92629
p. (949) 488-0005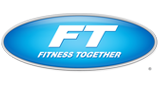 $99 to $199 View Map
HOURS OF OPERATION
Mon - Fri 5:30 AM - 9:00 PM
Sat 7:00 AM - 3:00 PM
Sun Closed

Call for details.
Client Reviews
Get Inspired, Get Results. *Individual exercise results may vary.
Dec 10, 2018 by H. J.
"Personalizes "
Dec 6, 2018 by L. E.
"Friendly knowledgeable trainers"
Dec 3, 2018 by S. S.
"The trainers are caring and knowledgeable! They help you set reasonable goals and give you practical steps to meet those goals! Great Staff! "
Nov 30, 2018 by B. L.
"This is the first time I have seen results. I feel better than when I started an much stronger. Bobbi"
Nov 17, 2018 by S. M. C.
"Professionalism, attention to individual needs, and results achieved."
Nov 17, 2018 by T. M. C.
"Professionalism, attention to individual needs, and results achieved."
Nov 16, 2018 by G. S.
"Keeping my on task resulting in great improvement. Friendly atmosphere. "
Oct 31, 2018 by J. O.
"Awesome trainers, they really know what they're doing!! Fitness Together is the BEST!!!!!"
Oct 31, 2018 by P. H.
"Great coaching!"
Oct 25, 2018 by D. H.
"The personal attention and ability to adjust workouts as needed. I fractured my shoulder and my trainer was able to adjust to help me strengthen without separate physical therapy."
Oct 8, 2018 by H. J.
"Personalized "
Oct 4, 2018 by S. W.
"Great workout and time efficient "
Oct 1, 2018 by J. E.
"talented, committed and enthusiastic trainers with a science based approach to fitness."
Sep 27, 2018 by H. S.
"private one on one training, professional and enthusiastic trainers."
Sep 20, 2018 by K. K.
"the intense work outs we do in pack"
Sep 17, 2018 by G. S.
"Great service and friendly atmosphere."
Sep 7, 2018 by S. M. C.
"Excellent one on one training and a real commitment to our health and welfare."
Aug 31, 2018 by M. R.
"Trainers listen to your limits. Keep you motivated. Keep changing workouts. All members are friendly, know your name, interested in your life. Best fitness place I have used."
Aug 27, 2018 by C. S.
"I like EVERYTHING!!!!!! The facility is clean, The trainers are efficient and professional. I always look forward to my training time and get so much out of the sessions. I feel better and stronger and will continue ALWAYS with Fitness Together!!!!!"
Aug 22, 2018 by S. C.
"One on one personalized training according to the individual's needs and stamina. Attention to detail provided by the trainers and the fun, light and, friendly environment. "