Our Studio Location
PERSONAL TRAINING STUDIO
Fitness TogetherCold Spring Hills
Cold Spring Hills Center
721 W Jericho Turnpike
Huntington, NY 11743
p. (631) 659-3730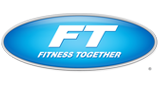 $99 to $199 View Map
HOURS OF OPERATION
Mon - Fri 6:00 AM - 9:00 PM
Sat 6:00 AM - 3:00 PM
Sun 7:30 AM - 12:00 PM

By appointment only
Featured Download
Client Reviews
Get Inspired, Get Results. *Individual exercise results may vary.
Sep 3, 2018 by V. P.
"Excellent one on one attention from good trainers. I enjoy every session."
Aug 26, 2018 by M. F.
"Great friendly trainers. "
Aug 6, 2018 by M. C.
"the best trainers they care about you the one on one is outstanding"
Jul 28, 2018 by I. K.
"So far so good."
Jun 11, 2018 by D. B.
"I like the trainers very much. I've had the opportunity to work with 3 different ones so far. The personal attention and personalized program is what's so perfect for me. The trainers push me just enough for my comfort level and each time I can do more and more. Fitness together has changed my life in a very positive way. I'm mindful of my posture every day, and I've learned to work out in a way I've never known before. In addition to that, I finally have the confidence when i travel to use the gym in any hotel I stay at, and that's a tremendous change for me. My waistline is down 2" in just a short time, and I look forward to my sessions! Thank you Fitness Together. "
Jun 7, 2018 by G. N.
"The personal attention "
May 30, 2018 by E. G.
"Exercises that are personalized to my fitness level, goals and my physical limitations."
May 18, 2018 by J. G.
"Love the expertise, support, and encouragement of the trainers, and appreciate the ease of scheduling appointments. "
Apr 15, 2018 by D. K.
"I LOVE this gym. It is the perfect place if you are looking for a more personal approach to training. TAll the trainers know your name and care about your goals and your wellbeing. "
Apr 15, 2018 by M. M.
"The atmosphere created by the owners, the management , the trainers and even the other clients... it is all about the client and helping them personally in fitness and weight training... "
Apr 6, 2018 by J. G.
"Diana is the absolute best, kind, understanding and professional."
Mar 28, 2018 by M. C.
"the true personal one on one training designed for me!!!!!!"
Mar 21, 2018 by L. C.
"Indivualized, friendly,private,collaborative "
Mar 21, 2018 by E. G.
"Individualized training"
Mar 14, 2018 by L. L.
"I enjoy the one on one with the trainers. I get a workout that makes me feel great. Not too much just the right amount."
Feb 5, 2018 by S. R.
"I like your location and working out with Stefan. I'm not crazy about getting so many emails. I just want to do my workout and be done."
Feb 1, 2018 by D. K.
"It's a great place, trainers are great, classes are always unique and geared towards my needs"
Jan 20, 2018 by S. M.
"Trainers are wonderful!"
Jan 9, 2018 by E. G.
"It's just what i need, geared toward my fitness level."
Dec 20, 2017 by A. M. T.
"Personal attention "