Our Studio Location
PERSONAL TRAINING STUDIO
Fitness TogetherCharlestown
271 Main Street
Charlestown, MA 02129
p. (617) 778-2426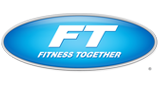 $99 to $199 View Map
HOURS OF OPERATION
Mon - Fri 6:00 AM - 9:00 PM
Sat 8:00 AM - 5:00 PM
Sun Closed

Client Reviews
Get Inspired, Get Results. *Individual exercise results may vary.
Jan 16, 2019 by M. N.
"The atmosphere is great. "
Jan 12, 2019 by A. L.
"Allá is a phenomenal trainer!"
Jan 4, 2019 by B. E.
"Convenience and great trainers"
Dec 28, 2018 by M. L.
"Everything "
Dec 4, 2018 by A. A. B.
"I like the accountability that one on one training brings...with a staff who are fun, friendly and knowledgeable! "
Nov 1, 2018 by K. S.
"You're committed to each members success from beginning to the end. Which in turn allows us to give it our all and not give up. So thank you !!! "
Oct 16, 2018 by D. L.
"The trainers are the best. Great personalized program and coaching to ensure you are doing things the right way and that you stay motivated to come back for more. "
Sep 26, 2018 by J. R.
"The people, the vibe, the equipment, the lack of the same old routine. It's just good stuff all around. "
Sep 25, 2018 by F. S.
"the people"
Sep 21, 2018 by D. F.
"It's not just a place of friendly people. It's a place where friendly people want to help you be better and do what it takes to get you there no matter where you're at"
Sep 21, 2018 by A. A. B.
"I really appreciate the sense of community and encouragement I get from all the trainers and many of my fellow FT family!"
Aug 6, 2018 by J. B.
"Personalized, private, can work with the same trainer of different trainers "
Jun 20, 2018 by D. L.
"Great trainers! "
Jun 18, 2018 by P. G.
"Great trainers. Convenient location."
Apr 30, 2018 by L. P.
"I am in my mid 60's. I am in the best shape of my life thanks to JP and his team! I always feel great after my FT sessions. I particularly like the weights and stretching."
Apr 25, 2018 by J. R.
"The equipment, the trainers and the space. "
Apr 18, 2018 by D. L.
"Expert training by trainers who really care!"
Mar 20, 2018 by E. W.
"The people! Everyone at FT is so kind and encouraging in and out of the gym!"
Mar 15, 2018 by A. T.
"Variety of trainers "
Mar 15, 2018 by G. F.
"I've worked with a few different trainers while I "