Our Studio Location
PERSONAL TRAINING STUDIO
Fitness TogetherChapel Hill
Meadowmont Village
605 Meadowmont Village Circle
Chapel Hill, NC 27517
p. (919) 932-7303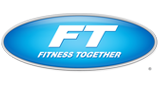 $99 to $199 View Map
HOURS OF OPERATION
Mon - Fri 6:00 AM - 8:00 PM
Sat 7:00 AM - 1:00 PM
Sun Closed

Client Reviews
Get Inspired, Get Results. *Individual exercise results may vary.
Sep 8, 2018 by T. M.
"Simply the best! I hate exercise, but love going to Fitness Together"
Sep 6, 2018 by K. B.
"Fitness Together's trainers are highly qualified, competent, and make workouts FUN! They also tailor them to my sport, my desire for strength/definition/endurance, as well as my body's idiosyncrasies (which are none too few at 55). Love working out with these folks!"
Sep 6, 2018 by S. H.
"I look forward to my workout. I have never done the exact same workout in four years. I look forward to seeing the trainers and the other clients...it's a fun-loving social outlet as well. "
Jul 24, 2018 by B. M.
"The trainers at Fitness Together are knowledgable and patient. I always feel better after a session. "
Jul 17, 2018 by M. S.
"Great training tailored to individual intensity levels and needs. Trainers are top notch. "
Jul 10, 2018 by A. C.
"Best fitness professionals and workout facility in the area! Excellence business, great team of fitness professionals, and quality personalized fitness options. "
Jul 10, 2018 by V. B.
"Individual programs that work for me. Great trainers that encourage me to keep going. Then there are the results to be happy about..."
Jul 7, 2018 by T. M.
"Y'all are the best!"
Jul 4, 2018 by S. H.
"What I like best is the quality of Brian's bawdy jokes. The workout is OK too."
Jun 24, 2018 by M. H.
"I liked the individual exercise plan geared just for me so I always left feeling strong but not in pain. "
Jun 13, 2018 by P. C.
"They really take the personal part of personal trainer seriously. They take the time to find out what your goals and limitations are so they can come up with an individual program to help you succeed. "
Jun 12, 2018 by M. L.
"All the personal trainers"
Jun 7, 2018 by A. A.
"I enjoyed my membership with Fitness Together and the staff is extremely friendly. My trainer, Kaila was awesome and really helped me reach my fitness goals. It's not the cheapest, but you definitely get what you pay for. If you are looking for one-on-one workouts catered to your goals and have the means to join, I'd say go for it!"
May 30, 2018 by S. G.
"Jordan"
May 24, 2018 by C. S.
"Services as one on one aunt's very tailored!"
May 11, 2018 by A. C.
"Excellent personalized fitness with highly qualified trainers!"
May 9, 2018 by T. M.
"Awesome people, helpful encouragement "
May 4, 2018 by K. B.
"I love the customized workouts my trainer comes up with, and I appreciate that he tailors them to my sport and abilities. I am the type of person who likes to be pushed and be held accountable. If you're that type of person too, Fitness Together is the place for you!"
Apr 14, 2018 by W. H.
"Personal trainer has a great wealth of knowledge and plans sessions to meet my needs and abilities. "
Apr 7, 2018 by J. D.
"I think I get a very good workout and can tell that I'm getting stronger."