Our Studio Location
PERSONAL TRAINING STUDIO
Fitness TogetherChapel Hill
Meadowmont Village
605 Meadowmont Village Circle
Chapel Hill, NC 27517
p. (919) 932-7303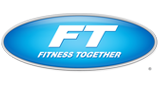 $99 to $199 View Map
HOURS OF OPERATION
Mon - Fri 6:00 AM - 8:00 PM
Sat 7:00 AM - 1:00 PM
Sun Closed

Client Reviews
Get Inspired, Get Results. *Individual exercise results may vary.
Jun 13, 2018 by P. C.
"They really take the personal part of personal trainer seriously. They take the time to find out what your goals and limitations are so they can come up with an individual program to help you succeed. "
Jun 12, 2018 by M. L.
"All the personal trainers"
Jun 7, 2018 by A. A.
"I enjoyed my membership with Fitness Together and the staff is extremely friendly. My trainer, Kaila was awesome and really helped me reach my fitness goals. It's not the cheapest, but you definitely get what you pay for. If you are looking for one-on-one workouts catered to your goals and have the means to join, I'd say go for it!"
May 30, 2018 by S. G.
"Jordan"
May 24, 2018 by C. S.
"Services as one on one aunt's very tailored!"
May 11, 2018 by A. C.
"Excellent personalized fitness with highly qualified trainers!"
May 9, 2018 by T. M.
"Awesome people, helpful encouragement "
May 4, 2018 by K. B.
"I love the customized workouts my trainer comes up with, and I appreciate that he tailors them to my sport and abilities. I am the type of person who likes to be pushed and be held accountable. If you're that type of person too, Fitness Together is the place for you!"
Apr 14, 2018 by W. H.
"Personal trainer has a great wealth of knowledge and plans sessions to meet my needs and abilities. "
Apr 7, 2018 by J. D.
"I think I get a very good workout and can tell that I'm getting stronger."
Mar 26, 2018 by B. M.
"The trainers are flexible and knowledgeable. "
Mar 21, 2018 by K. D.
"It's personalized, friendly and comfortable to workout here. Love the privacy of having my own room and trainer. "
Mar 16, 2018 by S. G.
"Trainers wearing chubby shorts ❤️❤️❤️"
Mar 10, 2018 by A. C.
"Fitness Together Chapel Hill offers superb personalized fittness plans and highly qualified trainers that meet the individual needs of each client. "
Mar 9, 2018 by K. B.
"Workouts custom tailored to me, my sport, and taking into consideration any injuries I'm nursing at the time. I especially appreciate that my trainer helps me 'push the envelope,' so to speak, and keeps me accountable in a friendly, non-judgemental atmostphere. I love that I'm getting stronger at my age! <mid-50s>"
Mar 9, 2018 by B. S.
"Love FT fitness. Personal attention. Worth my time, effort and money!!!!"
Mar 8, 2018 by T. M.
"Supportive, challenging, and fun"
Mar 3, 2018 by E. O.
"Love the personalized approach, skills of the team, and great people!"
Mar 1, 2018 by S. P.
"I appreciate the attention to details. On most occasions my workouts are with Brian. We have consistently been training with one another for may years now. Brian takes a personal interest in my needs and goals for each workout. He is helpful and encouraging to me. He assists me with my own personal needs for my workouts focusing on my needs for stretching my tight muscles due to my Cerebral Palsy that affects my leg muscles and my ability to walk. We also work on core strength and flexibility which are very important to my ability to function effectively in my everyday life, I have had the pleasure of knowing and working with Jeremy and Brian for over 15 years. They are first and foremost good people who listen to and genuinely care about their clients and each of their needs and goals. That is the main reason that I continue working with both of them and I would recommend them to any of my friends who want a good training experience and who hope to see effective results for their efforts. Shane Pegram "
Feb 19, 2018 by B. G.
"Jordan is awesome. Workouts are great, scheduling is flexible, and overall a nice atmosphere. "