Our Studio Location
PERSONAL TRAINING STUDIO
Fitness TogetherChapel Hill
Meadowmont Village
605 Meadowmont Village Circle
Chapel Hill, NC 27517
p. (919) 932-7303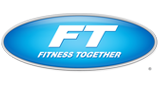 $99 to $199 View Map
HOURS OF OPERATION
Mon - Fri 6:00 AM - 8:00 PM
Sat 7:00 AM - 1:00 PM
Sun Closed

Client Reviews
Get Inspired, Get Results. *Individual exercise results may vary.
Dec 13, 2018 by E. A.
"I like that the studio is small and personal and convenient, and that the exercise sessions are private and scheduled easily on my own with my trainer. The equipment is great, and Jordan is a fantastic coach -- he teaches well and is kind and patient! He also gives me good suggestions for exercises to do at home, diet recommendations, etc."
Dec 6, 2018 by J. J.
"Number 1 is KAILA!!! She keeps changing things up to keep it interesting and to work every area of my body. She's supportive but continues to push me which is what I need. The separate workout spaces were what sealed the deal when I was looking for a gym/personal trainer. Like my privacy when working out! Everyone there is so positive and it feels like you're part of a family. "
Nov 16, 2018 by K. B.
"Customized workouts with safety and performance at top of mind and in a fun atmosphere."
Nov 14, 2018 by A. C.
"Excellent personalized fitness experts!"
Oct 25, 2018 by S. T.
"Personal attention and care."
Oct 13, 2018 by L. W.
"I always leave feeling that I've had a good workout. The workouts never become dull or boring, yet they are focused. The trainers are very friendly and personable. "
Oct 7, 2018 by B. M.
"The staff is knowledgeable and patient. Unfortunately, there are too many unqualified trainers out there. These guys are the real deal, and they're here and ready to help you achieve your goals. I always feel better when I finish a session. Do yourself a favor and check them out!"
Oct 1, 2018 by S. H.
"That I have to show up and work out. I wouldn't do it if I wasn't paying to work with a trainer."
Sep 29, 2018 by V. B.
"The personal, one on one program. It makes me show up."
Sep 27, 2018 by B. S.
"I've been going to Fitness Together for several years. I am >65yo. My goal was/is to stay mobile and improve my overall health. My trainer is absolutely awesome. She listens carefully as I describe my successes and challenges for the day. I can honestly say that in the time that I have been training, that I continue to work toward my goals! What I like about the services: 1. Personal attention to goals 2. Expertise of trainers 3. Individual attention (one client/one trainer) 4. Environment (not the big gym atmosphere) "
Sep 27, 2018 by B. S.
"The short-shorts"
Sep 8, 2018 by T. M.
"Simply the best! I hate exercise, but love going to Fitness Together"
Sep 6, 2018 by K. B.
"Fitness Together's trainers are highly qualified, competent, and make workouts FUN! They also tailor them to my sport, my desire for strength/definition/endurance, as well as my body's idiosyncrasies (which are none too few at 55). Love working out with these folks!"
Sep 6, 2018 by S. H.
"I look forward to my workout. I have never done the exact same workout in four years. I look forward to seeing the trainers and the other clients...it's a fun-loving social outlet as well. "
Jul 24, 2018 by B. M.
"The trainers at Fitness Together are knowledgable and patient. I always feel better after a session. "
Jul 17, 2018 by M. S.
"Great training tailored to individual intensity levels and needs. Trainers are top notch. "
Jul 10, 2018 by A. C.
"Best fitness professionals and workout facility in the area! Excellence business, great team of fitness professionals, and quality personalized fitness options. "
Jul 10, 2018 by V. B.
"Individual programs that work for me. Great trainers that encourage me to keep going. Then there are the results to be happy about..."
Jul 7, 2018 by T. M.
"Y'all are the best!"
Jul 4, 2018 by S. H.
"What I like best is the quality of Brian's bawdy jokes. The workout is OK too."