Jennifer Toronski

,

STUDIO MANAGER, CERTIFIED PERSONAL TRAINER

Years of Experience

Credentials

CERTIFIED PERSONAL TRAINER
ASSOCIATE DEGREE
NATIONAL PERSONAL TRAINING INSTITUTE GRADUATE

At a young age I was diagnosed with hypothyroidism. As a result of this diagnosis I started my own fitness journey with cardio kickboxing and continued with walking until the birth of my third child. I went back to school for personal training 6 weeks after my last child. I was a mom during the day and a student by night. By adding the strength training to my cardio regime I lost the baby weight while getting my personal training certification. I have been helping people with their fitness goals for over 14 years! It's rewarding for me to help people accomplish their health and fitness goals after having my own positive experience. We've all heard it said that your health is your wealth and as I mature this statement becomes increasingly true to me. I look forward to continuing to help people become healthier versions of themselves!

Chad Eatinger

,

Lead Trainer, Certified Personal Trainer

Years of Experience

Credentials

CERTIFIED PERSONAL TRAINER
NATIONAL PERSONAL TRAINING INSTITUTE GRADUATE

I am a graduate of the National Personal Training Institute. I began my career here at Fitness Together in late 2011. Since then, I have continued to learn and apply new training methods to successfully train over 10,000 personal training sessions. I use a wide range of techniques and styles that cater to each client's specific needs and goals. I believe in setting a goal, and executing a plan to achieve it. To me, nothing brings about more gratification than helping someone not only achieve their fitness goals, but surpass them! I want to help you love a happier, healthier, more productive life, and I believe that starts here with a commitment to yourself!

Sabrina Andre

,

Nutrition Specialist, Certified Personal Trainer

Years of Experience

Credentials

HOLISTIC HEALTH & WELLNESS/NUTRITION COACH
CERTIFIED PERSONAL TRAINER
BACHELOR'S DEGREE

I am a recent graduate from Edinboro University. Over the past 4 years, I was a part of different personal training clubs, helping students on campus reach their fitness goals, while balancing their busy schedules. Health and fitness changed my life for the better. I was 16-years old, pre-diabetic and overweight. Focusing on my diet, and adding in exercise, I was able to drop 30 pounds, and I have become the healthiest I've ever been. My style of training is different for each person. I focus on the different needs of each client and adapt accordingly. I want to help people become more confident in themselves and reach those goals they never thought they could before.

Tyler Walters

,

certified personal trainer

Years of Experience

Credentials

CERTIFIED PERSONAL TRAINER
CERTIFIED BOOT CAMP INSTRUCTOR

I have always played sports like football and baseball. As a result, I got into lifting weights and getting stronger to be better at the sports I was playing. Now I love powerlifting and hitting new goals. My very first clients were my parents and they both lost 30+ pounds. After that, I was hooked on helping people live a healthier lifestyle!

Michael Roberto

,

certified personal trainer

Years of Experience

Credentials

CERTIFIED PERSONAL TRAINER
BACHELOR'S DEGREE

I struggled with my weight my whole life. It wasn't until high school that I discovered exercise and healthy eating. After that, I lost 30 pounds and new view on my health! I pursued the field because I enjoy helping those in need and passing on what I know to others to make a better, healthier life for them.

Cole Weiss

,

Intern

Years of Experience

Credentials

I got into personal training because I began lifting to help improve myself as a baseball player and fell in love with health and fitness as well as the process of bettering myself physically and mentally. I believe health and fitness is essential to living a better life and I encourage anyone to give it a shot like it did. I started lifting later than most, when I entered college 2 years ago. I will be a junior at Denison University next year and I will be working for the baseball team now as a strength coach. I study Health and Exercise Sports Sciences. I am interning at FT because I felt it would be a good experience for me going forward plus I like helping people work toward their goals!
here's how it works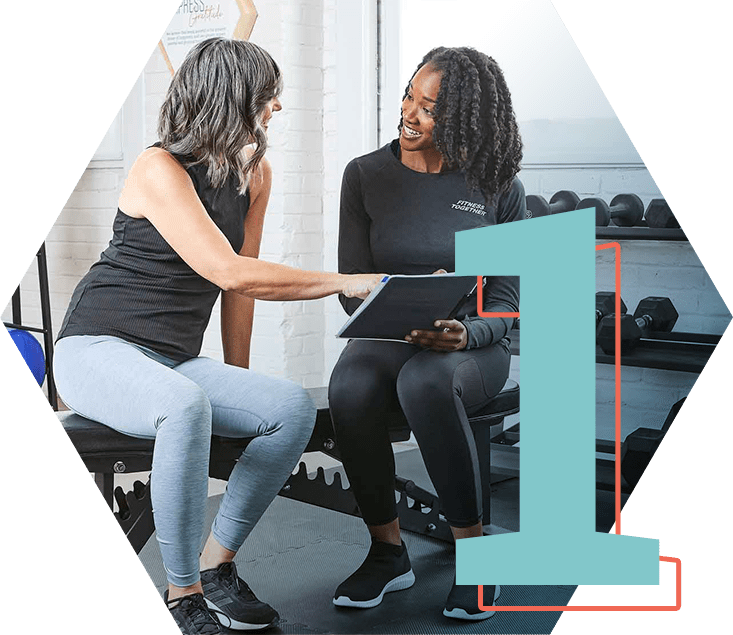 complimentary
signature fit evaluation
A complimentary signature process where we learn about your goals, health history, and take you through a mini workout so we have the information we need to begin building your customized program.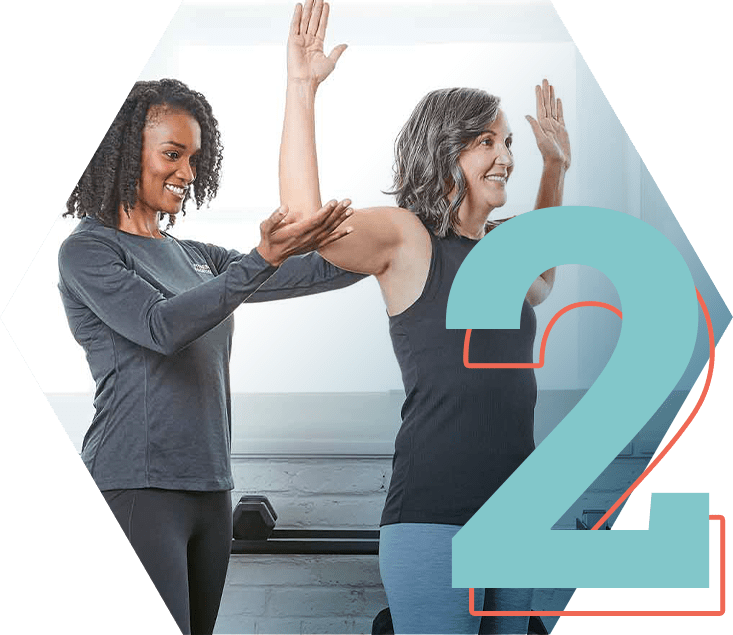 full body assessment
A comprehensive fitness assessment to collect baseline metrics that will help us track your progress.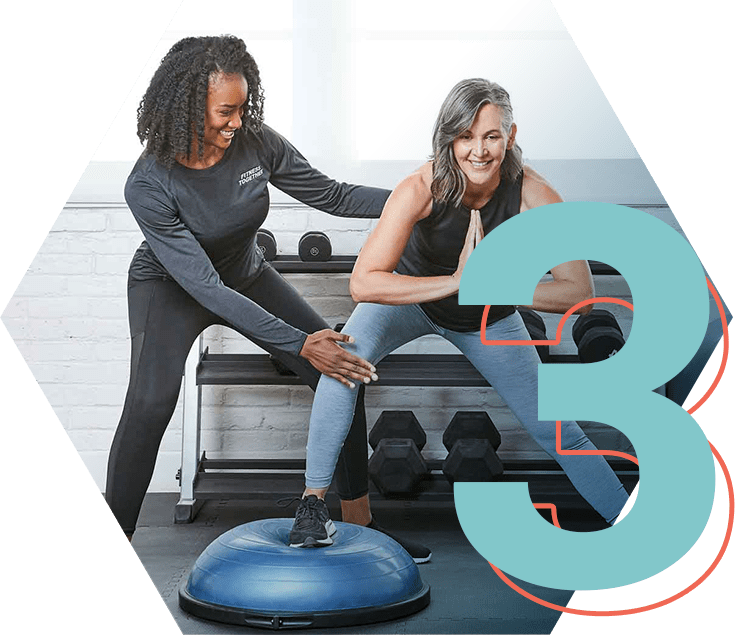 personal training session
Meet your trainer in your private suite (or virtually) for your 1:1 session to begin your completely customized workout program.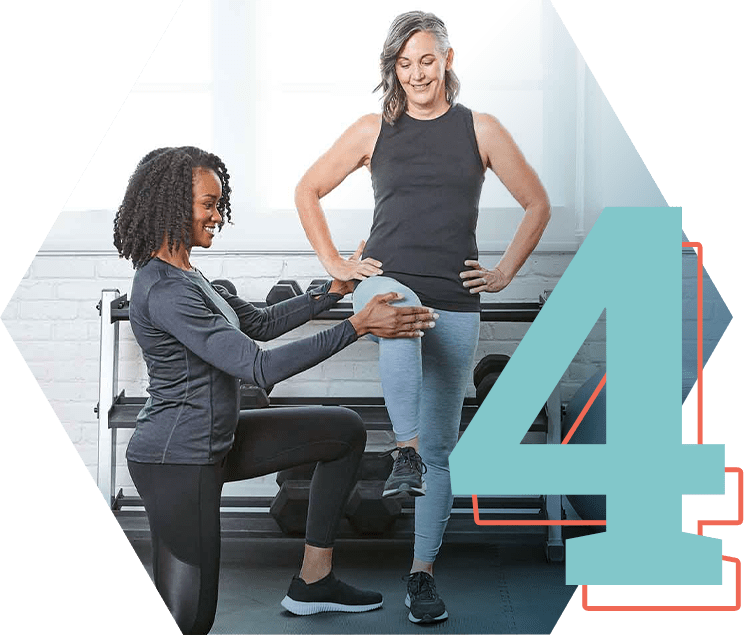 progress checks
A comprehensive assessment every 6 weeks so we can celebrate your progress and set new goals.
WHAT CLIENTS ARE SAYING...
The high quality training and nutrition advice at Fitness Together has helped me reach my fitness goals. I've lost 20 pounds and have a BMI of 22.8!

I have been working out at FT for a couple of years and it has made a dramatic difference in my health. I no longer need hip surgery and I am able to dance and hike again.

I started working out after having breast cancer and heading to osteoporosis. My primary goal with FT was to increase bone density. I now have normal bone density.

Friendly people who care about helping you achieve your goals. FT helped me prepare to hike the Appalachian Trail at age 65. If you have the will, FT will show you the way.