Our Studio Location
PERSONAL TRAINING STUDIO
Fitness TogetherCentral Georgetown
3222 N Street NW
Washington, DC 20007
p. (202) 625-8484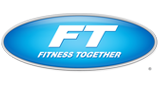 $99 to $199 View Map
HOURS OF OPERATION
Mon - Thu 6:00 AM - 9:00 PM
Fri 6:00 AM - 2:30 PM
Sat 7:30 AM - 4:00 PM
Sun Closed

HOURS MAY VARY. APPOINTMENT ONLY
Client Reviews
Get Inspired, Get Results. *Individual exercise results may vary.
Aug 8, 2018 by S. P.
"I like the privacy of working in a smaller gym and the custom nature of the fitness program tailored to my level of fitness and goals. I also really like the warm and very professional staff. Finally, as FT is an 8 minute walk from my house, I like the early morning incentive to boost to my metabolism."
Aug 5, 2018 by R. D.
"The fitness programs are carefully designed for my body and my goals in mind. The staff are very knowledgeable and provide detailed answers to my questions. Everyone is so friendly. It really does feel like family!"
Aug 3, 2018 by J. L.
"I can't believe how good I feel after only 4 weeks of working with trainers at Fitness Together. I'm 77 years old and felt like my body was my enemy now we're friends again."
Aug 2, 2018 by J. A.
"Individually custom designed for level needed for personal growth and increased productivity and performance. "
Aug 2, 2018 by M. O.
"Professionalism and results"
Aug 1, 2018 by K. B. M.
"Super thoughtful service and kind, focused trainers. "
Jul 28, 2018 by G. B.
"Supportive and knowledgeable trainers. "
Jul 22, 2018 by F. H.
"Job well done. Excellent customer service."
Jul 18, 2018 by M. S.
"Personal attention and friendly professionalism of the staff"
Jul 18, 2018 by C. G.
"Great service by the entire team. "
Jul 8, 2018 by N. P.
"I appreciate the specialized approach. Daniel and Stephen do a great job of focusing on what works for me and my issues. I also appreciate the support and interest in my being successful. At times I think nothing is getting better. Then Daniel or Stephen will share their insight or a statement of encouragement. Makes a world of difference. The six week check in is awesome. It helps to show me that I am making positive changes. I was ground zero at the start of this process. It will take a long time for me to truly get this body turned around. I can do it! "
Jun 28, 2018 by W. N.
"What's not to like? The trainers are very professional and friendly. They somehow know just how far they can physically "push" me to help achieve my fitness goals without "breaking" me. In other words, the FT trainers physically challenge me to do more, but must also be paying close attention to my grunts, groans, and grimaces to avoid causing any possible injury. Feeling a little soreness the following day is expected, but getting hurt would derail the chances of achieving my fitness goals. Frankly, I believe the primary reason over-weight people like me avoid going to a gym is simply because a crowded gym has a mix of members having differing fitness levels. Placing my flabby, "before" body in a gym full of much fitter, "after" bodies would make me self-conscious about being out-of-shape. Consequently, I've avoided going to a gym which, predictably, has made me less fit. FT is different -- it is a welcoming, semi-private facility that inherently eliminates any opportunity for me to feel ashamed about my currently over-weight body. The owner, Stacy, is also very friendly and invests her time to ensure my fitness goals are met. The owner and trainers have done everything possible to ensure I will successfully achieve my fitness goals, so failing would require a deliberate effort on my part. Bottom line: The Georgetown FT has a winning combination of owner, trainers, and facility that motivate me to work-out. With FT's guidance, I know I will achieve my fitness goals. "
Jun 28, 2018 by L. H.
"Personal attention "
Jun 26, 2018 by J. C.
"Personalized Varied Trainer commitment Flexibility to exchange slots Gets results"
Jun 19, 2018 by S. J.
"knowledgeable trainers: they know everything about the body. Able to cancel if need to. Customized exercises. "
Jun 8, 2018 by A. W.
"Everything!! "
May 30, 2018 by J. A.
"Everything is personalized and tailored for maximum results for each client. It's personal and private. Excellent personal trainers with knowledge and expertise. "
May 22, 2018 by P. S.
"I have always been met with a smile...my trainer has always been ready for me... always pushes me to do better...has designed several programs that keep me challenged with different ways of doing things so I am never bored... really, all in all, a great outfit that I am happy to be a part of..."
May 18, 2018 by T. N.
"Friendly and professional staff. Excellent customer service. Great workout space. "
May 5, 2018 by L. H.
"Personal attention "