Our Studio Location
PERSONAL TRAINING STUDIO
Fitness TogetherCentral Georgetown
3222 N Street NW
Washington, DC 20007
p. (202) 625-8484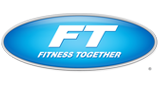 $99 to $199 View Map
HOURS OF OPERATION
Mon - Thu 6:00 AM - 9:00 PM
Fri 6:00 AM - 2:30 PM
Sat 7:30 AM - 4:00 PM
Sun Closed

HOURS MAY VARY. APPOINTMENT ONLY
Client Reviews
Get Inspired, Get Results. *Individual exercise results may vary.
Oct 17, 2018 by S. W.
"Always prompt. Always positive. Always helpful. Keith"
Sep 29, 2018 by J. C.
"Personalized and focused programs aimed at achieving specific results. Fantastic, invested trainers who are highly motivational. Intense but friendly atmosphere and staff "
Sep 27, 2018 by J. D.
"Knowledgeable. Caring. Clean well-equipped facility"
Sep 26, 2018 by R. M.
"Staff is talented and attentive to my desire to reclaim my body following weeks of hospitalization. They have carefully designed an upper and lower body exercise regimen and after three weeks I am already seeing results"
Sep 26, 2018 by P. M.
"I like the people and their supportive attitude, the exercises themselves, the ability to use the equipment, the atmosphere, the professionalism. I am enjoying it."
Sep 25, 2018 by J. B.
"individual attention. Friendly staff who listen and answer questions"
Sep 20, 2018 by M. S.
"The staff members give careful, personal attention to clients and are knowledgeable about training techniques."
Sep 20, 2018 by C. D.
"Tailored programs, great trainers, convenient location"
Sep 13, 2018 by A. P.
"Great trainers. Flexible membership model. "
Sep 11, 2018 by R. K.
"Willingness to help when asked."
Aug 31, 2018 by L. H.
"Everything "
Aug 27, 2018 by E. S.
"Literally everything, including the savvy trainers, all of whom are totally knowledgable about their work, always encouraging, positive and upbeat. The whole place and experience exude confidence, know-how, professionalism, a welcoming attitude, and a sense that they're glad you're there and more than willing to do everything to help. The level of energy at FT/Central Georgetown never seems to dip below a level that makes me feel as if I need to and want to pick up my game. "
Aug 22, 2018 by A. C.
"I truly value the balance of honest feedback, support and encouragement while seeing the slow (due to my part) and sure results (thanks to Daniel's plans). This investment has been one of the best decisions I've ever made. Keep pushing me Team FT! You are all amazing in so many different ways and I love working out with all of you!"
Aug 8, 2018 by S. P.
"I like the privacy of working in a smaller gym and the custom nature of the fitness program tailored to my level of fitness and goals. I also really like the warm and very professional staff. Finally, as FT is an 8 minute walk from my house, I like the early morning incentive to boost to my metabolism."
Aug 5, 2018 by R. D.
"The fitness programs are carefully designed for my body and my goals in mind. The staff are very knowledgeable and provide detailed answers to my questions. Everyone is so friendly. It really does feel like family!"
Aug 3, 2018 by J. L.
"I can't believe how good I feel after only 4 weeks of working with trainers at Fitness Together. I'm 77 years old and felt like my body was my enemy now we're friends again."
Aug 2, 2018 by J. A.
"Individually custom designed for level needed for personal growth and increased productivity and performance. "
Aug 2, 2018 by M. O.
"Professionalism and results"
Aug 1, 2018 by K. B. M.
"Super thoughtful service and kind, focused trainers. "
Jul 28, 2018 by G. B.
"Supportive and knowledgeable trainers. "