Our Studio Location
PERSONAL TRAINING STUDIO
Fitness TogetherCentral Georgetown
3222 N Street NW
Washington, DC 20007
p. (202) 625-8484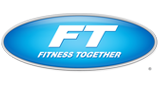 $99 to $199 View Map
HOURS OF OPERATION
Mon - Thu 6:00 AM - 9:00 PM
Fri 6:00 AM - 2:30 PM
Sat 7:30 AM - 4:00 PM
Sun Closed

HOURS MAY VARY. APPOINTMENT ONLY
Client Reviews
Get Inspired, Get Results. *Individual exercise results may vary.
Dec 14, 2018 by P. S.
"Fitness Together is a great place to help you feel better about yourself and your physical well being. The programs they develop for you personally are creative and just challenging enough to keep you coming back for more. The staff is very friendly and knowledgeable... I have been going now for over a year and know that it the best thing I am doing for my physical health. Am very lucky to have them near by in the neighborhood."
Dec 13, 2018 by L. B.
"Steven"
Dec 12, 2018 by C. D.
"It's a great workout, goes by fast and your trainers are excellent and friendly."
Dec 12, 2018 by P. R.
"Everything is detailed to you. If you're coming back from injury or illness, they will tweak the workout to make it possible, but not too easy. If you're finding the workout too easy, they'll make it harder. They plan out what you need instead of just assuming that what works for everyone else will be best for you. Most important to me, they did a posture analysis to make the workouts more effective and offered dna testing to customize the nitro on and workout to what is best for me."
Dec 9, 2018 by S. P.
"I appreciate that the entire FT team works with me at my level and helps me advance as I seek to build my strength and overall health. Additionally, they have been very flexible in scheduling around my busy travel schedule and have provided me with a travel routine that I can do while away. Finally, the entire FT team is always upbeat, supportive and responsive, even as they coach me to improve, which I find more motivating than trainers who find fault. The proximity to my home---a 7-min walk---is also a nice benefit! "
Dec 7, 2018 by J. A.
"Individual program design and one on one training"
Nov 29, 2018 by P. M.
"Personal service, effective process, fitness tracking. People."
Nov 28, 2018 by R. M.
"Talented staff committed to tailoring a fitness regimen designed to fit each client's capabilities and goals."
Nov 25, 2018 by K. B. M.
"Fitness Together Georgetown has been a wonderful experience in all regards. The trainers are thoughtful, prepared and delightful to spend time with. This is been my most affective attempt at fitness in many years."
Nov 16, 2018 by C. W.
"Annoyed that they became such a huge, daily part of my life. If you need the opinion of an irony-loving millennial, happy to give you the good, better, and the best. Though I gave a "10" don't think I didn't resist their amazing advice on fitness, nutrition, and life coaching (yeah they sneak that in, too)! Now is the time to join - everyone on staff has incredible energy."
Nov 15, 2018 by L. C.
"Your friendly team has an easy nonjudgmental style about working out and getting fit at a good pace."
Nov 9, 2018 by S. D.
"I do recommend FT to friends but they're scattered throughout the city and don't want to head to Gtown - recommend opening FT East somewhere downtown "
Nov 1, 2018 by L. H.
"Personal attention "
Nov 1, 2018 by H. T.
"Personalized, attentive service that pays attention to my particular needs and changes my exercise routine accordingly. In comparison to the charges made by a very few other trainers and gyms who offer comparable service, Fitness Together is not expensive."
Oct 17, 2018 by S. W.
"Always prompt. Always positive. Always helpful. Keith"
Sep 29, 2018 by J. C.
"Personalized and focused programs aimed at achieving specific results. Fantastic, invested trainers who are highly motivational. Intense but friendly atmosphere and staff "
Sep 27, 2018 by J. D.
"Knowledgeable. Caring. Clean well-equipped facility"
Sep 26, 2018 by R. M.
"Staff is talented and attentive to my desire to reclaim my body following weeks of hospitalization. They have carefully designed an upper and lower body exercise regimen and after three weeks I am already seeing results"
Sep 26, 2018 by P. M.
"I like the people and their supportive attitude, the exercises themselves, the ability to use the equipment, the atmosphere, the professionalism. I am enjoying it."
Sep 25, 2018 by J. B.
"individual attention. Friendly staff who listen and answer questions"