Our Studio Location
PERSONAL TRAINING STUDIO
Fitness TogetherBurlington
Next to Cambridge Savings Bank
212 Cambridge St
Burlington, MA 01803
p. (781) 273-0093
Email: burlington@fitnesstogether.com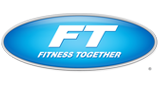 $99 to $199 View Map
HOURS OF OPERATION
Mon - Fri 5:00 AM - 9:00 PM
Sat 5:00 AM - 3:00 PM
Sun Closed

Client Reviews
Get Inspired, Get Results. *Individual exercise results may vary.
Jan 9, 2019 by J. M.
"The friendly atmosphere when you walk in! Also the individual fitness plans and goals and their determination to help you achieve your goals!! The fact that you always feel better and more energetic when your session is finished!"
Jan 1, 2019 by J. P.
"No one cares about their clients more than the staff at FT. "
Dec 14, 2018 by J. K.
"The one on one workouts. "
Dec 14, 2018 by B. R.
"The services and support at Fitness Together Burlington are tailored to my needs and circumstances. This level of attention helps me to attain my goals "
Nov 28, 2018 by C. M.
"Maria and Jenn are awesome! They make me want to come and work out every day!"
Nov 28, 2018 by B. R.
"The instructors and the variation of exercises"
Nov 24, 2018 by J. S.
"The trainers truly care about there clients they treat you like family they want you to succeed!!!! I had nothing but a wonderful experience and I have a new family in them xo "
Nov 24, 2018 by C. C.
"The one on one personal service is what I like best. My work out plan is catered to me"
Nov 10, 2018 by A. C.
"Maria!!!!"
Oct 31, 2018 by G. M.
"Everyone really cares about how you are doing with their program and are always will to go the extra mile to keep you in the right track. They also make sure that you are doing everything correctly and will correct you if you are not. This way you don't hurt yourself and get the maximum benefit of each exercise and stretch you do. "
Oct 23, 2018 by J. P.
"Hands down the best trainers around "
Oct 15, 2018 by B. R.
"The personalized and attentive support from the trainers at Fitness Together is unequalled, and believe me, I have attempted exercise programs at a variety of studios, "warehouses" and trendy classes. "
Oct 12, 2018 by R. E.
"Personally tailored!"
Oct 11, 2018 by A. M.
"Fitness Together Burlington is a place where the needs of each individual is taken seriously. The owners and staff are fully dedicated and strive to assist their clientele to reach his or her potential. They guide each person in all areas of health. I personally have made progress and feel more energized since becoming a member of this great studio!"
Oct 3, 2018 by R. P.
"Caring factor about each person. One-on-One is a great experience. Awareness of performing moves and exercises properly without injury."
Sep 30, 2018 by S. S.
"Workouts are always different and progressively more challenging. Trainers are engaging and sessions fly by!"
Sep 26, 2018 by B. C.
"I love how the training are geared to address my "problem" areas. I have already noticed a difference in the way my clothes feel. "
Sep 24, 2018 by C. C.
"I love the one on one relationship you get with your trainer.. Plus I also like the set schedule."
Sep 23, 2018 by J. S.
"Fitness together rocks!! Super caring trainers who help all there clients with there individual goals and needs ❤️❤️"
Sep 20, 2018 by J. J.
"My workouts are tailored to me and actually make me want to go! I continue to progress month after month. The entire staff is knowledgeable, encouraging and genuine."