Our Studio Location
PERSONAL TRAINING STUDIO
Fitness TogetherBurlington
Next to Cambridge Savings Bank
212 Cambridge St
Burlington, MA 01803
p. (781) 273-0093
Email: burlington@fitnesstogether.com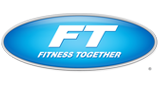 $99 to $199 View Map
HOURS OF OPERATION
Mon - Fri 5:00 AM - 9:00 PM
Sat 5:00 AM - 3:00 PM
Sun Closed

Client Reviews
Get Inspired, Get Results. *Individual exercise results may vary.
Jun 28, 2018 by M. M.
"The individual attention is important to me but the staff makes all the difference. They are fantastic."
Jun 27, 2018 by C. M.
"Fitness Together is by far the best training gym around..The staff is trained to help people of all levels..I am a 54 year old woman who has been training with Brendan and his staff for 12 years now and I am very proud of all that I have accomplished from 1/2 marathons and triathalons. Whatever your goal is they will help you achieve it. The sky is the limit when people love what they do like FT Burlington!! Cheers to all of them. It was definitely the best decision I've made. "
Jun 12, 2018 by P. J.
"great people, great facilities!"
Jun 10, 2018 by J. S.
"EVERYTHING "
Jun 8, 2018 by R. H.
"I love all the trainers. They are all very friendly and informative. The flexibility with schedule is also very good."
Jun 6, 2018 by S. R.
"The team at Fitness Together Burlington continues to be the best in personal training, hands down. This team of professionals continue to help me work through a program that is individualized for me and specific for my goals. And when I think I can't do something, they push me just enough to show me that it is possible. I always feel great when leaving the gym after my session."
Jun 6, 2018 by E. C.
"The trainers and schedule flexibility are great. The atmosphere isn't super intimidating, and I never feel nervous or embarrassed to ask a question."
Jun 2, 2018 by J. K.
"Everything! The great people and their commitment!"
Jun 2, 2018 by R. P.
" One-on-One training."
May 24, 2018 by M. M.
"Specialized on one service!!! You guys go above and beyond every day! Thank you!"
May 23, 2018 by L. L.
"Best trainers, great workouts and results happen! (Maria and Lauren are amazing #powerduo!) FT customizes your workouts every time. They also help with nutrition, educate you so you aren't dieting but it's a lifestyle change that works! Love FT! "
May 23, 2018 by A. J.
"Pay attention and respond immediately to individual needs."
May 18, 2018 by R. N.
"The perfect balance between high professionalism and FUN!!!"
May 16, 2018 by C. C.
"The one on one service and the personal plan are my 2 favorites."
May 16, 2018 by B. R.
"The people - and I enjoy the variety of exercises"
May 14, 2018 by S. P.
" The team at FT is the best - no matter which trainer I have, I always get the same top quality experience, but at the same time, each trainer brings their own unique element to the session, so it's never the same day twice!"
May 8, 2018 by P. H.
"The professionalism of all your trainers and their interest in helping me become more fit and stronger."
May 5, 2018 by B. P.
"Staff individualizes the program for each client based on goals set together and adjusts the program regularly based on injuries or needs of the client. In addition to physical goals they assess dietary needs. This is done in 1:1 or small groups. The family atmosphere makes it fun even as you work hard. "
Apr 25, 2018 by C. M.
"Customized for your specific needs. "
Apr 25, 2018 by R. E.
"All the great things you do to keep us fit and healthy!"