Our Studio Location
PERSONAL TRAINING STUDIO
Fitness TogetherBurlington
Next to Cambridge Savings Bank
212 Cambridge St
Burlington, MA 01803
p. (781) 273-0093
Email: burlington@fitnesstogether.com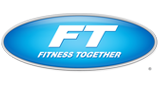 $99 to $199 View Map
HOURS OF OPERATION
Mon - Fri 5:00 AM - 9:00 PM
Sat 5:00 AM - 3:00 PM
Sun Closed

Client Reviews
Get Inspired, Get Results. *Individual exercise results may vary.
Aug 30, 2018 by G. M.
"Everyone one is so helpful and friendly. They take interest in your health and wellness "
Aug 22, 2018 by T. M.
"Great trainers, excellent facilities, results oriented, motivating workouts"
Aug 22, 2018 by M. M.
"The program can be tailored to me. Any problems or injuries that I have are addressed immediately. The Staff at Fitness Together Burlington are extraordinary they have become like family to me."
Aug 18, 2018 by J. B.
"I have been going to FT Burlington for over 1 year now and have been very pleased. I requested training to maintain strength, flexibility, and prevent injury while playing golf. My workouts have been awesome. I have increased my rotation, gained endurance, and been able to play at my best level. I have been going to the gym for years but have lacked the proper skills to challenge myself with new workouts. Every time I go to FT, I am given a different workout. My trainers are always attentive to proper form and inspire to become stronger while staying within my limits of ability. It's not just about weight training but also stretching, balance, and coordination. I carry this knowledge to the gym and keep the flow going. If they could only teach me how to putt, I'd be all set. Thank you very much. John Braceland"
Aug 18, 2018 by K. S.
"I have been going to fitness together for almost two years now. I always find all the personal trainers super knowledgeable and actually care about personalizing your workout program to be unique to your needs. In general everyone's just overall super nice and have literally saved my back where I went from having constant back pain and now don't."
Aug 15, 2018 by M. M.
"People are awesome and always willing to go above and beyond. My goals are always being used to create new and dynamic routines. The ability to not only get physically in shape but also get help with nutrition is invaluable. "
Aug 14, 2018 by F. H.
"I first came to FT with a broken foot and wearing an Orthopedic boot. I was so impressed that the trainers created a program for me to work out while wearing the boot. Once the boot came off I was really on my way! All the staff are extremely well qualified trainers. They definitely know their stuff. They are really nice people as well, with great personalities. I am very pleased with my progress, and look forward to coming in to workout. Even though you are working hard, they make it fun. If you are looking to work with a trainer that creates a program specifically to your needs FT is definitely the place to be! Fran Halvorsen "
Aug 13, 2018 by S. R.
"I love the personal attention given to me at Fitness Together Burlington. The staff there help me challenge myself and becoming stronger. And just when I think I have mastered it, they change the workout to keep my body (and mind) improving. "
Aug 12, 2018 by B. R.
"FT Burlington has a variety of trainers with the ability to tailor workouts to my specific needs. Convenient location and hours."
Aug 10, 2018 by J. D.
"The trainers know what they're doing! Concerned, aware and supportive -- I've learned so much working out with them."
Jul 25, 2018 by B. C.
"Personal interaction as well as the trainers being aware of limitations or injuries of their clients and still be able to work around those limitations for a great workout "
Jul 20, 2018 by S. S.
"All the trainers I've worked with are personable and consistent with instructions."
Jul 19, 2018 by J. S.
"I just want to say they make me feel like family not just a client they genuinely care and want to see you succeed . I have been to many health clubs but by far fitness together is the best!! Lauren and brendon and crew you all are the best you made me fall in love with exercise again keep up the good work !!! "
Jul 18, 2018 by P. H.
"Variety of trainers and that I am pushed to get stronger."
Jul 18, 2018 by C. C.
"The one on one interaction is what I like best."
Jul 18, 2018 by B. P.
"The best thing to me about Fitness Together Burlington is that they make Personal Training feel less like a business and more like a workout with a friend. The staff treat you as though you are a personal friend not a client. The program is designed for your individual needs. I can't recommend them more highly!!!"
Jul 13, 2018 by S. P.
"I can't stop saying good things about FT! After getting me back into a pain-free lifestyle by focusing on how best to strengthen me, I love that they continue to push me to the next level and keep me thinking about how I can keep improving myself. I always look forward to James' creativity in my exercise plans, and just got the pleasure to work with Maria who is currently to blame (in a best way) for my aching shoulder muscles. My week would be upside down without my mornings with FT!"
Jul 4, 2018 by L. N.
"WE LOVE FITNESS TOGETHER FOR MY WHOL;E FAMILY. I HAVE INJURIES THAT THEY WORK WITH TO AVOID FURTHER INJURY OR HELP RELEASE PAIN. "
Jun 28, 2018 by M. M.
"The individual attention is important to me but the staff makes all the difference. They are fantastic."
Jun 27, 2018 by C. M.
"Fitness Together is by far the best training gym around..The staff is trained to help people of all levels..I am a 54 year old woman who has been training with Brendan and his staff for 12 years now and I am very proud of all that I have accomplished from 1/2 marathons and triathalons. Whatever your goal is they will help you achieve it. The sky is the limit when people love what they do like FT Burlington!! Cheers to all of them. It was definitely the best decision I've made. "