Our Studio Location
PERSONAL TRAINING STUDIO
Fitness TogetherBridgewater
220 Winter St
Bridgewater, MA 02324
p. (508) 697-6660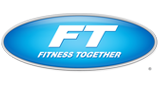 $99 to $199 View Map
HOURS OF OPERATION
Mon - Fri 6:00 AM - 9:00 PM
Sat - Sun 6:00 AM - 3:00 PM

Client Reviews
Get Inspired, Get Results. *Individual exercise results may vary.
Nov 14, 2018 by S. C.
"Committed trainers. Accommodating appts. "
Nov 14, 2018 by G. S.
"One on one trainers. Happy attitudes. Kindness and work with injuries."
Sep 12, 2018 by G. S.
"Personalized fitness program. Trainers will strengthen your weak areas while still challenging you. Thayer help with diet questions too. Very kind, knowledgeable crew."
Aug 29, 2018 by M. L.
"Personal attention "
Aug 2, 2018 by J. L.
" Written meal plan or guide "
Jul 19, 2018 by A. Z.
"Flexible scheduling, knowledgeable and friendly staff"
Jul 10, 2018 by G. S.
"It's personalized and thorough."
Jul 10, 2018 by M. B.
"Welcoming environment"
Jul 6, 2018 by E. A.
"Personable, knowlegable trainers Flexible scheduling "
Jul 5, 2018 by R. B.
"The commitment provided clients by the trainers to assure all goals and expectations are being met at the satisfaction of the clients. The trainers provide the motivation, expertise and consideration needed to achieve their clients' goals."
Jun 6, 2018 by M. F.
"EVERYTHING"
May 20, 2018 by L. P.
"I like the personal service that you get from your very qualified trainer! I feel safe and my workout is customized to fit my personal fitness goals! "
May 17, 2018 by S. G.
"I like the community and the friendliness of all the staff and fellow exercisers! I always feel like I get a lot done and I am not ever pushed too hard, although I am sweating and tired. "
May 3, 2018 by R. B.
"As I have said in the past, the trainers individualize programs that best fit and meet the needs of their clients. They provide consistent motivation, expertise and support which helps each client in achieving their goals successfully."
Apr 12, 2018 by K. H.
"Individualized assessment of strengths and weaknesses with individualized plan to address same. Supervision throughout workout for specific positioning with correction of same as needed. Ability to define my own goals, ex. I want to be able to safely carry my paddle board across the parking lot this summer without ruining my shoulders/in case we don't Find a lake house by then. Encouragement by Sara throughout workout time promotes satisfaction as well as optimism about progress. Though I was in good physical condition prior to beginning with Sara, there has been a significant change is some specific mobility/strength areas, much of which has been unexpected but delightful. Kristin"
Apr 4, 2018 by M. F.
"Everything"
Mar 18, 2018 by J. C.
"Very happy with the team!"
Mar 13, 2018 by L. P.
"The personal attention and having a program that is designed by a great trainer just for me, helping me achieve my best results and goals, while keeping me safe and healthy. "
Mar 8, 2018 by S. G.
"I like that the trainers are knowledgeable and friendly and it is fun to work out in a PAC"
Mar 8, 2018 by R. J. M.
"The program is tailored specifically to my needs and goals. The instructors are extremely knowledgeable about all aspects of training, and understand human physiology. In my case, this has allowed them to correct limitations of movement in my body which were causing me to have chronic low back pain. After a year in the program, my low back pain is gone, and my shoulders are now regaining their full range of motion. I can now work without chronic pain. What a difference in my daily life!! Learning how to work out with proper technique is essential. Before I went to FT my technique was bad and I was often doing more harm than good. Now I know how to make my body parts and muscle groups work together to achieve better results and no injuries. I would have never achieved this on my own. I was skeptical when I started the program but I am a believer now!"