Our Studio Location
PERSONAL TRAINING STUDIO
Fitness TogetherBrecksville
Creekview Commons
8251 Chippewa Rd
Brecksville, OH 44141
p. (440) 550-4862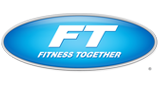 $99 to $199 View Map
HOURS OF OPERATION
Mon - Fri 5:00 AM - 10:00 PM
Sat 6:00 AM - 3:00 PM
Sun 7:00 AM - 1:00 PM

Please call (440) 550-4862 to schedule an appointment!
Featured Download
Our Staff
Get to know our friendly Fitness Together Personal Training Staff at Brecksville
Sean Sullivan, Owner
Owner, CPT, NPTI
Sean Sullivan is the owner of Fitness Together in Brecksville where we've been helping busy women and men get healthy and fit since 2007. He grew up an athlete playing every sport you can think of, but had to stop playing contact sports in 6th grade when he was diagnosed with a benign brain tumor. This is when eating a healthy diet became important. So, with no more football in his life, he excelled as a world champion Irish Dancer to stay active. During the height of his dancing career, Sean worked with a personal trainer for core strength and conditioning; so he knew the benefits of working one-on-one with a fitness professional. During high school, he made up his mind that he would pursue a career as a personal trainer to be able to help other people stay healthy and achieve their personal fitness goals. He is a certified personal trainer through the National Personal Training Institute since 2005. He has extensive experience training a wide range of clients, including Miss Ohio 2006, IFBB figure champions, recovering cancer patients from the Gathering Place and the Cleveland Cavaliers' Dance Team. Our clients look forward to working with Sean whenever he is at the studio. Sean is also very active in the community as the treasurer of the Brecksville Chamber of Commerce. When he is not working he likes to spend time with his family, especially his wife Marion. You can often find them with their 3 dogs hiking in the Cleveland Metroparks.
Dawna Natale
Certified Personal Trainer
Dawna grew up not too far away in Canton, Ohio. She received her BS in Chemistry from Walsh University where she also excelled on the soccer pitch. A very active member of the Greek Community, she has been a Greek dancer her entire life, and has even coached basketball for their church's youth gr

oup! She enjoys playing sports and learning as many new activities as possible. She loves to be active outside of the gym; and always tries to find new fun things to do for exercise besides just lifting weights. Dawna is certified as a personal trainer thru ACE, and our clients love working with her - you can schedule an appointment with Dawna Monday through Saturday mornings...we have no doubt that you will appreciate her positive, energetic personality as she shares her passion for fitness with you!
Brooke Kratche
ISSA Certified Personal Trainer
Brooke Kratche received her personal training certification through the International Sports Sciences Association. She is a recent graduate of Gordon College (Wenham, Mass.) where she played NCAA basketball for four years. Following graduation, she took up running and completed her first full marathon. Brooke wanted to start a career in personal training because of her passion for health and helping people see how strong they really are. Outside of the gym, she enjoys traveling, snowboarding, hiking, and line dancing. She loves hearing people's stories and looks forward to meeting you soon! You can schedule a training session with Brooke on Monday thru Thursday afternoon/evening; or on Saturday mornings.
Cody Plank
NCSF Certified Personal Trainer
Cody Plank is an NCSF certified personal trainer. He graduated from Cuyahoga Community College where he obtained his Associates degree in Sport and Exercise Science, and is currently pursuing his Bachelors degree from the University of Akron. Growing up in Solon, Ohio Cody played baseball for the majority of his life which sparked his passion for exercise and living a healthy lifestyle and hopes to spread his knowledge and passion to others in the fitness community
Amanda Ricci, CPT, ACSM
Certified Personal Trainer
Amanda Ricci is an American College Sports Medicine (ACSM) certified personal trainer, and is interested in pursuing and promotion of a healthy lifestyle. She graduated from Cleveland State University with a master's degree in exercise science and has a few years of experience working as a personal trainer. She has competed in various sports including but not limited to previously participation on a dragon boat team to promote the unique cultures of Cleveland's Asian community. During high school, Amanda was on the swim team, competing in mid-distance events such as: 100M freestyle, 200M freestyle, and continued on to college to participate in these events. She currently resides in Lakewood with her husband named Kevin, and beagle named Mika. Amanda has run in races of varying distances and continues to compete in races in the Cleveland area. Her favorite motivational quote is: "There are no limits. There are only plateaus, and you must not stay there, you must go beyond them." –by Bruce Lee.
Lisa Clark, CPT, NPTI
Certified Personal Trainer
Lisa Clark is a graduate of-and nationally accredited certified personal trainer with-the National Personal Training Institute of Ohio. She's a mother of two teenagers who grew up in Shaker Hts and married her high school sweetheart. She dedicated herself to being a nanny and raising children until recently when she decided to make her passion for health and fitness, a career change for her. She is an avid cyclist and rower and is about to participate in her 6th Pan Ohio Hope Ride, a 328 mile bike ride from Cleveland to Cincinnati to help cancer patients who are undergoing treatment for their disease.
Michael Roberto
Certified Personal Trainer
Michael Roberto is a NETA certified personal trainer and has been involved in the field of health and fitness for more than 5 years. Although he likes living in the quiet suburbs of Sagamore Hills, he also enjoys going out to Playhouse Square to see and volunteer his time to work at a show. In his free time, Michael can often be seen at the gym, pushing himself to new limits or trying a new exercise. Michael is very happy and enthusiastic to meet and help Fitness Together clients achieve their goals, as well as sharing his extensive knowledge of and passion for exercise science.
Bojana "Boki" Soljaga
ACE Certified Personal Trainer; Pre & Post Natal Exercise Specialist
Bojana "Boki" Soljaga is an ACE Certified Personal Trainer, and a Pre-Post Natal Exercise Specialist. Growing up in Serbia Boki was a three-time all state team honoree and played on the Serbian Womans Basketball National Team for players under age 18. As a Division 1 College athlete at Youngstown State University she was a recipient of Ellen and Jim Tressel scholarship. Boki is very passionate about helping athletes achieve their maximum strength and speed potential, but also she enjoys helping people managing their back pain, sciatic nerve, and other body weaknesses that happened due to injuries or muscle imbalance. She focuses on functional training that helps the body stay healthy while performing activities in daily life. As a Pre-Post Natal Exercise Specialist she educates women how to exercise during pregnancy, and thinks that pregnancy is the right time to enjoy eating more calories, while lifting weights, doing supervised cardio, and learning ways that will ease natural labor and delivery. She is a wife, and a mother of two beautiful little girls, and is now expecting a new addition.
John Alvey
Exercise Physiologist, Certified Personal Trainer
John graduated from Kent State University with a degree in Exercise Physiology in May of 2018. He chose a career in personal training because he's very passionate about fitness and has been lifting ever since the 5th grade. His family always incorporated fitness into their upbringing and it's been a crucial part of his life ever since. John played football, basketball, and ran track all throughout his high school athletic career where he excelled and became a captain on each team by his junior year. He received all-division awards for both football and basketball. Ever since then, he shifted focus towards fitness and educating others on how to properly implement a healthy lifestyle. In John's free time he loves listening to music; and he also like animals and the outdoors.
Alexandra Cook, Certified Nutrition Together Coach
Nationally Certified Nutrition Together Coach
Alexandra Cook is certified to teach our Nutrition Together program, which is a proprietary educational healthy eating system that our studio offers. It's not a diet, quick fix or a fad...it's real, sustainable changes to develop healthy eating habits. Lexy is from Brecksville, and is currently a student at The University of Akron, majoring in Nutrition & Dietetics. She loves learning about every aspect of Nutrition and plans to become a Registered Dietitian upon graduating. Lexy is also involved with several organizations at the university and volunteers every week to teach nutrition to children in after school programs. She makes a positive impact at the studio and helps clients to better achieve the results they're looking for. Lexy feels that nutrition is extremely valuable to everyone and hopes to guide clients through the Nutrition Together Program as the perfect complement to their personal training routine!
Justin Traft
(substitute) Certified Personal Trainer, ACSM, ISSA
Justin Traft holds training certifications with not one, but two of the top certifying organizations in the country, the American College of Sports Medicine (ACSM) and the International Sports Sciences Association (ISSA).

In addition to his training knowledge through ACSM and ISSA, Justin is very knowledgable in the areas of nutrition and nutritional supplementation. Justin has worked with clients in a very wide age range to help them achieve their health and fitness goals. In addition to helping others achieve their best condition, Justin has also helped the most important client of all, his mom, get into the best shape of her life. He trained full-time at Fitness Together Brecksville for over 5 years, before taking a step towards fulfilling his dream career of becoming a fireman - so now he helps us out as a substitute trainer.
Kelly Bailey, NPTI
(Substitute) Certified Personal Trainer, NPTI
Kelly Bailey is a nationally accredited certified trainer with the National Personal Training Institute of Ohio where she also received a diploma as a personal trainer. Fitness and Training have been hobbies of hers for over 10 years and she wishes to share the joy of health and fitness with others. In her spare time, Kelly enjoys spending time with family, riding horses, fishing, camping, kayaking and competing in sprint triathlons. She currently resides in Spencer with husband, Mark and daughter, Alea. Kelly is looking forward to continuing her hands-on education at Fitness Together, Brecksville, Ohio and is very excited to help FT clients exceed their goals.