Our Studio Location
PERSONAL TRAINING STUDIO
Fitness TogetherBrecksville
Creekview Commons
8251 Chippewa Rd
Brecksville, OH 44141
p. (440) 550-4862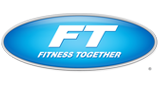 $99 to $199 View Map
HOURS OF OPERATION
Mon - Fri 5:00 AM - 10:00 PM
Sat 6:00 AM - 3:00 PM
Sun 7:00 AM - 1:00 PM

Please call (440) 550-4862 to schedule an appointment!
Featured Download
Page 1 of 35 Next »
Blog
Oct 17, 2018 Fitness Tips
You've got family coming to town, an empty fridge, your house and car are all a mess and you're just not sure where to begin to tackle the stress — oh and you're hungry. We've all been there. And while sometimes it seems like wine, coffee, convenience food and treats are the answers during times like these, there are actually some foods that can help, rather than hinder, your stressed state. Food is medicine!
Page 1 of 35 Next »