Our Studio Location
PERSONAL TRAINING STUDIO
Fitness TogetherBrecksville
Creekview Commons
8251 Chippewa Rd
Brecksville, OH 44141
p. (440) 550-4862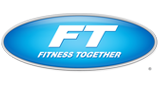 $99 to $199 View Map
HOURS OF OPERATION
Mon - Fri 5:00 AM - 10:00 PM
Sat 6:00 AM - 3:00 PM
Sun 7:00 AM - 1:00 PM

Please call (440) 550-4862 to schedule an appointment!
Featured Download
Page 1 of 35 Next »
Blog
Aug 1, 2018 Fitness Tips
Junk food manufacturers know that the sugar, salt, and fat found in their treats signal your brain to release the feel-good chemical dopamine. But, as you know, that chocolate-smeared smile is short-lived. In fact, a study published by Public Health Nutrition Journal found that people who eat fast food and commercial baked goods are 51% more likely to develop depression than those who eat very little or none.
Page 1 of 35 Next »