Our Studio Location
PERSONAL TRAINING STUDIO
Fitness TogetherBrecksville
Creekview Commons
8251 Chippewa Rd
Brecksville, OH 44141
p. (440) 550-4862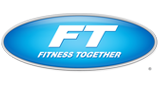 $99 to $199 View Map
HOURS OF OPERATION
Mon - Fri 5:00 AM - 10:00 PM
Sat 6:00 AM - 3:00 PM
Sun 7:00 AM - 1:00 PM

Please call (440) 550-4862 to schedule an appointment!
Featured Download
Page 1 of 36 Next »
Blog
Dec 12, 2018 Fitness Tips
With holiday party season in full swing, you're bound to be attending at least one potluck, where more than likel you'll need to bring a dish to share. And if you're trying to stick to your health and wellness goals throughout this busy time of year, it's up to you to make sure you always have something good to eat on hand at parties. That's why we think it's smart to bring a healthy side dish to any get-together, so you always have some feel-good options.
Page 1 of 36 Next »