Our Studio Location
PERSONAL TRAINING STUDIO
Fitness TogetherBeverly
Cummings Center
950 Cummings Ctr
Suite 98X
Beverly, MA 01915
p. (978) 922-3636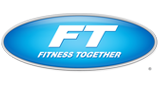 $99 to $199 View Map
HOURS OF OPERATION
Mon 6:00 AM - 9:30 PM
Tue - Fri 6:00 AM - 9:00 PM
Sat 6:00 AM - 2:00 PM
Sun Closed

Client Reviews
Get Inspired, Get Results. *Individual exercise results may vary.
Nov 13, 2018 by J. C.
"Fun place. Awesome trainers and good workout always.."
Nov 8, 2018 by J. B.
"Great place to work out! Everyone is friendly and accommodating in regard to my ever changing work schedule. They also take into account any injuries or chronic aches and pains and will modify exercises."
Nov 6, 2018 by J. M.
"Great workouts, convenient hours and location and the best personal training team on the North Shore!"
Nov 1, 2018 by D. M.
"Great studio! The trainers work with you to push your limits in a safe, and encouraging manner. The exercises are never boring, and always challenging, which was the purpose of my joining Fitness Together. I'm 58, female, and came to FT to compliment my regular routine of pilates/yoga practice and wanted to mix things up to include HIT training, to get my cardio up, help me with a recent osteoporosis diagnosis, and to train different muscles. My workouts are doing just that, and I feel stronger each day. The studio is clean and has plenty of equipment to change out a routine to mix things up and not get bored. I would highly recommend FT in Beverly. "
Oct 25, 2018 by J. C.
"One on one personal training that makes it fun to stay fit!"
Oct 11, 2018 by S. M.
"Derek and his staff are very knowledgeable and professional. They will push you incrementally to improve your strength, stamina, flexibility and cardio in an effective and safe way. They are very flexible with scheduling to accommodate their clients busy schedules. "
Oct 10, 2018 by H. R.
"Personalized service, constantly changing workouts, the support and motivation to push yourself, and making my workouts FUN!!!!"
Oct 5, 2018 by K. B.
"The trainers are very invested in seeing their clients achieve their weight loss and overall fitness goals. They will ask you what you want to see as a short term goal and set up a time in which you both agree you will plan to achieve it by."
Oct 4, 2018 by K. E.
"Very personalized training. Friendly staff"
Oct 2, 2018 by S. Z.
"Everything is great."
Oct 1, 2018 by P. R.
"the 1 to 1 and friendly service "
Sep 25, 2018 by Y. Z.
"I had tried personal training at a different gym in the past, but was not happy with the trainers that I had. As you can imagine, I was skeptical to try it again due to my past experience. However, from the moment I met Derek Clark, I knew he was a person that could help me achieve new goals and also the one that would help change my life for the better. I started training with Derek Clark on July, 2018. During the past 2 months, I have been challenged and pushed by Derek Clark, and he has taught me a great deal. He makes working out fun and inspires me to reach new goals. I have been very impressed by his passion to help me, his knowledge, and his ability to connect with me as his client. It's because of him that I have signed up for another sessions and I am planing to be long term client and more importantly, continue to work with Derek Clark. "
Sep 21, 2018 by J. L.
"Working out is fun at Fitness Together!"
Sep 12, 2018 by J. B.
"Friendly staff, always accommodating my crazy ever changing schedule."
Sep 11, 2018 by G. K.
"The trainers at FT Beverly are second to none! They care about each client and push you to improve every session. Nobody is better!"
Sep 6, 2018 by E. S.
"Trainers are qualified and the Group sessions Work for me"
Aug 29, 2018 by S. S.
"I enjoy the customized workouts and the friendly atmosphere."
Aug 22, 2018 by C. S.
"The team at FT is knowledgeable, professional, and flexible. The staff cares deeply about helping their clientele achieve personal goals. And it's also important to mention that the workouts are challenging but fun! Highly recommend."
Aug 14, 2018 by M. D.
"Clean well equipped facility. Knowledgeable trainers offer lots of encouragement to achieve goals. Fitness is enjoyable😁"
Aug 12, 2018 by K. T.
"great staff and individualized attention. very effective exercises and highly motivating!"