Our Studio Location
PERSONAL TRAINING STUDIO
Fitness TogetherBeverly
Cummings Center
950 Cummings Ctr
Suite 98X
Beverly, MA 01915
p. (978) 922-3636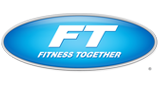 $99 to $199 View Map
HOURS OF OPERATION
Mon 6:00 AM - 9:30 PM
Tue - Fri 6:00 AM - 9:00 PM
Sat 6:00 AM - 2:00 PM
Sun Closed

Client Reviews
Get Inspired, Get Results. *Individual exercise results may vary.
Aug 29, 2018 by S. S.
"I enjoy the customized workouts and the friendly atmosphere."
Aug 22, 2018 by C. S.
"The team at FT is knowledgeable, professional, and flexible. The staff cares deeply about helping their clientele achieve personal goals. And it's also important to mention that the workouts are challenging but fun! Highly recommend."
Aug 14, 2018 by M. D.
"Clean well equipped facility. Knowledgeable trainers offer lots of encouragement to achieve goals. Fitness is enjoyable😁"
Aug 12, 2018 by K. T.
"great staff and individualized attention. very effective exercises and highly motivating!"
Aug 8, 2018 by J. C.
"Personal service and shared fitness goals!"
Aug 5, 2018 by G. S.
"customized workouts . personable and professional trainers"
Aug 3, 2018 by K. E.
"Small classes"
Aug 2, 2018 by S. M.
" Effective, reliable, on time and flexible."
Aug 1, 2018 by J. C.
"convenient, private, challenging"
Jul 26, 2018 by P. F.
"Great complement of trainers. Facility has ample space. Shower amenities are a plus."
Jul 24, 2018 by J. L.
"Fitness Together trainers make working out fun! Derek has a great team of trainers to personalize your workout to meet your fitness level and goals."
Jul 24, 2018 by Y. Z.
"Processional, will highly recommend it"
Jul 24, 2018 by S. Z.
"Everything. I like the trainers, the workouts, the facilities, the owner's newsletter. I have improved so much in three years in so many ways. It's a great place to work out and make new friends."
Jul 21, 2018 by B. D. M.
"There is good follow from sessions to sessions. The variety in training."
Jul 18, 2018 by A. P.
"The personal attention. You don't have to worry about doing an exercise wrong and injuring yourself. The Trainers pay attention to any injuries you do have and/or health problems and mold the workouts to help. The Trainers are all very nice and accepting of you, no matter where you are on the fitness journey."
Jul 18, 2018 by A. S.
"The friendly workers who are not only dedicated to your health and well being but also interested in knowing you as a person and understanding your personal life. "
Jul 9, 2018 by D. S.
"Dedicated and supportive traiers."
Jul 5, 2018 by L. C.
"I like the people who work there! The consistency and dependability- never mind the expertise and care they give to both myself and my husband. Great workouts and lots of flexibility. Music still needs work. "
Jul 5, 2018 by J. W.
"FT Fitness Together trainers are very accommodating and make you feel welcome with every visit. Very clean facility. After three months of workouts, planning to continue on in the fall after summer vacations. Highly recommended for all ages. Love, love love it. ❤️"
Jun 15, 2018 by M. D.
"I like the one on one sessions, knowledgeable trainers, clean studio, friendly environment. Best part of my day!"