Our Studio Location
PERSONAL TRAINING STUDIO
Fitness TogetherBelmont
30 Church St
Belmont, MA 02478
p. (617) 484-9048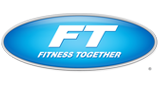 $99 to $199 View Map
HOURS OF OPERATION
Mon - Fri 6:00 AM - 9:00 PM
Sat 7:30 AM - 3:00 PM
Sun Closed

By Appointment Only
Featured Download
Client Reviews
Get Inspired, Get Results. *Individual exercise results may vary.
Nov 18, 2018 by R. Z.
"The trainers customize the workouts to focus on the individual client's goals. The staff are very friendly and really want you to succeed. "
Nov 15, 2018 by D. S.
"Terrific trainers. Great atmosphere."
Oct 24, 2018 by M. I.
"Cardio to burn fat. Weights to build muscle. Nutrition to stabilize blood sugar. Sleep to be healthy. FT will teach you some of life's most valuable lessons."
Sep 25, 2018 by J. V.
"Trainers supervise clients to make sure they're getting the best exercise for their fitness program."
Sep 22, 2018 by A. M.
"Staff and trainers are always so helpful and supportive!"
Sep 19, 2018 by R. N.
"Changed my life - love being a strong woman."
Sep 18, 2018 by M. R.
"The approach at Fitness Together in Belmont is to listen first and then design a program to fit your goals and your current fitness level. I have been a member for over 4 years this is the first gym/fitness membership that I have consistently attended weekly for the entire time I have been a member. Maurice Rubino"
Sep 13, 2018 by D. S.
"Knowledgeable and friendly trainers. Great and supportive environment from the entire FT community, staff and clientele, alike. "
Sep 12, 2018 by B. S.
"Excellent trainer, friendly facility"
Sep 12, 2018 by A. L.
"The trainers are great! "
Sep 4, 2018 by A. O.
"Workout designed to meet individual needs."
Aug 22, 2018 by C. B.
"Great, supportive environment. Fun workouts customized to the individual. "
Aug 19, 2018 by A. S.
"The nicest staff. While I don't always enjoy exercising, I love going to FT Belmont. "
Jul 25, 2018 by F. L.
"How well you treat clients"
Jul 25, 2018 by D. W.
"One on one training. Trainers that adjust programs to suit individuals needs and nutrition sessions. "
Jul 18, 2018 by J. V.
"Trainers keep clients on track and tailor their workouts according to the client's abilities."
Jul 17, 2018 by B. J.
"Keeps me sweating and keeps exercise as part of my regular routine!"
Jul 11, 2018 by I. H.
"I love the personal attention and the accountability!"
Jul 11, 2018 by D. C.
"Trainers do a great job customizing workouts to each client's fitness level, ability and, if applicable, injury history."
Jun 29, 2018 by M. S.
"The1x1 training has helped tremendously to keep me focused and engaged in a regular fitness routine. Having trainers who get to know you as an individual, along with recognizing strengths and weaknesses is a significant benefit in helping you strive to meet your goals. The staff at the Belmont facility is wonderful - they are talented, skilled and knowledgeable. They make working out fun which is a huge factor for me."