Our Studio Location
PERSONAL TRAINING STUDIO
Fitness TogetherBelleair Bluffs
Next to Bonefish Grill
2917 W Bay Dr
Belleair Bluffs, FL 33770
p. (727) 586-7680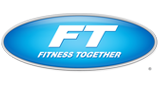 $99 to $199 View Map
HOURS OF OPERATION
Mon - Fri 5:00 AM - 9:00 PM
Sat 6:00 AM - 3:00 PM
Sun Closed

By appointment only
Our Staff
Get to know our friendly Fitness Together Personal Training Staff at Belleair Bluffs
JD Christie, ISSA Certified Personal Trainer
Owner, Fitness Together Belleair
JD is dedicated to living a healthy and rewarding lifestyle. "I enjoy challenging each client to bring out and utilize their full potential so they can live healthier and happier lives."
Travis Madonna, ACE Certified Personal Trainer
Personal Fitness and Nutrition Coach
"Everyone has the potential for fitness; there are no barriers, only challenges. My goal is to share this same sense of empowerment with my community and each of my clients, everyday."
Kevin Ferguson, NASM Certified Personal Trainer
PERSONAL FITNESS AND NUTRITION COACH
"My passion for fitness and training comes from the love of seeing others achieve their goals and push themselves farther than they thought they could go."
Tyler Schulthies, NASM Certified Personal Trainer
Personal Fitness and Nutrition Coach
"My passion for fitness comes from my lifelong journey to become the best version of myself. I hope that my experience can motivate and inspire my clients to do the same."
Gabby Singer, Precision Nutrition Certified Coach
Director of Nutrition and Health
"I look forward to working with each of my clients to help maximize their results and coach them along their personalized journey of health and wellness."