Our Studio Location
PERSONAL TRAINING STUDIO
Fitness TogetherBelleair Bluffs
Next to Bonefish Grill
2917 W Bay Dr
Belleair Bluffs, FL 33770
p. (727) 586-7680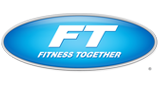 $99 to $199 View Map
HOURS OF OPERATION
Mon - Fri 5:00 AM - 9:00 PM
Sat 6:00 AM - 3:00 PM
Sun Closed

By appointment only
Client Reviews
Get Inspired, Get Results. *Individual exercise results may vary.
Oct 16, 2018 by J. D.
"Structured training for effective and efficient results."
Oct 10, 2018 by S. C.
"Staff, location...everything"
Oct 4, 2018 by G. H.
"The trainers are professional and well qualified which helps me attain my training goals , GH"
Oct 3, 2018 by D. B.
"1. Travis 2. Challenging and customized workouts 3. Privacy 4. Never get bored - never had the same workout twice 5. It's the funnest part of my day "
Sep 26, 2018 by L. M.
"Great staff who is actively working to help achieve fitness goals. I love coming here and highly recommend!!"
Sep 6, 2018 by J. C.
"The one on one attention is great. I leave every workout feeling better and improved."
Aug 22, 2018 by B. B.
"I like the individual attention so you know you have the correct form and you get more out of your workouts in less time. Also like that we do different exercises that work all areas including some cardio. All trainers there are so professional and very good."
Aug 22, 2018 by J. D.
"You all continue to exceed expectations and deliver value. The trainers always have been and remain fantastic, the addition of Gabby on the nutrition side is a tremendous benefit. "
Aug 12, 2018 by S. T.
"The team consistently makes improvements in all aspects of fitness. It's also a lot fun!"
Aug 8, 2018 by S. C.
"Professional trainers, fun, great faciliy"
Aug 7, 2018 by L. W.
"The management and trainers at FT are very knowledgeable . They're always flexible and their approach works. "
Jun 22, 2018 by J. D.
"Great trainers, great environment, flexible, fun"
Jun 6, 2018 by S. C.
"Quality of staff"
May 30, 2018 by D. B.
"We love our trainer, Travis. No two workouts are ever the same. He knows exactly when to push us and when to ease up to give us confidence. And he is always the most pleasant and engaging person making the workouts so much fun and rewarding - (at 5am!)"
May 22, 2018 by D. M.
"I like having a workout that's tailored to my body. I don't like wasting my fitness money on evaluations that don't tell me anything. A 5 minute evaluation is ok.....but spending 20 minutes taking body measurements that don't change is a waste of my time and money."
Apr 24, 2018 by K. F.
"Individual attention in small setting"
Apr 13, 2018 by E. K.
"I love that everybody wants to help you succeed and they want you to be able to achieve your goals"
Apr 4, 2018 by D. K.
"JD, sorry I haven't gotten back to you. The guys are awesome and absolutely had nothing to do with me taking time off. I am going to consult with my physician regarding the joint pain and leg pain that I endured after each session. I thought they would lighten up, but they just got worse. I was having to double up on meds and that concerns me. (good versus bad)"
Mar 25, 2018 by J. W.
"I have been a client of FT for almost 4 years a love this place. JD and his staff are very accommodating with needing to make changes in scheduling, etc. I will continue to recommend FT to all. They work very well with clients. Joe"
Feb 9, 2018 by L. F.
"Trainers. One on one personalized workouts. "