A listing of local business partnerships around the Boston, MA studio.
Dr. Lizzie Sobel
I first found chiropractic when I was twelve years old and suffered from daily headaches and back pain. I quickly realized the power of holistic healthcare when my chiropractor was the only doctor able to provide any answers or relief. I have been a committed patient ever since. After earning my Bachelor's degree in Physical Anthropology and Sculpture from Skidmore College in Saratoga Springs, NY, I worked for several environmental education centers and for the American Cancer Society before deciding to travel to Guatemala for several months to study Spanish and travel. It was on this adventure that I realized my true calling was chiropractic. I returned to the States and enrolled at New York Chiropractic College, graduating with several academic and service awards. Although I spent most of my childhood in Wilton, CT, I was born in Boston and am happy to return to Massachusetts to practice chiropractic. I volunteer locally for the Boston Benevolent Chiropractic Clinic, providing free chiropractic for low income families. Besides chiropractic, my passions include yoga, hiking, traveling, and cooking.
Be Well Boston
Be Well Boston Massage Therapy was founded to help the residents of this great city enjoy an improved quality of life through the use of Clinical Massage Therapy. We use the term Clinical Massage to describe a combination of massage techniques including deep tissue massage, sports massage, myofascial technique, and orthopedic massage and evaluation.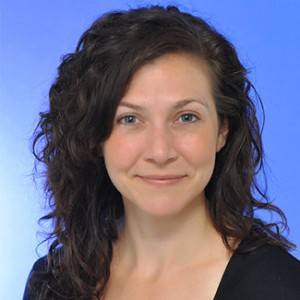 Liliana Driever
Liliana, a clinical massage therapist, specializes in assessing and treating soft tissue injury through orthopedic massage and Active Release Technique. She began her massage career shortly after completing a degree in Marketing at Emerson College. Liliana has worked with members of the Boston Ballet, Boston Symphony Orchestra and the NBA. Her work incorporates myo-fascial release, assisted stretching, and strengthening exercises to re-pattern muscular imbalances, and focuses on healing acute and chronic pain. Some people who have sought her out are competitive and recreational athletes, triathletes, top performance artists, and people dealing with repetitive and sports injuries. An athlete herself, Liliana has studied movement in various forms including martial arts, aerial circus arts, Pilates, triathlons, and weight training. She incorporates movement into the healing process as a means to new discovery and growth. Interested in working with athletes, she pursued an advanced certification in deep tissue therapy and orthopedic massage. A nagging injury that was effectively treated by Active Release Technique inspired her to certify in the technique herself. She has also instructed deep tissue and self-massage courses at MIT, Cortiva – Muscular Therapy Institute Boston, Massage Institute of New England and CCAE (Cambridge Center for Adult Education).