Our Studio Location
PERSONAL TRAINING STUDIO
Fitness TogetherBoston Back Bay
36 Newbury St
Boston, MA 02116
p. (617) 247-3900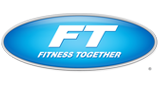 $99 to $199 View Map
HOURS OF OPERATION
Mon - Fri 6:00 AM - 9:00 PM
Sat 7:30 AM - 4:00 PM
Sun Closed

Client Reviews
Get Inspired, Get Results. *Individual exercise results may vary.
Nov 1, 2018 by S. B.
"Nate and Courtney are experienced exercise professionals who have built their business by consistently delivering measurable results. In their very welcoming studio they create and administer challenging exercise programs that are never boring. Working out with them is exciting because their enthusiasm is infectious and their dedication to creating a stronger, fitter you is relentless. I wish I could spend an hour there every day!"
Oct 31, 2018 by D. M.
"People, program, flexibility"
Oct 7, 2018 by A. M.
"Very competent, attentive, and friendly!"
Aug 1, 2018 by T. R.
"efficient"
Aug 1, 2018 by M. S.
"I did a comprehensive write up a while ago that was good for public distribution. If you'd like another can u send that last one back to me and I'll make changes and go from there! "
Aug 1, 2018 by E. B.
"Everything"
Jul 26, 2018 by F. S.
"Overall workout and comraderie. "
Jul 4, 2018 by L. G.
"I feel stronger and healthier doing a personal training and a pack class/ week. "
Jun 24, 2018 by K. S.
"Great instructors! Everyone is very positive and in tune with your goals."
May 31, 2018 by M. S.
"Can you reuse my last write up?"
Apr 7, 2018 by M. S.
"FTBB is my team! They help me to maintain the discipline, plan and personal commitment we build together. It's the best investment I've made in myself in the past decade, I'm almost through my second year with FTBB and it's a core part of my weekly routine. "
Mar 21, 2018 by P. T.
"Friendly, warm, family like atmosphere with killer trainers! <3"
Jan 26, 2018 by C. P.
"FT is a highly professional and knowledgeable team. They are the best personal trainers I have ever met. Always happy to recommend them to anyone who is serious about getting in shape! "
Jan 23, 2018 by H. B.
"Everything!"
Jan 19, 2018 by P. T.
"Very knowledgeable and friendly staff! xoxo"
Dec 27, 2017 by M. A.
"Excellent customized/personalized fitness plans that work!"
Oct 18, 2017 by V. V. D.
"Good exercise programs and nice staff"
Sep 27, 2017 by L. C.
"Personal, professional attention. Kind, patience and warm trainers"
Sep 21, 2017 by M. B.
"All of the trainers are personally interested in my wellbeing and personal growth. I feel like part of a family here"
Sep 12, 2017 by L. G.
"Personal attention, difficult workout tailored to my needs."