Our Studio Location
PERSONAL TRAINING STUDIO
Fitness TogetherAvon
300 Country Club Rd
Avon, CT 06001
p. (860) 673-3993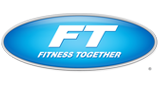 $99 to $199 View Map
HOURS OF OPERATION
Hours By Appointment
Client Reviews
Get Inspired, Get Results. *Individual exercise results may vary.
Jun 6, 2018 by J. S.
"Staff is professional, personal and focus on each client's goals together - very encouraging during each work out."
May 21, 2018 by G. R.
"Very welcoming environment and trainers genuinely care about helping achieve my goals"
May 20, 2018 by L. M.
"specialized attention that meets my needs"
May 14, 2018 by B. M.
"I like the individual focus. Someone who listens and adjusts to my concerns or suggestions. I like that I am pushed but that they also know when not to push. I like the relationship that is created between client and trainer. Jocelyn rocks!!!"
Apr 13, 2018 by C. G.
"Very positive, knowledgeable and encouraging trainers."
Apr 7, 2018 by M. C.
"It's excellent . All the instructors are well educated in the field fitness and I have learned so much. It keeps me accountable and if it were not for my instructors I would not do 5 more!!"
Apr 5, 2018 by J. S.
"Personal, knowledgeable staff that allow you to get in and get out based on appt."
Mar 31, 2018 by J. R.
"What I like most about Fitness Together is the 100% personal attention. Each and everyone of the staff of trainers is professional, competent and caring. They genuinely try their hardest to help you achieve your goals. I would highly recommend them to anyone looking for that something special to get you moving and feeling healthy again!!"
Feb 14, 2018 by A. J.
"Everyone is very friendly and informative. They make working out fun."
Feb 11, 2018 by S. R.
"The one on one sessions are private and the trainers really get to know you and tailor programs that work for you ."
Feb 9, 2018 by B. M.
"FT is a very organized and well run business. Clients needs are understood and addressed in a professional and caring manner."
Feb 8, 2018 by C. G.
"Very customized to the client's ability and encourages growth at a safe pace. "
Feb 5, 2018 by J. S.
"Very goal oriented, personal and focused workouts."
Feb 4, 2018 by B. B.
"The commitment and connection to each client. Warm inviting group of trainers. The owner Billy sets an example for his staff to follow. Enthusiastic and love their profession. They are a team and watch carefully and assess your needs. Everyone is knowledgeable. Done with a sense of humor! If you want to exercise but don't like gyms this is the place for you! Beverley "
Feb 3, 2018 by M. L.
"Personal attention and guidance."
Jan 31, 2018 by M. H.
"The personalization! Your flexibility around our schedules. "
Jan 31, 2018 by F. G.
"Highly skilled training staff. "
Jan 29, 2018 by C. M.
"Great trainers that really care!!"
Jan 27, 2018 by C. H.
"Personal treatment. Ability to accommodate my schedule and varying goals"
Jan 26, 2018 by P. M.
"Good workouts with careful attention to safety and with good progress"